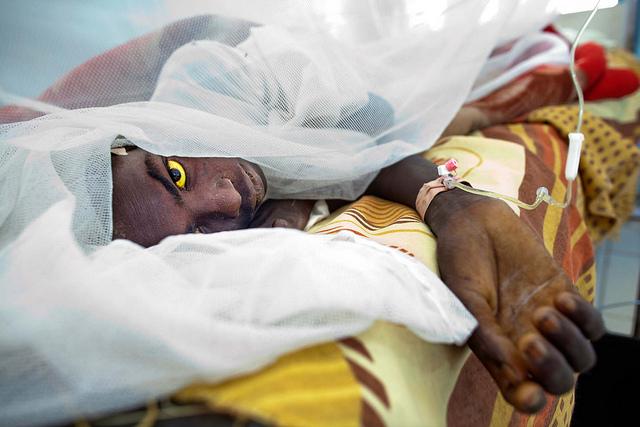 The Savannah Regional Directorate of the Ghana Health Service has given an alert notice to adjourning Districts to the West Gonja Municipality to be on the alert whilst the Ghana Health Service puts efforts to contain a yellow fever outbreak.
The Savannah Regional Health Director Dr Chrysantus Kubio disclosed that 14 persons have so far died from the yellow fever whilst 22 others are still on admission at the West Gonja Municipal Hospital in Damongo with 17 other persons treated and discharged.
Dr Kubio in an exclusive interview with Bole based  Nkilgi fm advised residents to report early to the health facilities when they detect signs and symptoms of the disease for better recovery.
Districts in the Savannah Region that share boundary with the West Gonja Municipality are Bole, Sawla-Tuna-Kalba, North Gonja and Central Gonja.
It will be recalled that the Ghana Health Service (GHS) last week issued an alert over an unusual disease believed to be yellow fever in the Savannah Region which had earlier killed 8 persons.
A statement from the Ghana Health Service said the deceased persons are nomads in the West and North Gonja districts who have not received a yellow fever vaccine.
Source: nkilgifmonline.com