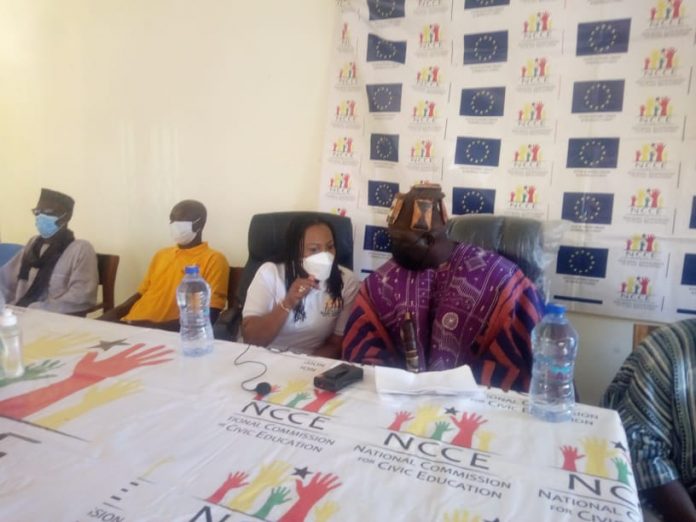 The National Chairperson of the National Commission for Civic Education Madam Josephine Nkrumah has said that security is not a matter for only security agencies and that all citizens have a role to play because the police and other security agencies cannot be in every corner of our community and it is not everything that will come to their attention.
She therefore entreated the people of Sawla-Tuna-Kalba district of the Savannah Region to be watchdogs so all citizens must be vigilant and share whatever information they have with the police and other security agencies especially when they notice or sense danger.
The Chairperson of NCCE said this at a forum that aims at creating a platform for dialogue among political parties and other stakeholders on effective ways to identify early warning signals of extremist violence, community surveillance and measures to counter radicalization of the youth.
The forum was held at Awushi Lodge in Sawla on 11th of November, 2021 and was attended by the Savanmah Regional Director of NCCE, Heads of departments of the Sawla-Tuna-Kalba District, Chiefs and Queen mothers, Security personnel, Political parties, the Youth and other bodies attended the program.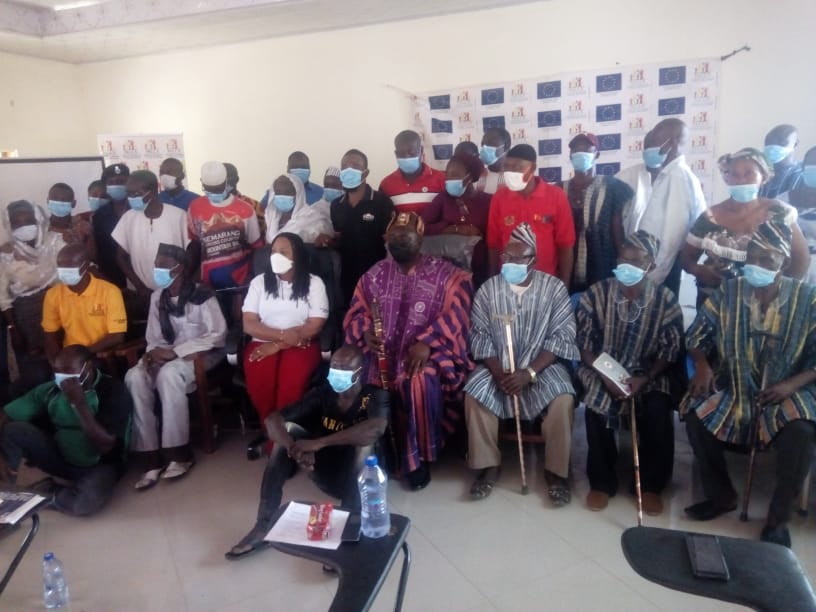 Madam Nkrumah added that Communities around the borders are mostly places terrorists do pass to enter for attacks.
She urged all to listen to their wards especially kids who come to tell them about new people and their behaviours.
She further said; "I want to assure you of the commission continued commitment to ensuring that political parties and leaders continue to cooperate in an atmosphere of peace, conduct themselves in a manner that doesn't lend to conflict, chaos or tensions in our society".
Also speaking to the gathering, the Chief of Sawla Abdulai Iddrisu Nungbanso urged every stakeholder to be responsible and that there must be the need to coexist with peace as our ultimate goal.
He said we should all be ready to be peace ambassadors.
The Chief of Sawla charged natives to take care of their animals, since about 90% of animals found around the Sawla-Tuna-Kalba District area are for natives and not Fulanis.
The Sawlawura adviced the youth to be mindful of how they ride motorbikes recklessly anytime politicians visits their communities.
He finally thanked the NCCE Chairperson for coming over to the Sawla-Tuna-Kalba District and his community and taking raw data instead of sitting at Accra for secondary data.
The representatives of political parties at the meeting promised to keep to the peace the Sawla-Tuna-Kalba constituency is enjoying after political parties were called to give their statements on commitment to ensuring peace and security in the district.
Source: nkilgifmonline.com