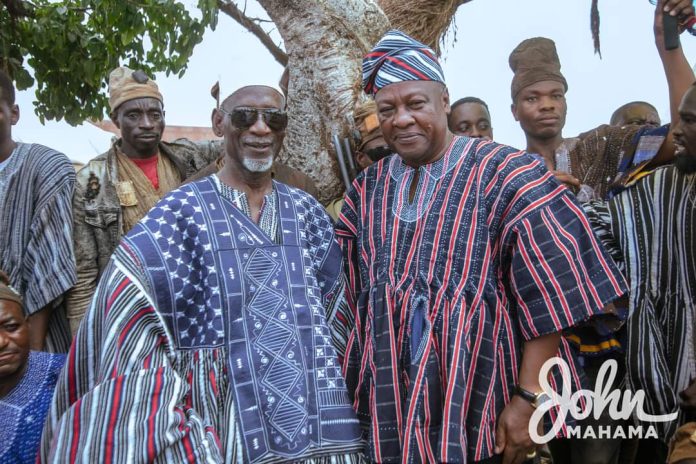 Former President John Dramani Mahama has said that the new Mandariwura of the Bole Traditional Area Gilbert Seidu Iddi is a true embodiment of success and dedication and described the new Mandariwura as a dignified person who will dignify the skins of the Bole Traditional Area of Gonja.
In a speech when former President John Dramani Mahama accompanied the new Mandariwura to his Community of Mandari after his colourful enskinment ceremony and subsequent outdooring at Bole on 16th July, 2023 at Bole, the former President John Dramani Mahama espoused Mandariwura Gilbert Seidu Iddi's impressive rise from an agriculturist to deputy minister of agriculture, Northern Regional minister, and Chief Executive Officer (CEO) of the Savannah Accelerated Development Authority (SADA).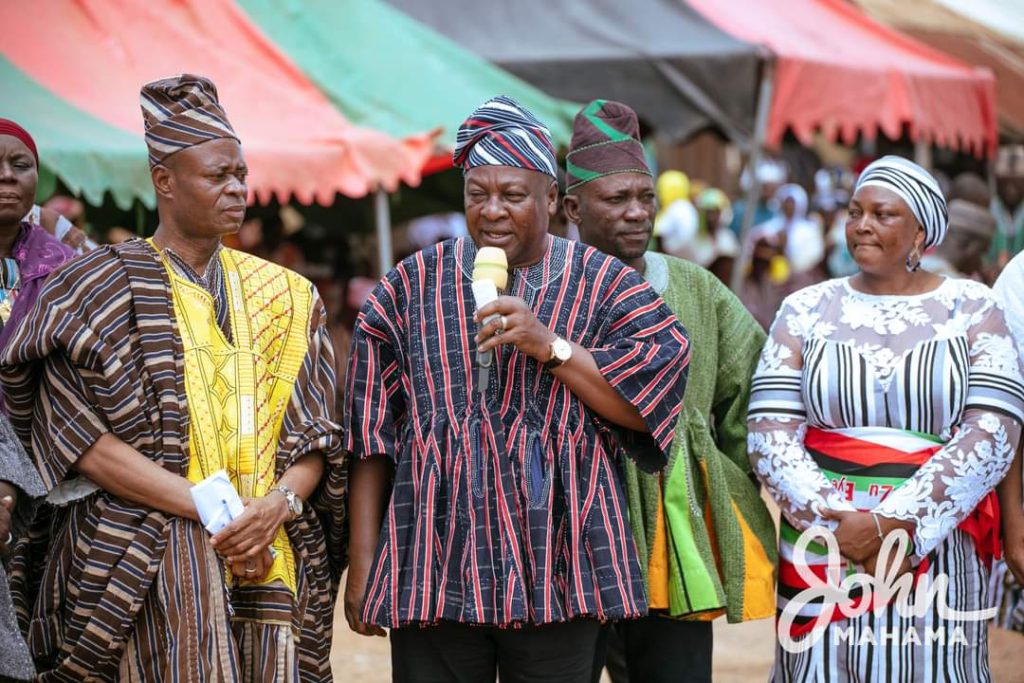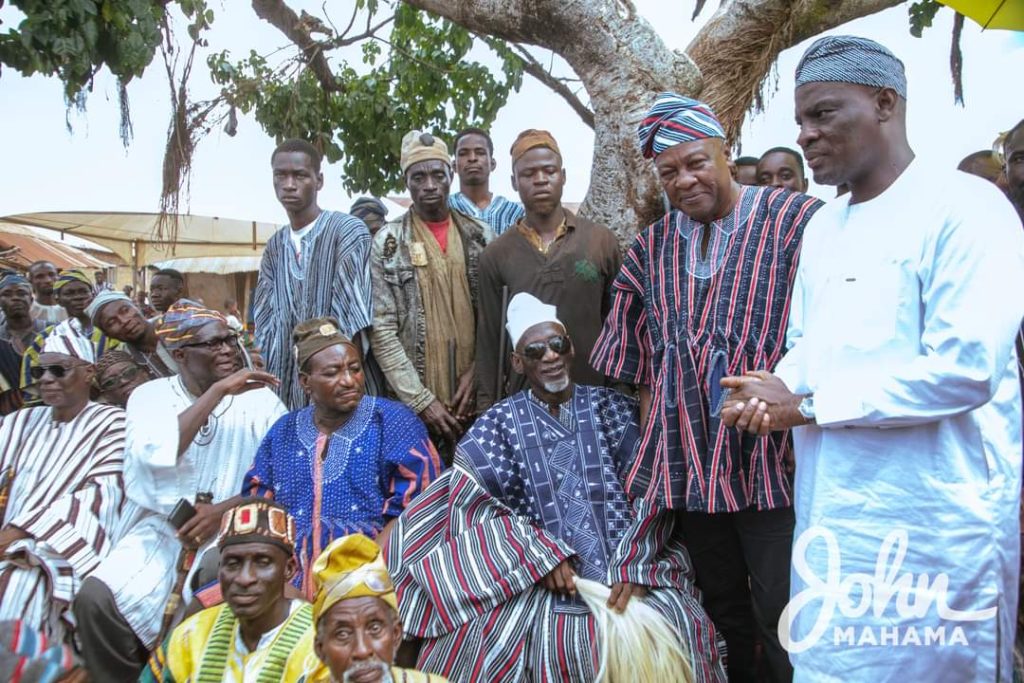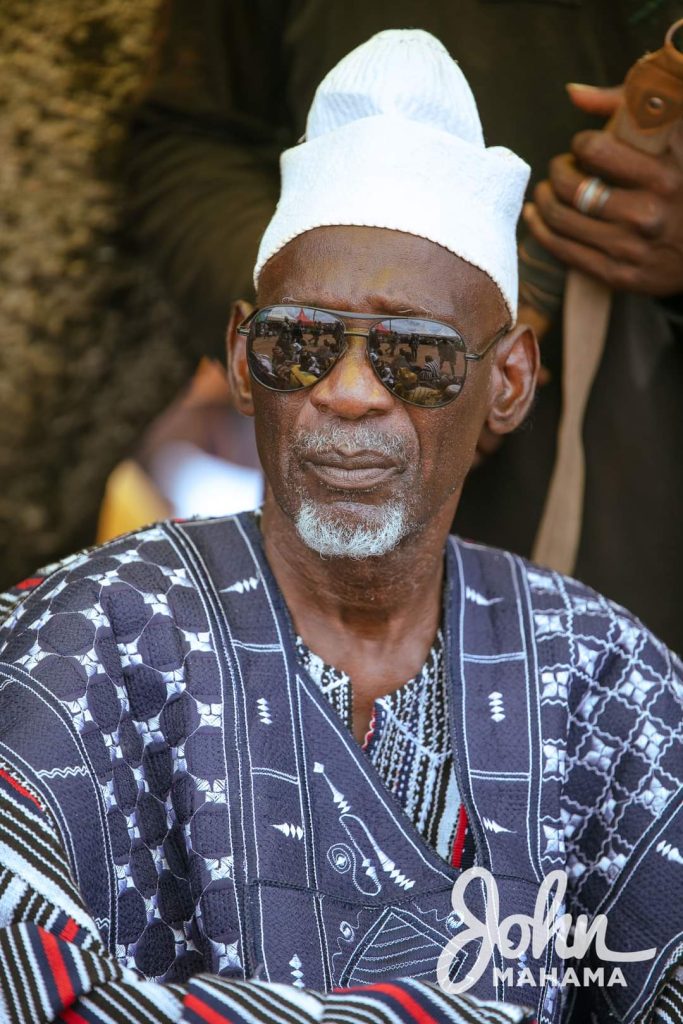 Former President Mahama expressed his belief that the enskinment ceremony was a fitting climax to Mandariwura Gilbert Seidu Iddi's remarkable journey, extending gratitude to the Safalnaa of Mandari and the traditional priests in Mandari for accepting him wholeheartedly.
Former President Mahama emphasised the importance of roles in Gonja traditions, acknowledging that the new Mandariwura possessed the qualities of patience and dignity.
He expressed confidence in Mandariwura Iddi's ability to serve the community with distinction, noting that within the Bole Chieftaincy hierarchy, the Mandariwura holds a significant position, second only to the Paramount Chief of the Bole Traditional Area.
Former President Mahama also took the opportunity to express his gratitude to the people of Mandari for their overwhelming support during the National Democratic Congress (NDC) primaries.
He reminded the audience that their votes played a pivotal role in his resounding victory, securing 98.6% of the votes.
Former President Mahama told the people of the Bole-Bamboi Constituency that aside his victory in leading the NDC once again, there is bigger battle ahead that will surely bring the NDC to power to salvage Ghana.
He expressed heartfelt appreciation to the people of Bole and Mandari for their unwavering dedication and support.
While acknowledging the challenging economic crisis and prevailing hardships faced by Ghanaians, former President Mahama stressed the importance of the upcoming 2024 election expressing confidence that, with the grace of Allah and the support of the Ghanaian people, the NDC would triumph and return to power, effectively addressing the nation's struggles and bringing relief to the suffering population.
The new Mandariwura was accompanied to his community by Chiefs from Dagbon Kingdom, Wala Traditional Area Asanteman and others.
The presence of various dignitaries, including former Minority Leader and Member of Parliament (MP) for Tamale South, Hon. Haruna Iddrisu, Former Chief of Staff Julius Debra, MP for Yapei-Kusawgu, Hon. John Abdulai Jinapor, and representatives from Regional Executived of NDC added grandeur to the event at Mandari.
Source: nkilgifmonline.com