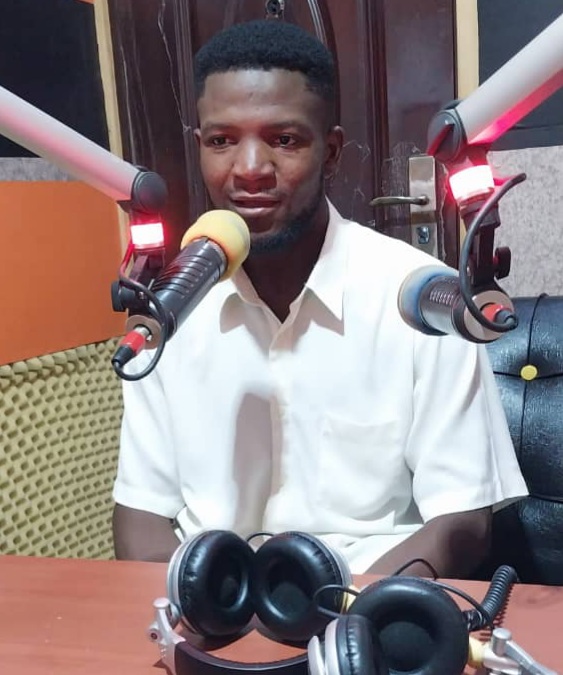 A football pundit in the Bole District of the Savannah Region, Mr Adam Abdul Rashid, has bemoaned the abysmal developmental performance of the Ghana Football Association's (GFA) president, Mr. Kurt Okraku.
Speaking on Bole based Nkilgi Fm's daily hot powered sports show on Tuesday, 11th July 2023, he said that, Ghana is lacking behind as compared to Morocco and other known football loving countries, and monies accumulated from the 2022 world cup in Qatar were allegedly shared amongst Executive council members of the Ghana Football Association instead of using it to build more modern quality pitches across the Country-.
The football enthusiasts added that, prior to Kurt Okraku seeking to contest in the 2019 GFA elections, he had rooted for him and agitated for his candidature because of his solid manifesto.
He further said that, Mr Kurt Okraku failed to do what he promised the Ghanaian football people, and instead of him accounting for his stewardship at the 29th GFA ordinary congress, the supposed "Game Changer" was seen throwing out more promises. comparing him to a politician in Ghana who talked a lot in 2016 but has little to show.
Mr Adam Rashid complained about the National teams disappointing Ghanaians in all the tournaments they competed in. He questioned their patriotism and the scouting procedure in Ghana football.
It will be recalled that President of the Ghana Football Association Kurt Edwin Simeon-Okraku has laid out top-level policies, interventions, and strategies for the various facets of the football ecosystem for next season and beyond.
President Simeon-Okraku delivered these sound policies and strategies at the 29th ordinary session of Congress at the Great hall of the Kwame Nkrumah University of Science and Technology (KNUST) on Monday, July 10, 2023.
The policy document called fixing the fundamentals part (II) is geared towards solving identified needs in the football ecosystem.
The interventions and policies are product specific , ranging from the bus strategy for Premier League, Division One League, as well as the Women's Premier League. He also touched on the supply of free footballs to Premier League, Division One League, and Women's Premier League clubs.
Other areas include solving identified administrative pitfalls, coaching, the famous "catch them young" refereeing policy, and interventions for the Regional football Associations, and continuing investment in juvenile football.
Source: nkilgifmonline.com