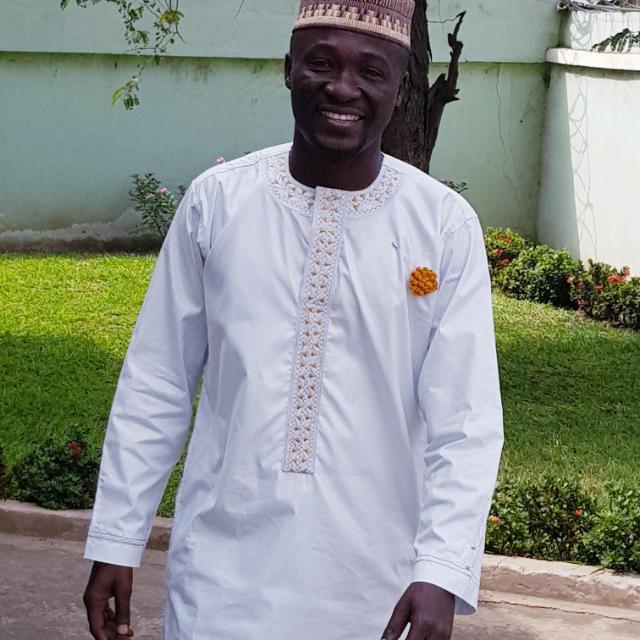 The District Football Association Chairman of the Sawla-Tuna-Kalba, Mr Alhassan Abdul Rahman, has called on Juvenile coaches, District Football Association (DFA) Chairmen, parents and all Football lovers to help him to be able to scout young talented players in the Bole, Sawla-Tuna-Kalba, Central Gonja and West Gonja Districts of the Savannah Region.
Speaking about his recent assignment by the Ghana Football Association through the Northern Regional Football Association on Bole based Nkilgi Fm Weekend Sports, the experienced player development coach said he couldn't do it alone without the support of the various key stakeholders within his zone.
The Northern Regional Football Association has partioned into five (5) zones with five(5) scouts to manned the various zones. Mr Samuel Kojo Whyte will scout in Zone(1), which consists of Sagnarigu,Kunbungu,Savelugu, Nanton,Tolon, and North Gonja. Mr Abdulai Danjuma takes on zone(2), which is made up of West Mamprusi, East Mamprusi, Bunkrugu, Yooyoo, and Maduguri Mr Alhassan Abdul Rahman is in charge of zone(3), which is made up of Bole,Sawla-Tuna-Kalba, West Gonja, and Central Gonja. Towns such as Gushegu, Karaga,Mion, East, and North East Gonja are in zone(4), with Mr Ayuba Abdul Kadir as their scout. Cheriponi, Saboba, Zabzugu, Yendi,Nanumba North and South, and Kpandai are in zone(5) with Mr Mohammed Nassam as their scout.
The National Elite Talent Identification and Development Program is to identify and develop the best-talented youth players in the country to form the base of the various national teams.
The Directorate has put together a comprehensive Youth Development Plan that seeks to address all the shortfalls in the Ghanaian football ecosystem.
The Technical Directorate of the Ghana Football Association has appointed National Scouts through the Regional Football Association to scout for U15 and U17 Juvenile players from the grassroots to build future youth National. The exercise is a six(6) week project scheduled to start from 12th to 15th of may 2023, the Northern regional football association will in due course, communicate to all districts to cooperate with the project.
Source: nkilgifmonline.com/ Mudasiru Afari Techi