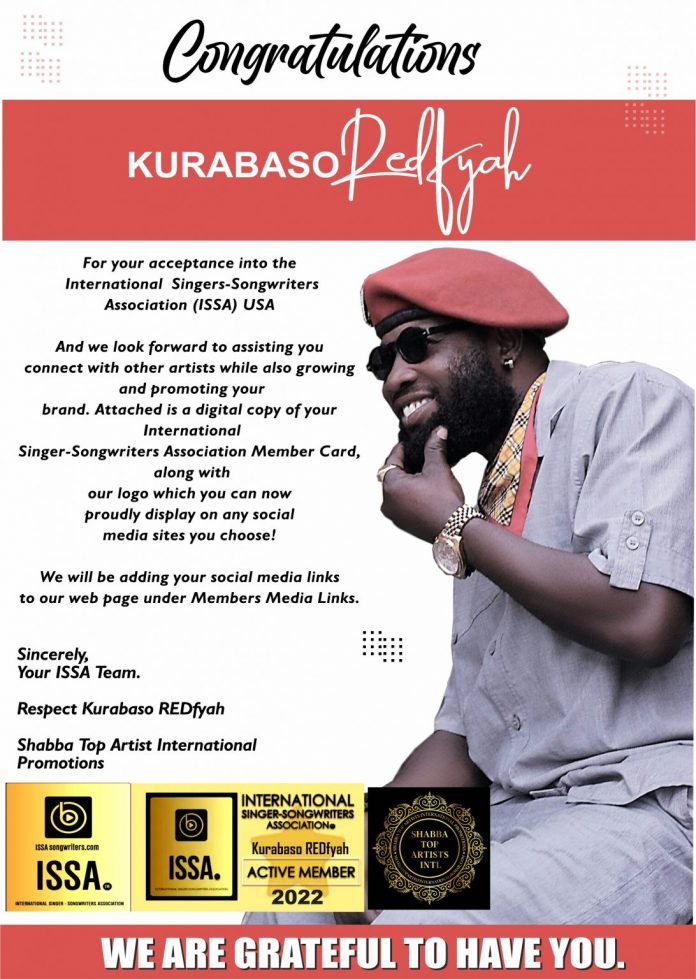 REDfyah, the Ghanaian super talented and multi-genre artiste, has been officially inducted into the multinational membership of ISSA [International Singers Songwriters Association], USA, and he's been issued with a printable digital member card to authenticate his official membership.
REDfyah earned his induction into ISSA on the merits of his impeccable songwriting prowess and the great quality music he's been serving both home and foreign audiences over his several years of consistent singing. Other eligibility points that got REDfyah a top member tier at ISSA was his solid discography and his annual live band concert dubbed "A One World Tribe Peace, Love & Unity Concert" (which he stages in his home town in the northern region of Ghana).
During his concert, REDfyah invites guest artistes from outside Ghana. Some from Europe, America and sister African countries. He has tours in Nigeria and Cote D'Ivoire and.
ISSA's membership network is replete with seasoned musicians and practical on-field media gurus from across the world and it is enshrined in its prime objective to connect its members to freelance influencers and media houses in the quest of getting
their member artistes a wide people reach for their music.
With ISSA's up to the time support system to facilitate its member's career growth through a wide range of promotional packages, REDfyah is then in an opportune community of professionals that are concerned about his success and he'd thus be linked to other ISSA artistes of other genres to have crossover collaborations with them.
On ISSA's website, REDfyah's info has been added under the site's Member Media Links page. He's been officially permitted to use ISSA's logo for his promo activities.
As a multi-genre artiste, REDfyah juggles reggae, world music and other genres that hit home with his energies at any given time.
Source: nkilgifmonline.com/Regula Rebel.