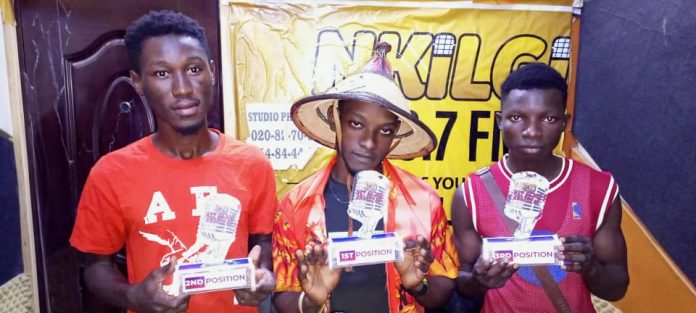 Bole based Nkilgi FM adjudged the Best Radio station in the Savannah Region is not only leading in decent politics, quality news, and education in the Savannah Region but also gives the best in entertainment in the enclave.
The award award-winning radio station in the Savannah region has initiated an innovative music programme to boost and promote yhe Savannah entertainment industry players and beyond dubbed "Wet Da Mic".
The finals of the maiden edition of the programme took place on 21st May 2022 at the Green Lodge hotel in Bole with Seidu Abdul Aziz known on stage as 'C. Boy', Lansa Alhassan known on stage as 'Currency', Mohammed Hakim known on stage as 'Editor' and Lebenetey Isaac known on stage as 'Fascination' as participants.
The 'Wet Da Mic' event had two days of studio section music battle among the participants (artists) and with the grand finale taking place at a well attended opened programme with Editor emeeging as 1st, Currency as 2nd, and Fascination as 3rd.
The Plaques were given to the winners to encourage them in their music carrier and as a sign of memory to keep doing their best with the talent they possess.
Nkilgi FM's entertainment show host and one of the organisers, Musah Abdul Fatawu (Dj Carozy) with the support of Braimah Sakara Dauda (Commander of the airwaves), Afari Tech Mudasir (Spydee), Bakari Wayo (Dj Kalban), Kassim Abdulai (Nelly), and Mumuni Ibrahim pledged to continue with the event annually to project the gallant efforts of the Savannah region industry players to the world.
Nominations will be made known to interested individuals in the subsequent edition next year to take part.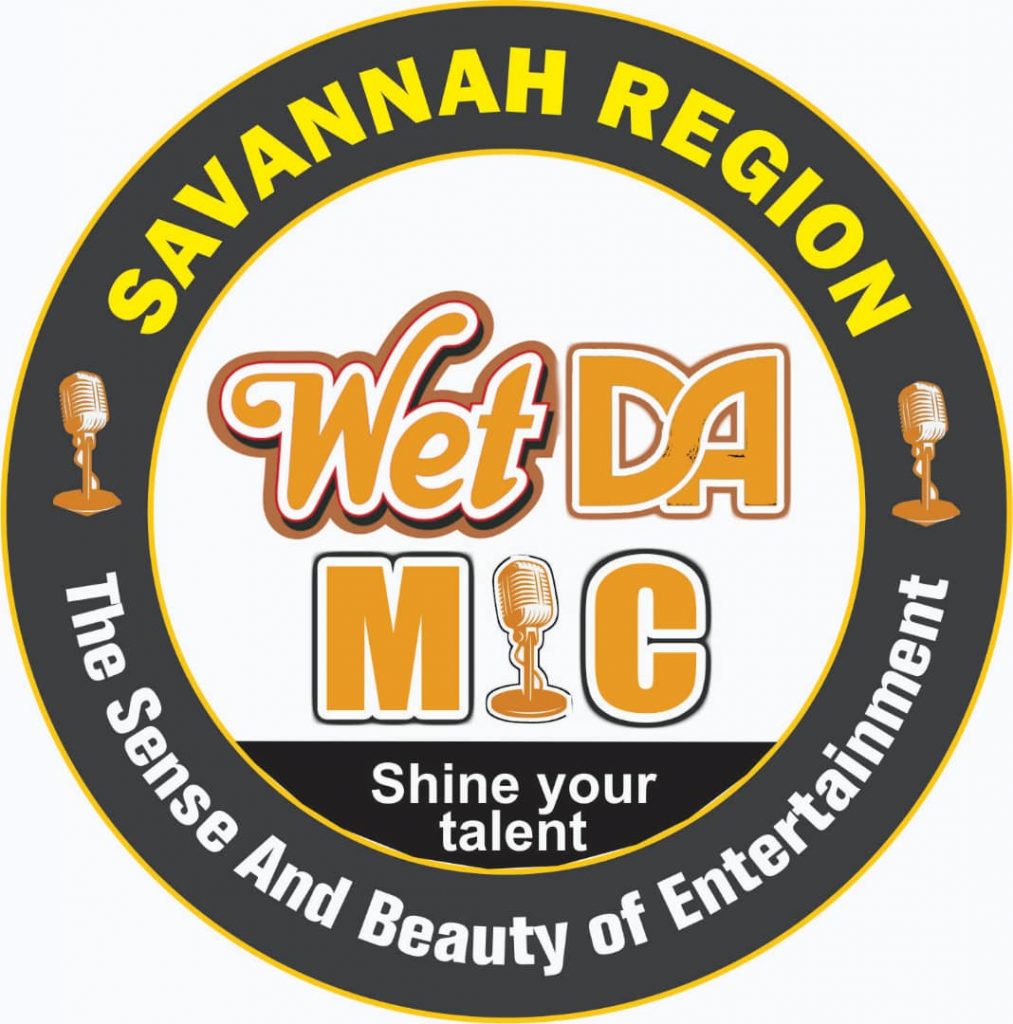 Source: nkilgifmonline.com