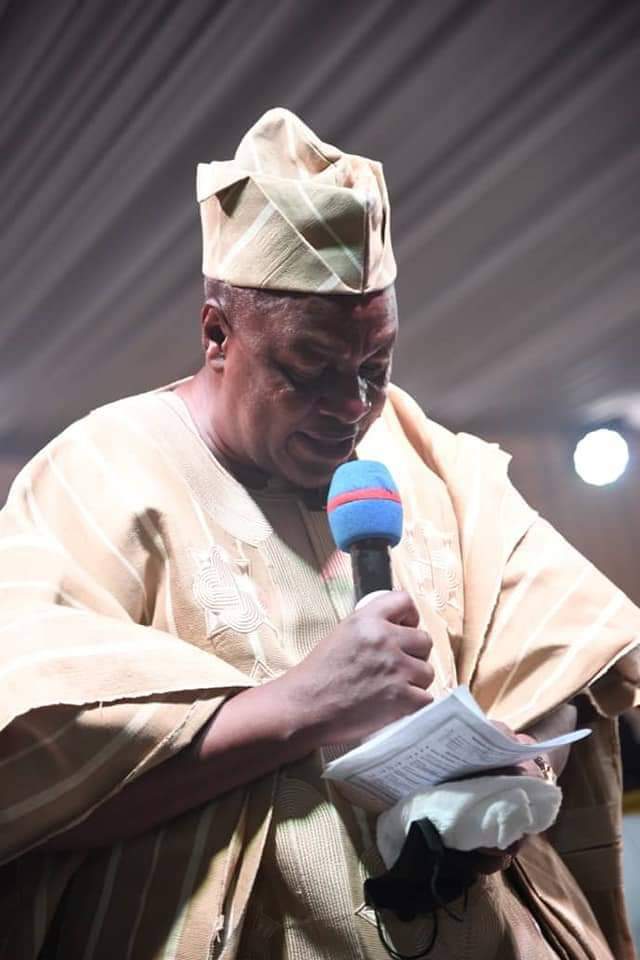 Former President Mahama attended the 17th annual Maulid of the late Alhaja Khadija Ode which is organised by Hajia Mrs Risikatu Vanderpuije- Iyalode of Ghana.
Eminent Imams who graced the occasion included Sheik Mohammed Ibn Hassan Cissey of senegal, the National Chief Imam Sheik Osman Nuhu Sharubutu, the Chief Imam of Abuja Sheik Prof Ibrahim Makari, Sheik Wadud Cisse of Kumasi as well as prominent chief's and Imams including the Yoruba Chief, Kabiesi Perigrino Hamza and the Hausa Chief Sarki Kabiru English.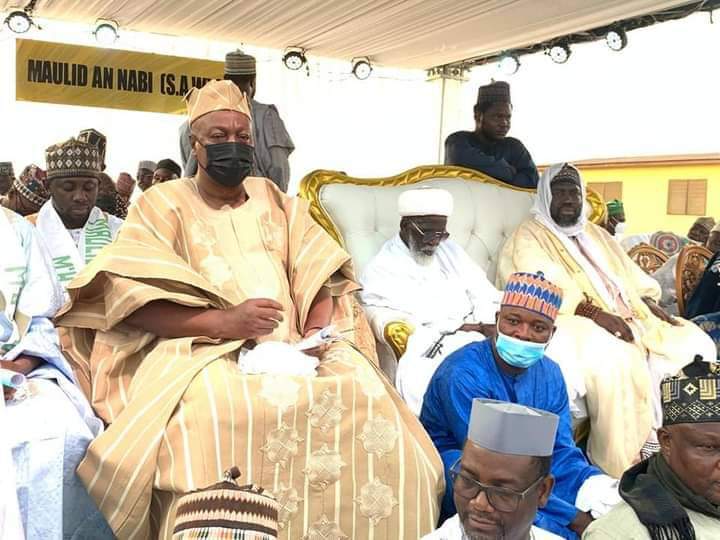 President Mahama once again dazzled the gathering as he spoke a bit of the Yoruba language to conclude his speech.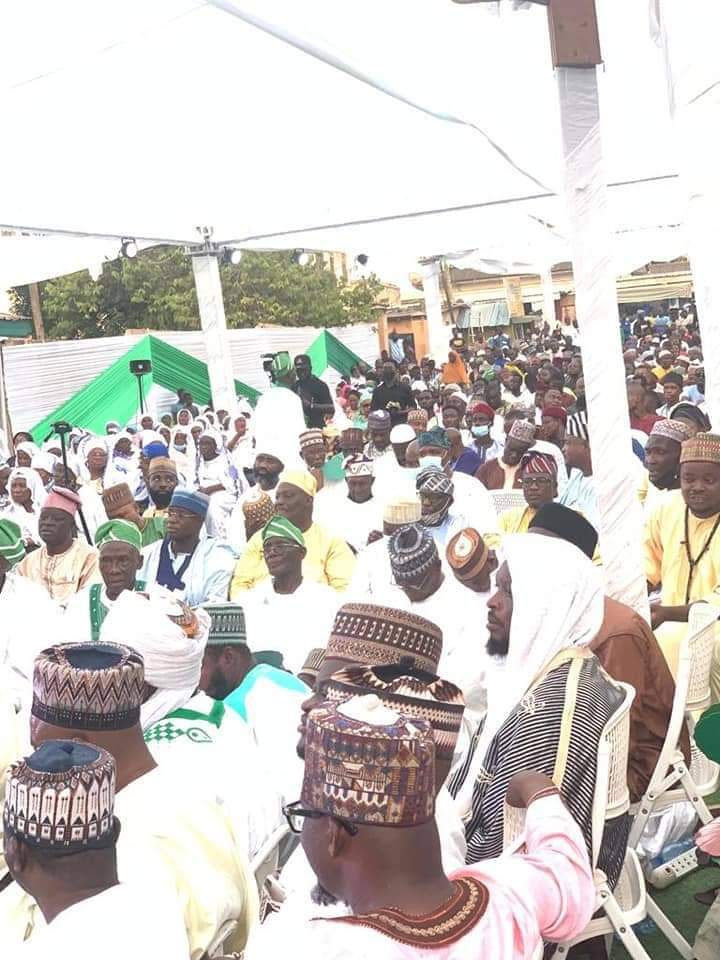 The former President was accompanied by Dr Mustapha Ahmed, Hon Nii Lante Vanderpuye, Hon Alfred Okoh Vanderpuye and Alhaji Mustapha Abubakar.
Source: nkilgifmonline.com