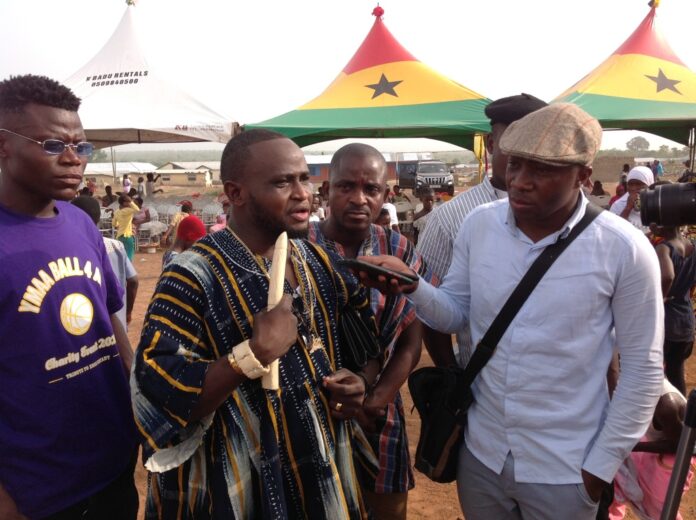 A Nigerian business man and Artist producer Mr Aloh Emeka of Emelink entertainment has advised music producers and the privileged in Gonjaland to support Gonjaland Artist who are in the music industry to raise high the flag of Gonjaland.
Mr Emeka made the call during the 45th annual Congress in Bole at the weekend.
He said there a lot of talented musicians in Gonjaland who have been left wasted as a result of luck of support.
He said he is very surprised no Gonja music was played on the grounds of the Congress as that was a perfect opportunity to sell Gonjaland music to the world.
Mr Emeka further urged the various radio stations in the region to continuously play Gonja music even when their listeners complain.
He said the southern sector is on the map because they support their own.
Mr Emeka who owns a lot of businesses in Damongo is also the manager of Damongo based Gonja musician Tom Taylor. He reiterated his support to other artist in Gonjaland since he made his money on the soils of Gonjaland and must contribute towards the development of the land through music.
Source: nkilgifmonline.com