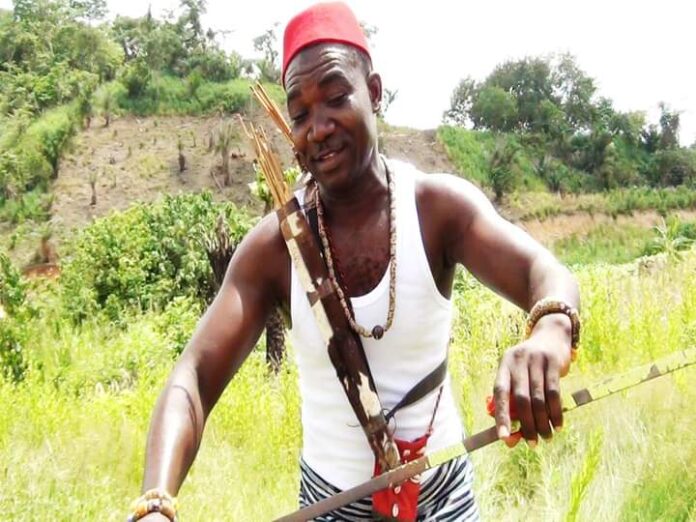 A sensational Gonja highlife music artist, Abdulai Sulemana known on showbiz as Abudu Gonja has disclosed that he is trying his best to promote Gonja highlife music to the world but Gonja leaders are not ready to help him.
A blunt Abudu Gonja said Gonja Chiefs and leaders takes care of the land including the developmental issues of the area but have totally ignored Gonja Music which can project Gonjaland positively.
Abudu Gonja formerly known as Abudu Kusawgu made these comments on Bole based Nkilgi Fm's popular Saturday (3:00pm -6-00pm) music show dubbed "Rap City" during a visit to Bole to mourn with the family of Hajia Yomba who listened to his music a lot. The widely listened programme looked at ways of making the Gonja Music a priority and he Abudu Gonja's music carrier.
A passionate Abudu Gonja speaking to the host of music programme Musah Abdul- Fatawu (DJ Carozi) revealed that; "I have personally recorded a song for a King in Gonjaland, sent the song to him to listen and he told me to go he will call me back and never did and I have severally did a follow up but was ignored"; He lamented.
The popular Gonja highlife Gonja musician said his fist stage name was "Abudu Kusawgu" but he later on realised the name is only limited to a particular area in Gonjaland whuch puzzles people outside Gonjaland hence he rebranded his record label to "Abudu Gonja".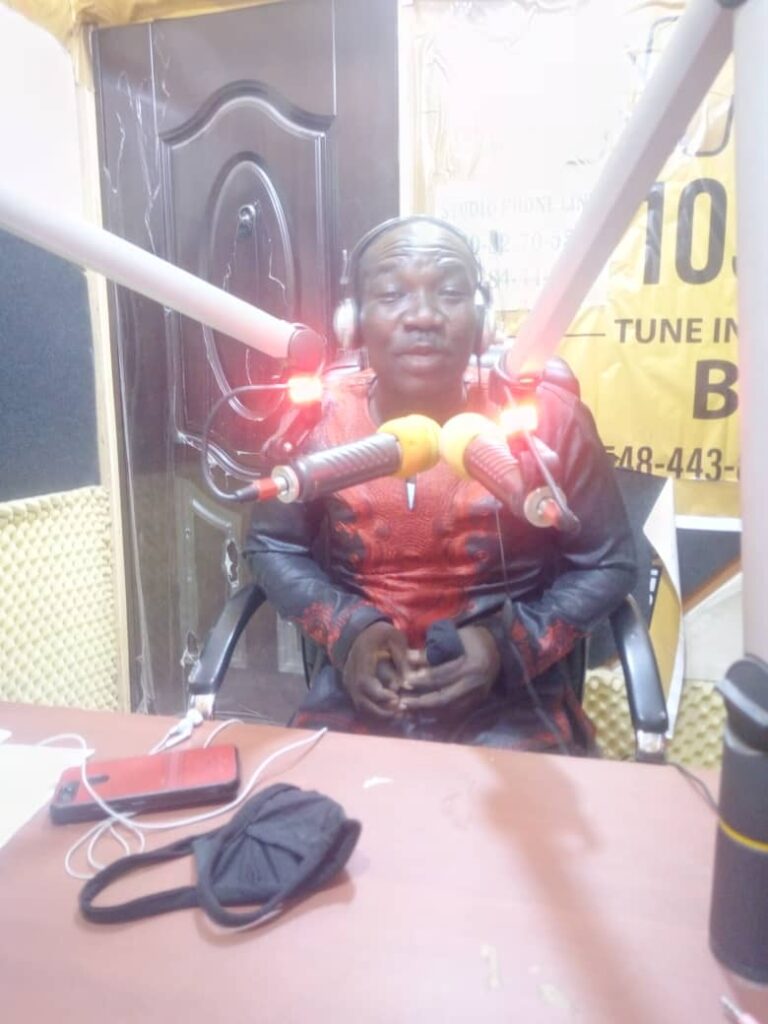 Abudu Gonja added that his colleagues who were in the Gonja nightlife nusic industry have all stopped due to lack of financial and promotional support but he continues to make Gonjas proud even though those who can support the Gonja Music must especially the chiefs have woefully failed them. He said the music of ethnic groups like Dagombas, Dagaabas, Akans and others have because of support of the Chiefs and leaders. Abudu Gonja' however said Gonja Music can still go high ifchiefs and other leaders show interest in it.
He urged the chiefs of Gonjaland and other stakeholders to put their attention in the music industry and also pleaded for a live band, which he said he said he can use to trained Gonja musicians to entertain people at night clubs and other entertainment activities.
Nkilgi FM's interaction with Abudu Gonja unveiled a lot about his music carrier. He said his first song that got the attention of the people of Gonjaland dubbed "Solongi" which he launched in 2008 at the Gonjaland Youth Association Congress in Damongo brought him this far and that after the single Solongi, several people advised him to put more seriousness in the music as he has the talent.
Speaking on the benefits he derives form his music Abudu Kusawgu said;
"At first, cassettes were the only way to help us get profit from the money we always invest in composing music. But today we are in the modern world where memory cards, pen drives and computers have taken over so we now loose everything we invest in producing music".
Abudu Gonja who has been in the industry for more than a decade has produced eighty-four (84) Gonja high Life songs of which some are blended with Dagbani and Twi. The lyrics of these songs contains different stories pertaining to human life, marriages, death and many more.
Twenty-five (25) songs are funeral and other songs requested by people in some situations.
Source: nkilgifmonline.com