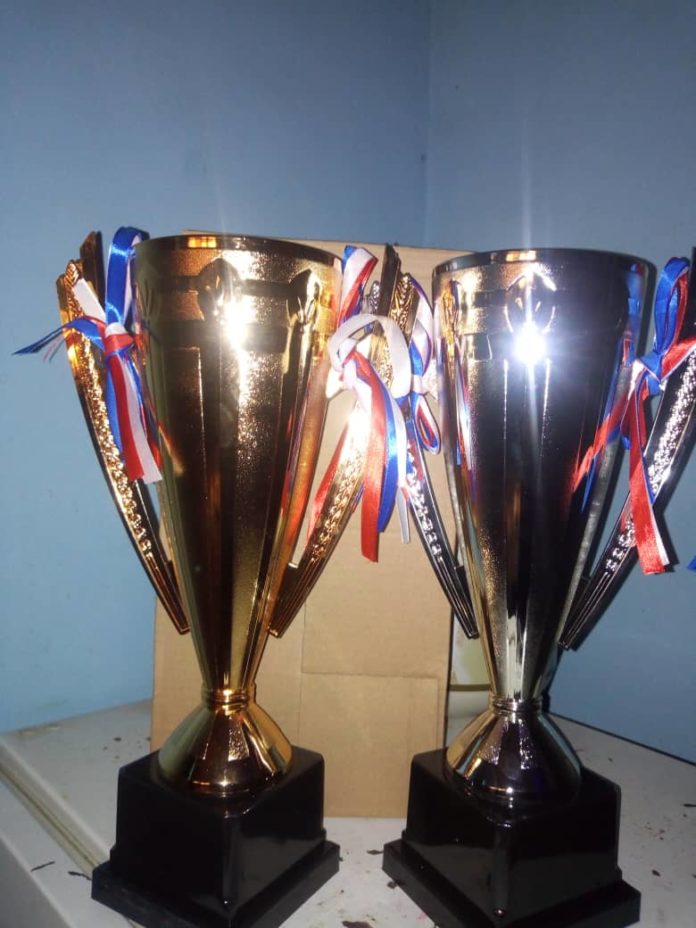 The Executive Committee Members of the Bole District Football Association (Exco) on behalf of the entire fraternity of the Bole District Football Association extend their warmth gratitude to the Northern Regional Football  Association Chairman Alhaji Rhyzo for a wonderful reception given to them on Sunday 12th April 2020. 
The Executives were represented by the DFA chairman, Mr Ewuntomah Joachim, his Vice, Mr Bakari Yahaya and the secretary, Mr Sumani Mohammed who payed a courtesy call to chairman Rhyzo during  the 40 days prayer section (Adua) of his late mother who recently passed on in the  Bole District of the  Savannah region. 
Chairman Rhyzo expressed joy and satisfaction to the entire Bole District football lovers for mourning with him from the first day the mother died till now.
He further praised the Bole District Football Association for obeying the directives given by the President of the nation, Nana Addo Dankwa and also thanked Chairman Ewuntomah Joachim specifically for ensuring that even in the midst of COVID-19, he still educate his people to get their teams ready for registration into the GFA/FIFA standard system.
He advised that owners of teams can stick to a team rather than burdening themselves so much by registering in almost all the categories, thus one person trying to own a JUVENILE, a WOMEN club and a DIVISION  THREE(3) club. This he said, the person might be stranded financially or burden himself with more loads at a time he is needed badly.
The distinguished Northern Regional Association Chairman, Alhaji Rhyzo finally presented two beautiful but gaint trophies to the Bole District Football Association.
The Bole District Football Association chairman, Ewuntomah Joachim thanked the NRFA chairman for his kind gesture to the good people of the Bole District and Ghana as a whole. 
The Bole District Football Association chairman further ensure Chairman Rhrizo that,the beautiful gaint trophies will be put into good use for the betterment of the game. 
Thank you! Signed:Sumani MohammedBDFA Secretary