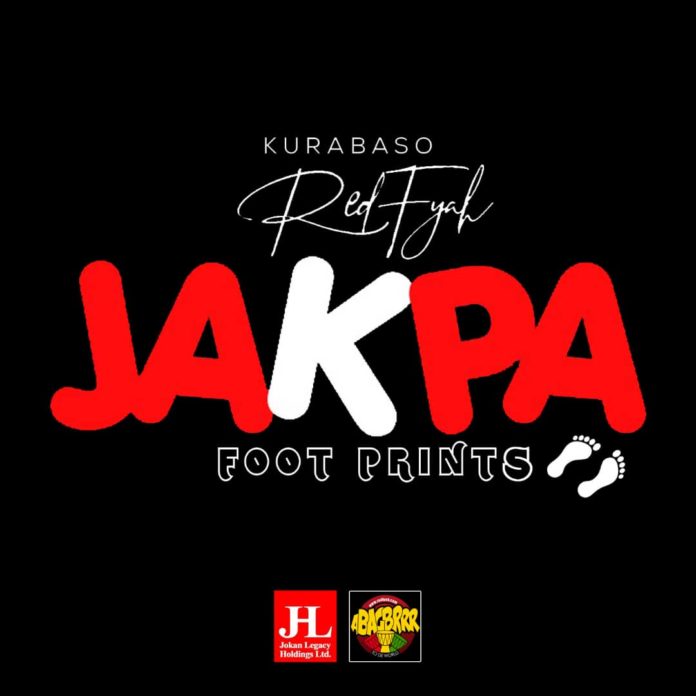 Multiple Award winning Reggae Artist Kurabaso Redfyah is set to launch an Album titled 'Jakpa Footprint (JFP)' in Accra at a yet to be announced date in December, 2019.
Many people have heard how the Founder of the Gonja Kingdom Sumaila Ndewura Jakpa and his apostles struggled to take over present Gonjaland.
Many know how the structures to have a perfect Chieftaincy succession plans all over Gonjaland was laid.
Are the people of Gonjaland protecting this legacy. Is what is happening now in Gonjaland the way Ndewura Jakpa started it all?
Is it not time to call on our current Traditional leaders to think back and reconsider Ndewura Jakpa's Footprints?
Speaking to Bole based Nkilgi Fm, Redfyah Kurabaso said the issues above form the basis for the title song of the album Jakpa Footprint (JFP) album which has an English and Gonja version in a poetry form.
The JFP Album Jakpa Footprint has 19 other songs with variety of messages bordering on peace and unity in Gonjaland.
Kurabaso Redfyah who in August 2019 was given a citation by the Marcus Messiah Garvey Foundation (MMGF) in Accra for blending Caribbean and African music who last month (September) won the Reggae Artist of the year category at this years Emerging Music Awards (EMA) held at the Ghana Academy of arts and sciences will organise an Album listening party across major towns in Gonjaland for the media to be briefed on the tracks and the reason behind the message in some of the tracks.
Bole based Nkilgi FM will bring updates on the JFP Album launch.
Source: nkilgifmonline.com