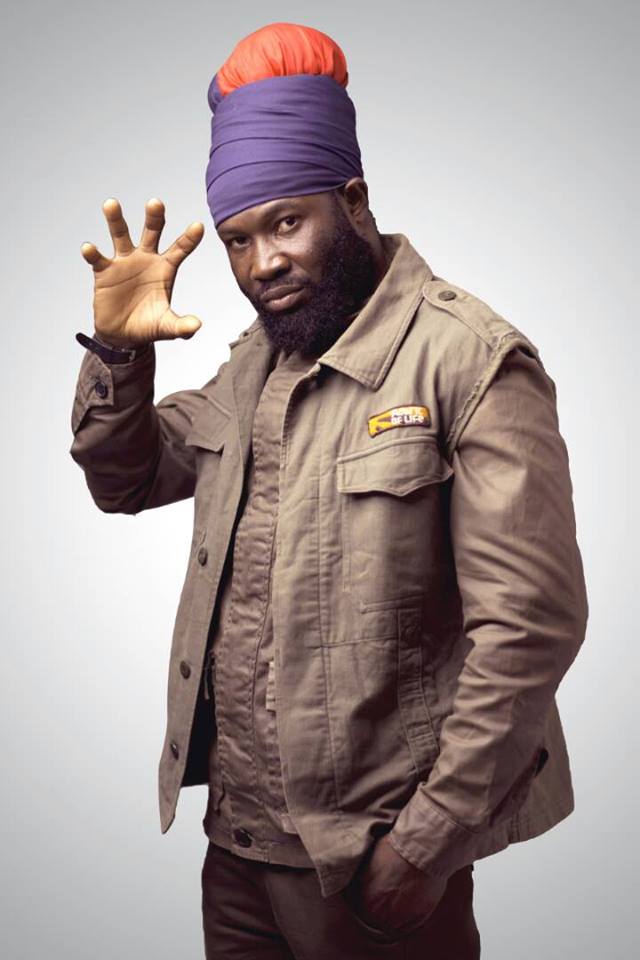 Multiple Award Winning Reggae Artiste and Leader of Abagbrrr Family, Kurabaso REDfyah has proven to the world with another hardwork by grabbing 6 nominations from the upcoming Brong Ahafo Music Awards(BAMA) 2019.
The Lonely Road hitmaker who won last year's category; "Best Reggae Artiste of the year" and a defending champion, is very optimistic to retain his title and win more this year.

"We give thanks to the Almighty Allah for how far he has brought REDfyah music,,,It hasn't been an easy journey but we still put through. It has been a topmost priority to use my type of music not just to entertain my fans but to write life-touching songs to educate,motivate, fight against war and crime, change the mindset and inspire my people, society, nations and the world at large. On behalf of my management team and the Abagbrrr family, we express our deepest gratitude to the organizers of BAMA for recognizing our hardwork". REDfyah told rgworld.
"I encourage all to vote for me to win my nominations in order to boost the growth and development of our works to the music world". He added.
Brong Ahafo Music Awards Festival [BAMA] is An award scheme organised by J Black Code Event Ghana which cut across all genre of music produced in the region with a few from the other regions in the NON BAMA SONG of the year and NON BAMA ARTISTE of the year catergories, to reward hardworking Artistes who tirelessly put their talent on the limelight.

Below are the 6 Nominations for Kurabaso REDfyah;
*ARTIST OF THE YEAR
Redfyah
*BEST MUSIC VIDEO OF THE YEAR
KuraBaso REDfyah – Lonely Road
*MALE VOCALIST OF THE YEAR
KuraBaso REDfyah – Lonely Road
*ARTIST FAN BASE OF THE YEAR
Abagrrrrr Family – KuraBasu REDfyah
*REGGAE ARTIST OF THE YEAR
Kurabaso REDfyah

*REGGAE SONG OF THE YEAR
Kurabaso REDfyah – Lonely Road
REDfyah is currently promoting both Audio and Video of his "Lonely Road" Song and also ready to release another Album somewhere this year.