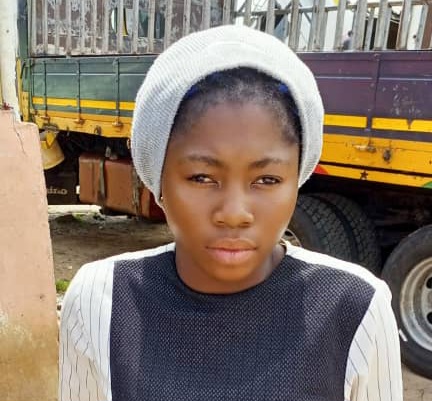 Sidiki Rahina, a 17-year-old girl based in Bole in the Savannah region has refused to have sex with a man (name withheld) and so the man took back a smartphone he bought for her.
Narrating her ordeal on tje morning show of Bole based Nkilgi Fm, Rahina said she went to Signye- Kura, a small-scale mining community in the Bole district in search of work and greener pastures. Arriving at the community got her into the hands of a food vendor where she assists in cooking and serving customers who come to buy the food.
Rahina said one day, the man came to buy food and after eating, he requested her mobile phone number and she told him she didn't have a phone. The man voluntarily handed over his phone to her with a SIM card in it.
Rahina said;
"I told the man I was too young to engage myself in a love relationship but he insisted I take the phone. I also asked him to remove his sim since he open-heartedly gave the phone to me but he refused and said I should leave it so he could always call on it to check on me".
The 17 year old girl added that during the night the man called and she told him she was still young and could not engage herself in love issues.
She said the man requested to have sex with her and would give her money in addition but she refused.
Not long after this transpired, Rahina said she came back to Bole, and the man traced her to Bole and collected the phone back.
Many Callers into the morning shownof Nkilgi Fm, many supported the man's action.
Source: nkilgifmonline.com