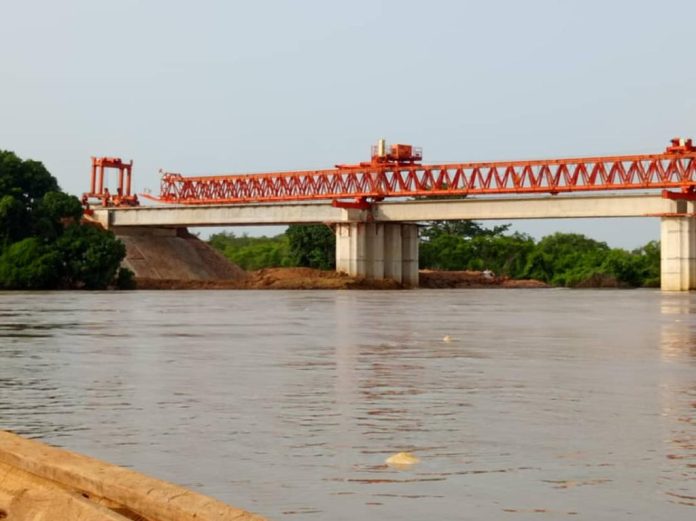 A bridge that is being built on the Black Volta River at the Chache border near Bole by the government of Côte d'Ivoire is progressing steadily.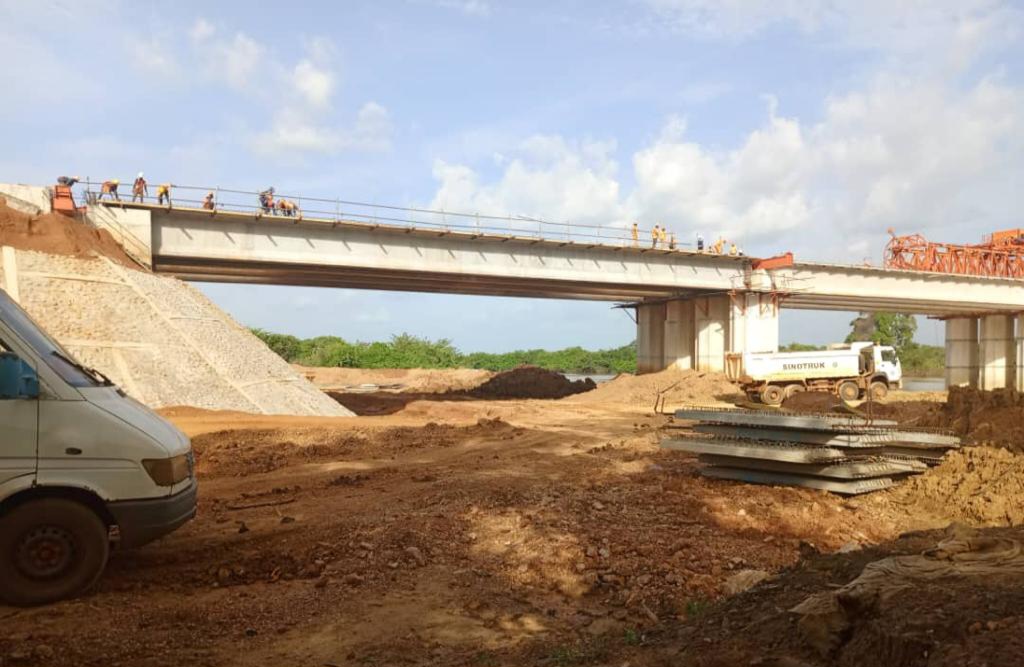 Speaking on Bole based Nkilgi Fm on 31st October, 2023, the Member of Parliament (MP) for the Bole-Bamboi Constituency Alhaji Yusif Sulemana said former President John Dramani Mahama when he was in government discussed with the President of Cote d'Ivoire Alhassan Ouattara the need to bridge the Black Volta at Chache in Bole District to enable the free movement of people and goods.
He mentioned that during the government of the erstwhile NDC led by former President John Dramani Mahama, there was a memorandum of understanding (MOU) between the two countries that Côte d'Ivoire will build the bridge at Chache to serve as a border post connecting vehicles to move passengers and goods across both countries.
Hon Alhaji Yusif Sulemana expressed his profound joy and gratitude to the government of Côte d'Ivoire for fulfilling their side of the memorandum of understanding by building the bridge.
He said, it is regrettable that Ghana was not able to fulfill it's part of the agreement to construct the road from the Chache border to Bole to provide a smooth entry into Ghana.
The Bole MP disclosed that a lot of development will come to Bole District if the bridge on the Black Volta at Chache is completed and that the route is shorter for those passing from Mali and western Burkina Faso to pass through Bouna in Cote d'Ivoire to Chache in Bole District to Kumasi and Accra than passing through Hamile in the Upper West Region of Ghana.
The MP said former President John Dramani Mahama awarded the Bole to Chache border road to a contractor who started work and that the work is at a standstill because of COVID 19.
According to the MP, the Bole to Chache road project started in 2015, but came to a standstill with the inception of the COVID-19 pandemic,l.
He said, he has been in talks with former President John Dramani Mahama who has assured that the project is dear to him and will do every thing possible to see the road project is successfully completed when he comes back to power.
He hinted that the Chache road will have a new phase of direction becasue it will be diverted from inside Bole town to pass through the Bole Cocoa research Institute area enroute to Lamporga on the Bole to Techiman road, to expand the scope of urbanizing the constituency.
The MP added that more infrastructural development will soon take place to address the challenges faced by the Bole-Bamboi constituency.
Source: nkilgifmonline.com