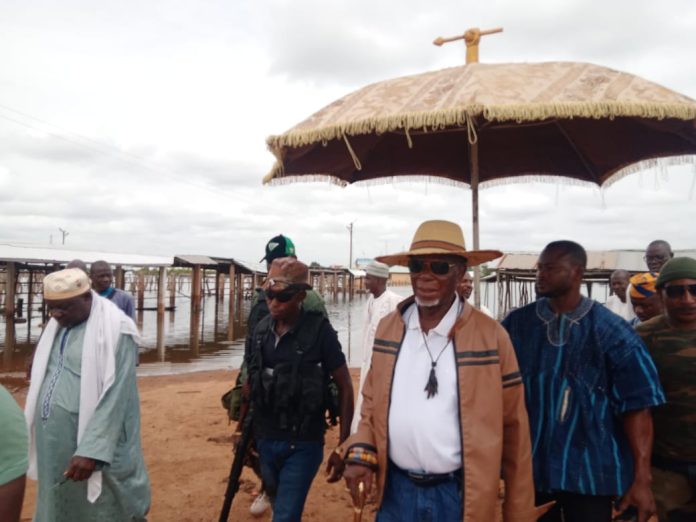 Some 3,149 people have so far been displaced due to the floods at Buipe, capital of the Central Gonja District of the Savannah Region,
following continues rise in the water level as a result of continues rainfall in the area.
The Paramount chief of the Buipe traditional area Buipewura Abdulai Jinapor (II) in 11th October, 2023, visited the affected areas including the Buipe Market which has been flooded rendering commercial activities in the area ineffective.
Some other areas visited by Buipewura Jinapor include the Buipe Bridge residential area and the Buipe Cattle market which has been submerged in water.
Buipewura Jinapor in an interview with Bole based Nkilgi FM appealed to the government to as a matter of urgency come to the aid of the affected victims and also promised to permanently relocate the affected victims to a different location.
Meanwhile, the District Chief Executive (DCE) for Central Gonja, Mr Kamara Salia Iddrisu has disclosed that government and National Disaster Management Organisation (NADMO) is yet to come to the aid of the victims after the member of parliament and the vice president had donated some relief items to the victims.
According to the Ghana Red Cross Society, the affected victims comprised of 571 male adults, 603 female adults, 950 male children, and 1,025 female children with some of the affected victims staying in classrooms in the area.
The Red Cross Society Of Ghana disclosed that public latrines have been submerged in the floods which means the whole water in the area has been contaminated.
The organisation said; "So, we expect issues of epidemics in the area, malaria could rise high, we could get cholera and intestinal infections and typhoid".
Floods hit the Buipe area about two weeks ago after the Black Volta overflowed its banks, following torrential rains upland.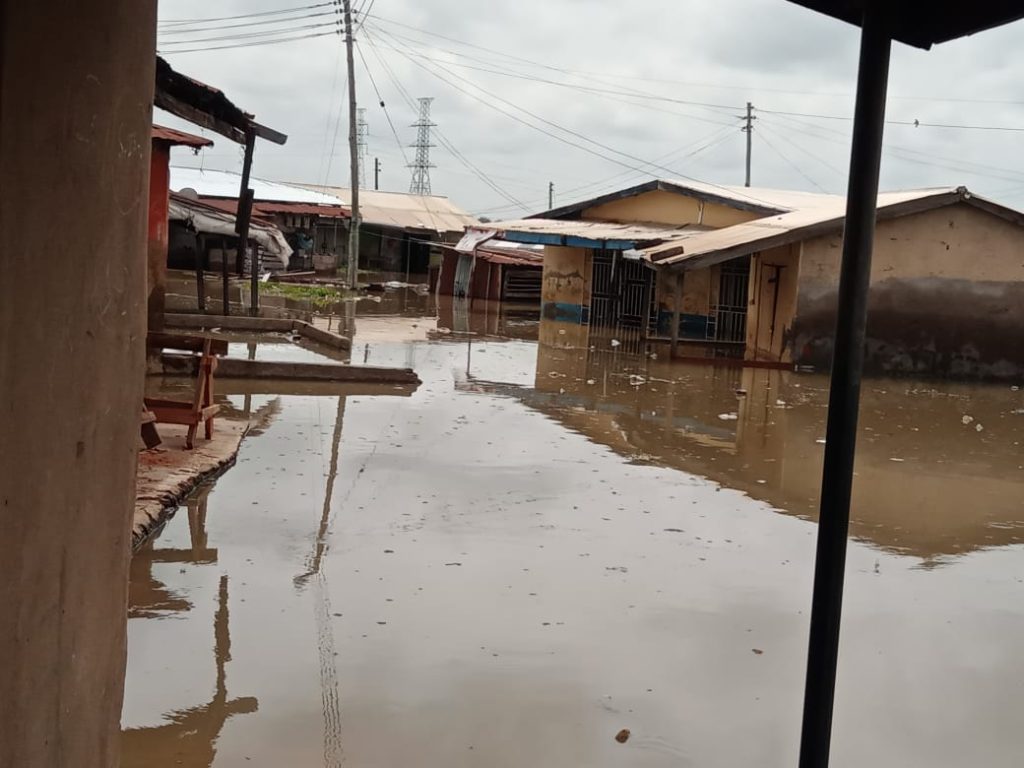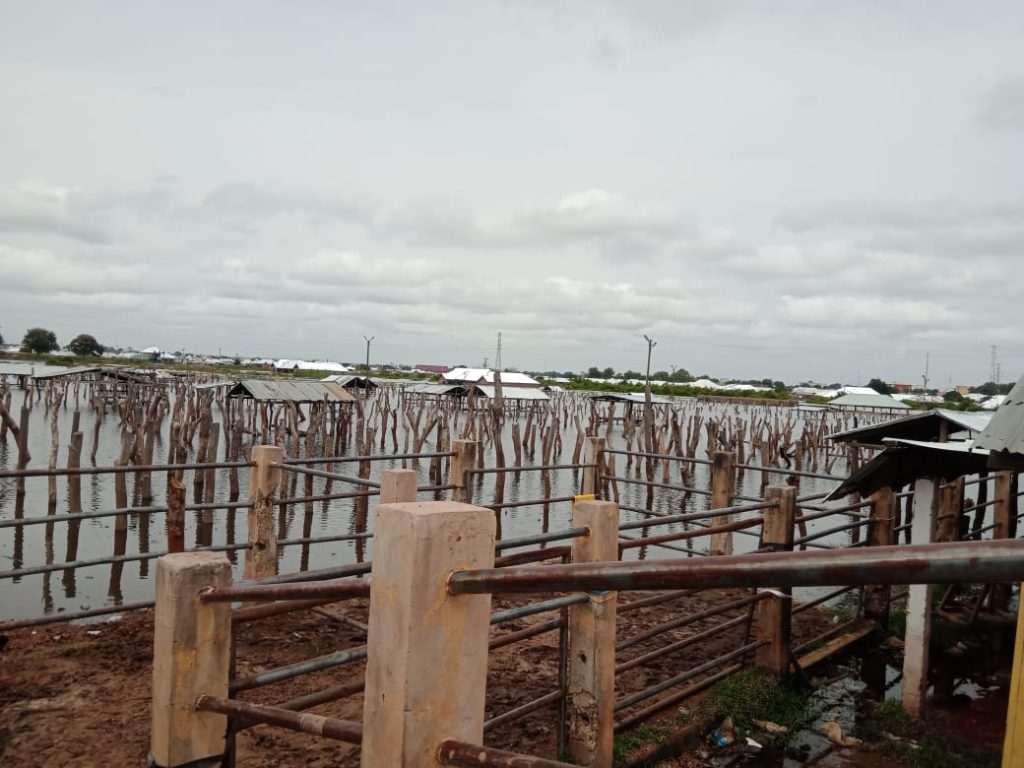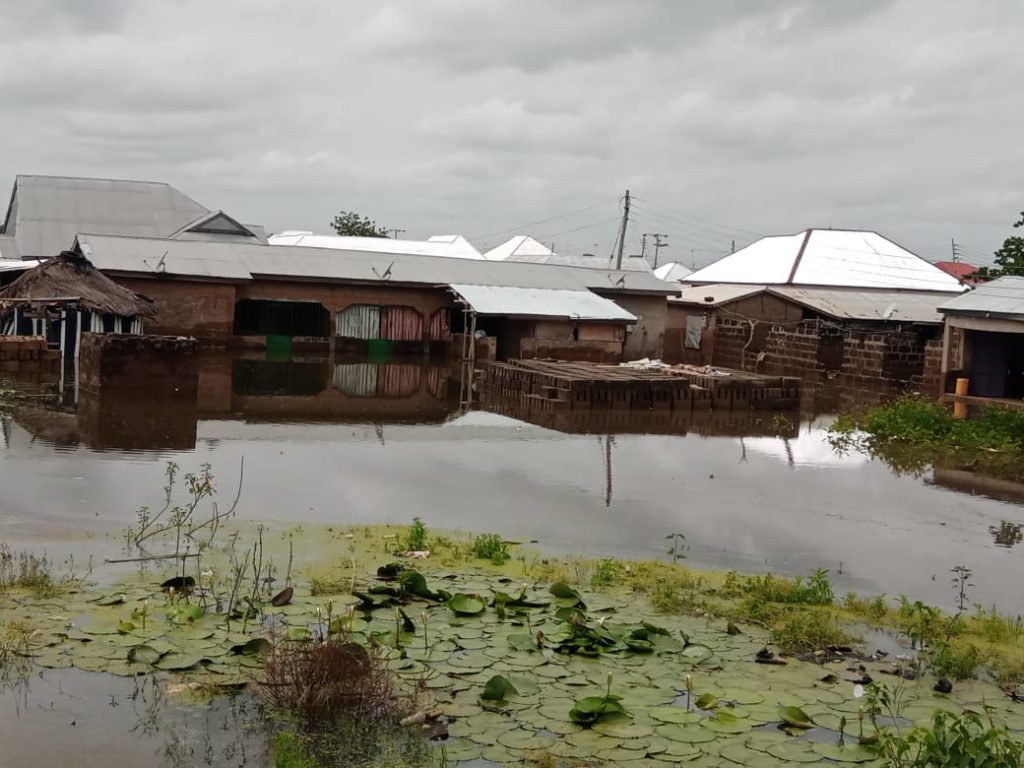 Source: nkilgifmonline.com