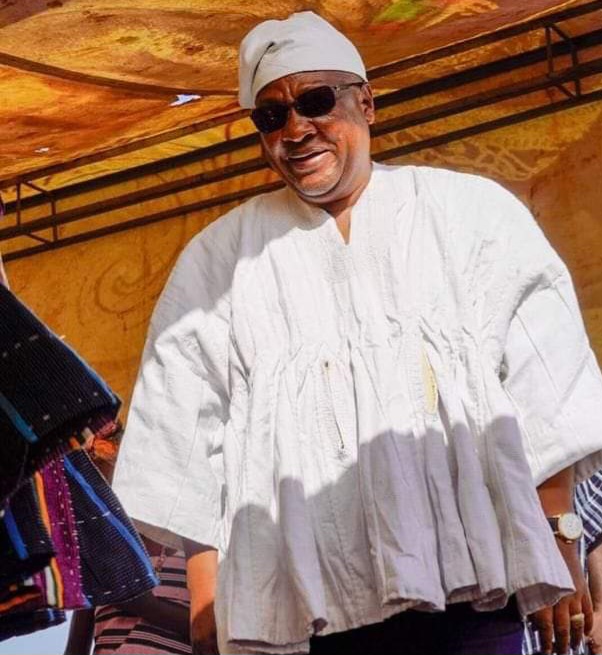 Former President John Dramani Mahama has taken a swipe at the NPP government for the collapse of many of the factories built under his presidency including the Buipe Sheanut factory which has rendered may of the youth in the Savannah Region jobless.
Speaking in Buipe during the 15th anniversary of the Paramount chief of the Buipe traditional area Buipewura Abdulai Jinapor on 7th October, 2023, the former President Mahama indicated that the collapsed of the shea processing factory located in Buipe which had employed thousands of the youth (direct and indirect) until its collapse has created lots of unemployment in the area and went on to admonished government to quickly rejuvenate the dead factory but was quick to add that on the event the government is unable to revamp the dead factory, his readiness to fix it is not in doubt following his victory in 2024.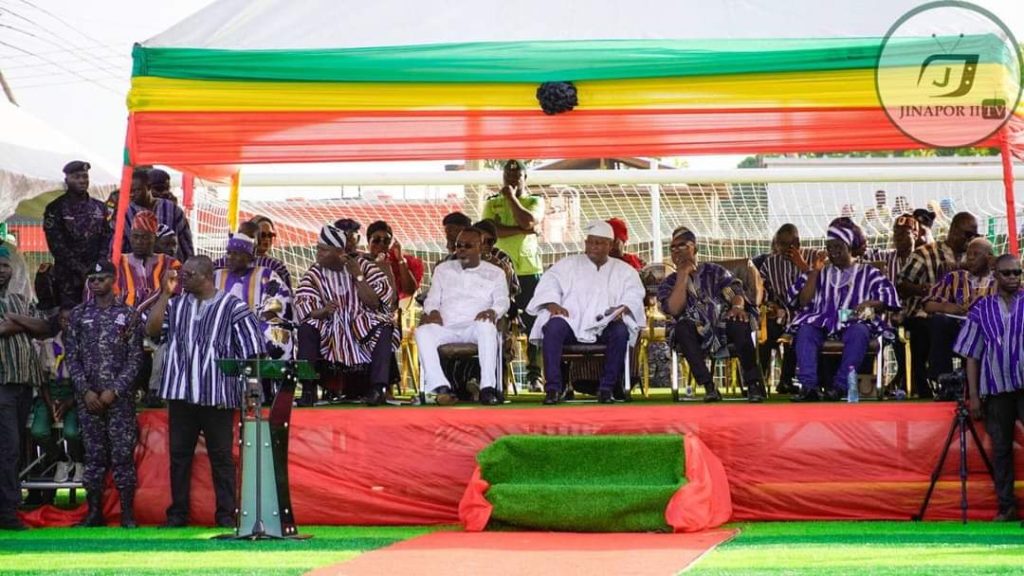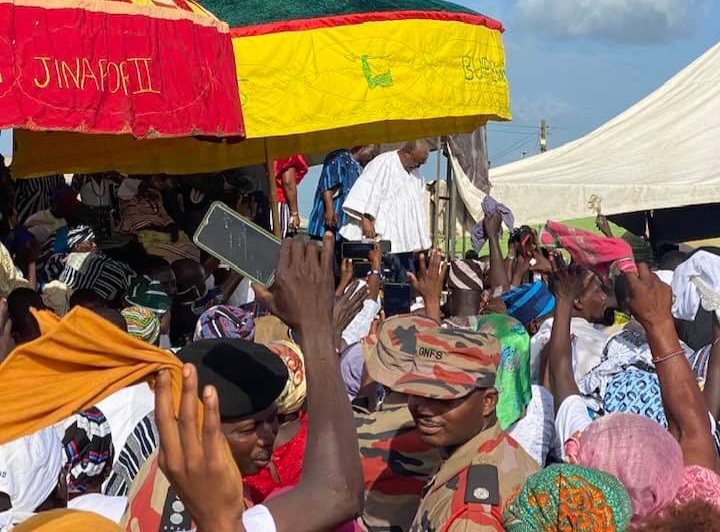 He reminded the people of the Central Gonja district about some of his achievements in the district including the building of the Buipe Hospital, asphalting of the Buipe-Tamale road, establishing the Buipe shea nut factory, extension of electricity to many communities of the district and used the occasion to call on the people of Buipe to endorse his candidature 2024 elections to further attract developments in the district.
Former President Mahama congratulated the entire chiefdom of the Gonjas for their love for peace, and thanked the chief of Buipe for that kind gesture of making him the special guest of honor.
He congratulated the Buipewura for maintaining peace and stability among the rank and file of the Buipe traditional area and wished him all the best in his continues reign as the Paramount chief of the Buipe traditional area.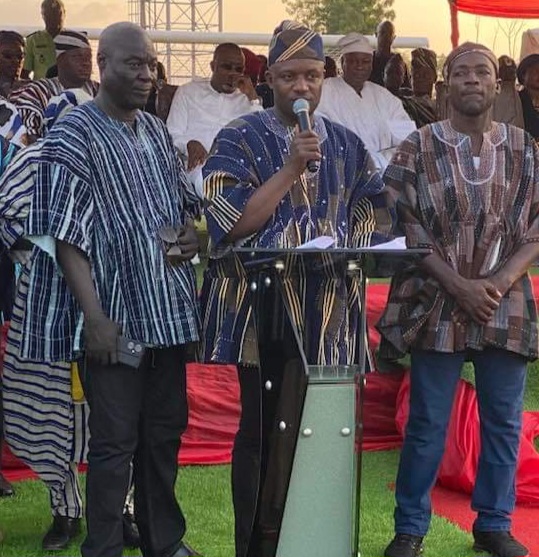 Source: nkilgifmonline.com