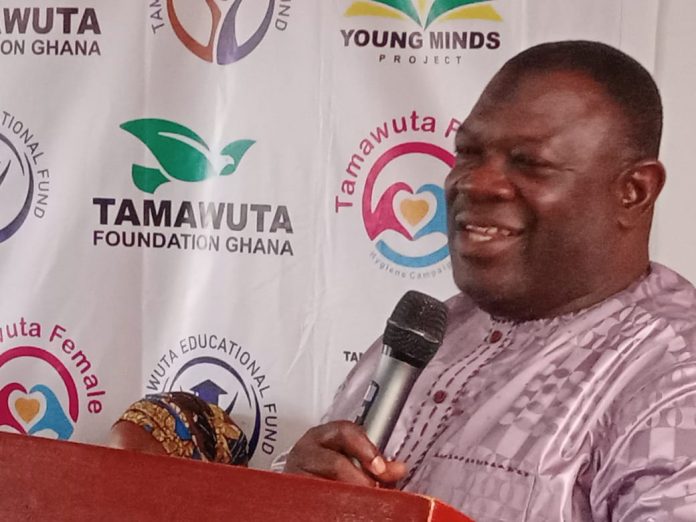 A former Minister of Agriculture and founder of 'Tamawuta Foundation' Alhaji Mohammed Muniru Limuna has launched and unveiled a new initiative, the 'Young Minds Project' at Busunu in the West Gonja Municipality of the Savannah Region.
During the launch of the project Alhaji Muniru indicated that Tamawuta Foundation a non-profit organization dedicated to bringing hope and positive change to vulnerable communities in the Savannah Region aims at bringing hope and positive change to vulnerable communities in the Savannah Region and that the project aims to uplift and empower underprivileged children in the Savannah Region of Ghana through a multifaceted approach encompassing education, mentorship, and community engagement.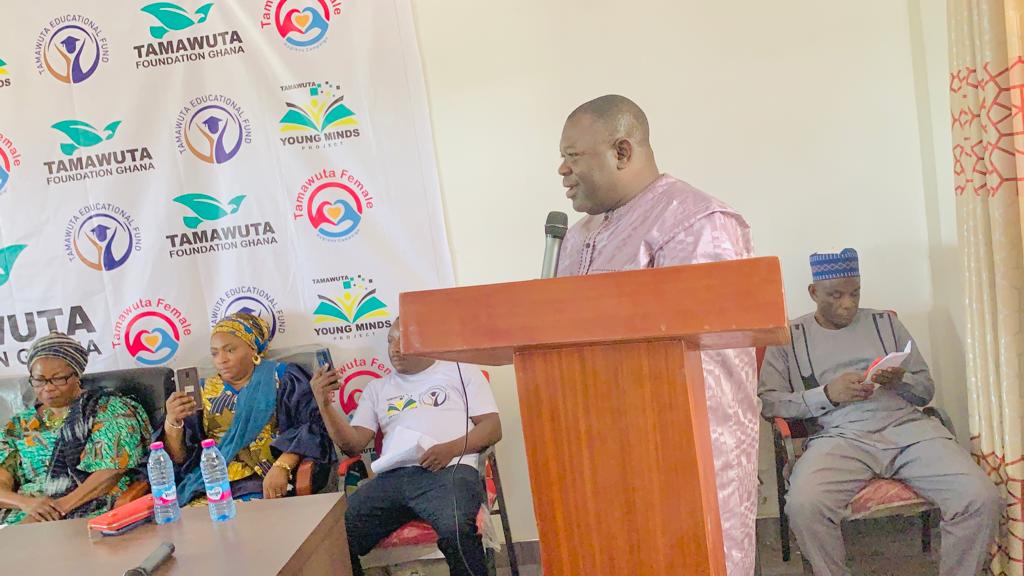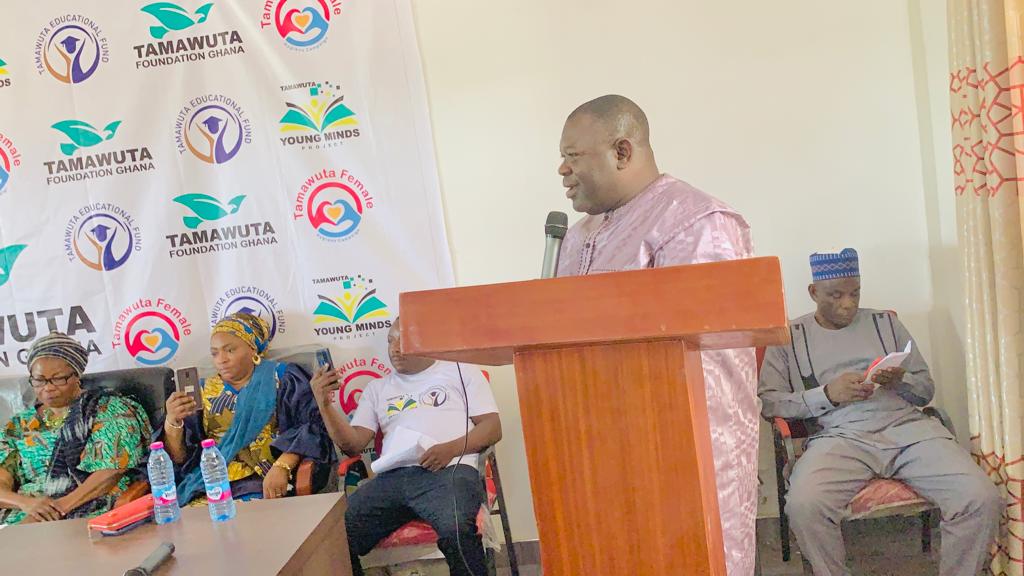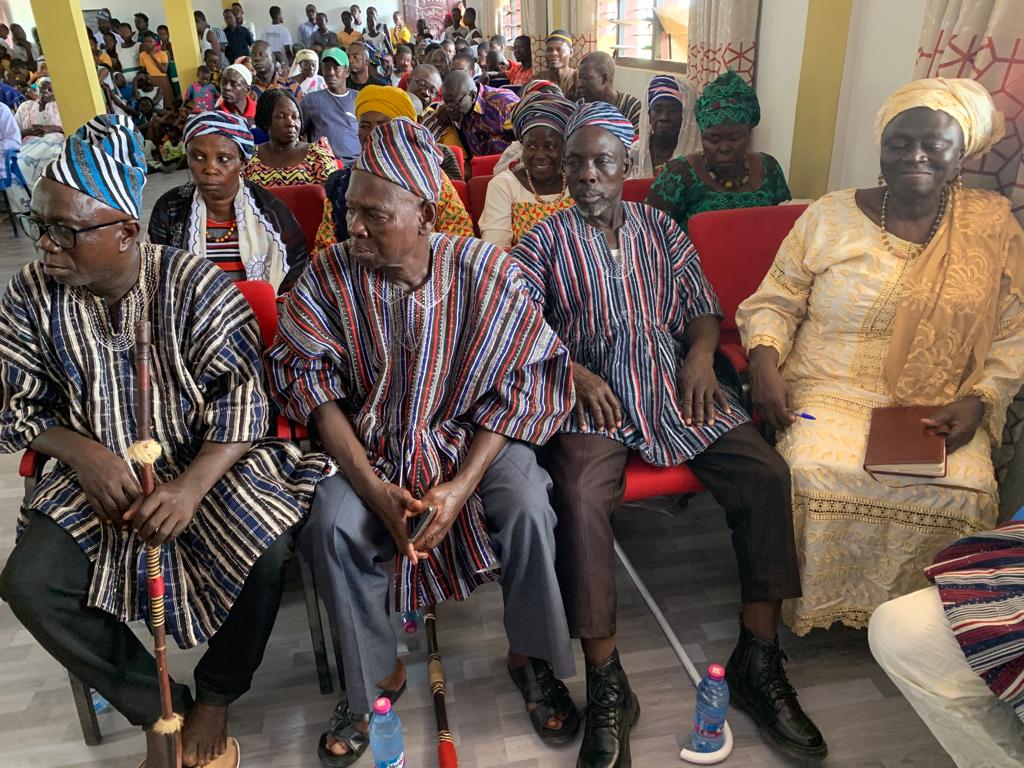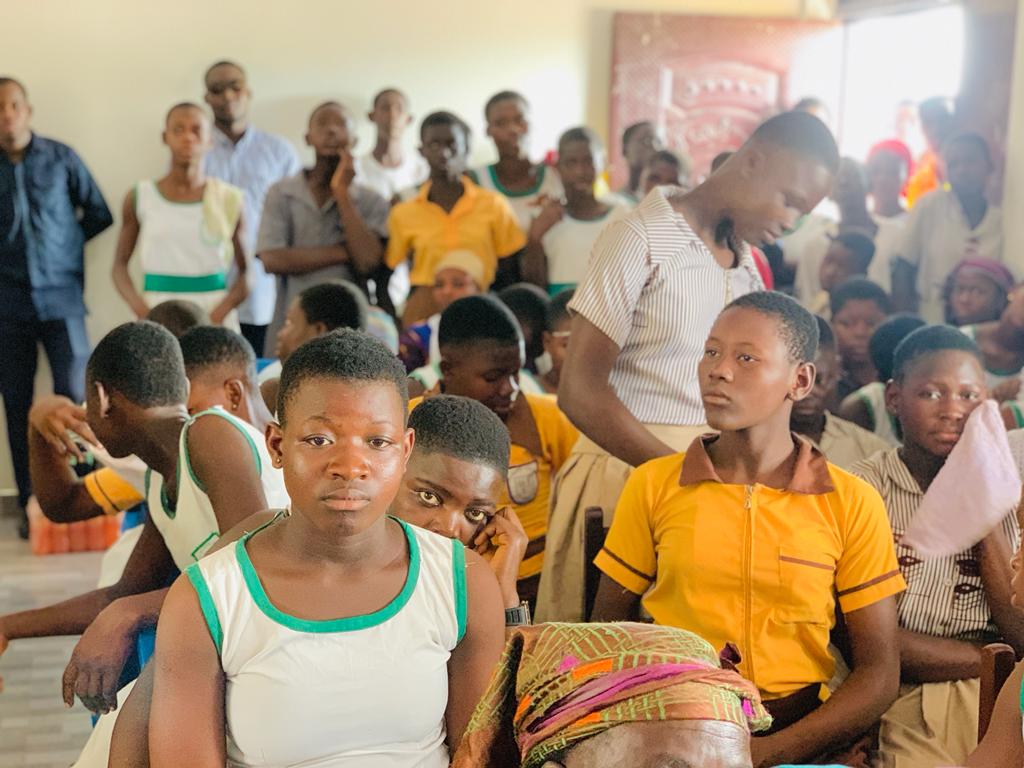 The Founder of 'Tamawuta Foundation' added that the initiative which was started in 2023 centers around Education, Health, and Women's Empowerment.
Alhaji Mohammed Muniru Limuna further said that, within just four months of its inception, the foundation conducted a thorough assessment of child development programs in the region, identifying gaps and areas for intervention.
He said one of the main concerns raised by students in the Junior and Senior High Schools was the lack of access to modern technologies, such as computers and learning materials, which hindered their educational progress.
He added again, that teachers echoed these sentiments, highlighting the need for teaching and research materials.
Alhaji Muniru in response to these challenges, said Tamawuta Foundation's 'Young Minds Project' aims to provide mentorship, scholarship opportunities, and educational resources to empower students academically.
He added that through student-led clubs in schools, the project aims to address critical issues like female hygiene, teenage pregnancy, and child abuse.
Additionally, he said the foundation plans to raise funds through a Hope Again Fund-Raising Dinner to support the Tamawuta Educational Fund, which will provide financial aid to brilliant but needy students from junior high school to tertiary education.
He said the project also emphasizes the importance of mentorship and leadership development, creating an academy for young girls to be guided by role models in society.
Alhaj Mohammed Muniru Limuna also said special talent development in areas like writing and arts and crafts will also be a focus anns that by unlocking the innate potential of these children, Tamawuta Foundation aims to foster a sense of responsibility and contribution to nation-building.
Key figures in the Foundation's leadership include Alhaji Mohammed Muniru Limuna as the President, Mrs. Zaharatu Ligbi with Mrs. Abdulai Chenti and Mr. Umar-Farouk Gbeadese as a Board Members.
The operational team includes Mrs. Abubakar Hadrat as the Executive Manager, Mr. Wahab as the Project Coordinator, Mr. Idun Bentil as the Head of Marketing, and Mr. Linus Iddi as the Volunteer Coordinator.
Tamawuta Foundation is actively seeking collaborations and partnerships with organizations, NGOs, corporations, philanthropists, and donor agencies locally and internationally to achieve its goals.
Through the 'Young Minds Project', Tamawuta Foundation envisions a brighter future for the underprivileged children of Ghana's Savannah Regions, fostering education, mentorship, and empowerment to build a stronger society.
Meanwhile, Alhaji Limuna has donated an amount of Ghc10,000 to the foundation and called on the general public to donate towards the growth of the foundation.
He has also promised a bus that will convey school children from Langantere and other villages to and from school since most of them walk to school everyday.
Alhaji Muniru stated however that his main aim is to help his people and pleaded that politics should be delinked from the activities of the foundation since everyone irrespective of one's political affiliation is entitled to benefit from the foundation.
Source: nkilgifmonline.com