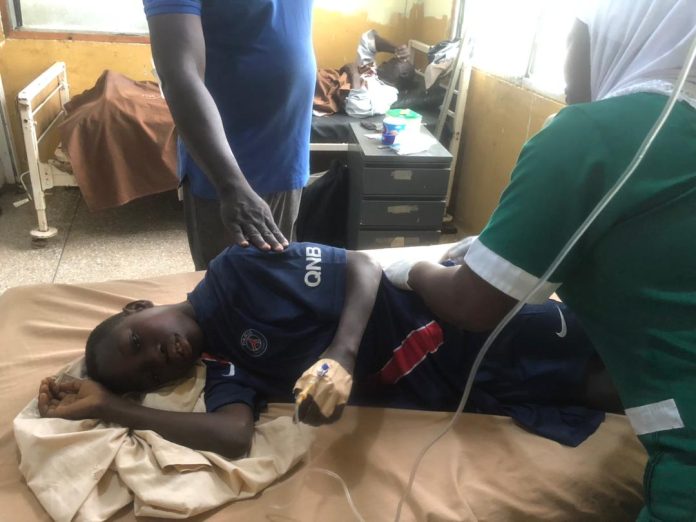 A young promising and talented juvenile player of Soccer Heroes Fc at Bole by name Alhassan Abdul- Rauf has been hospitalist and currently receiving treatment after he was taken out of a field of play by his father and beaten terribly.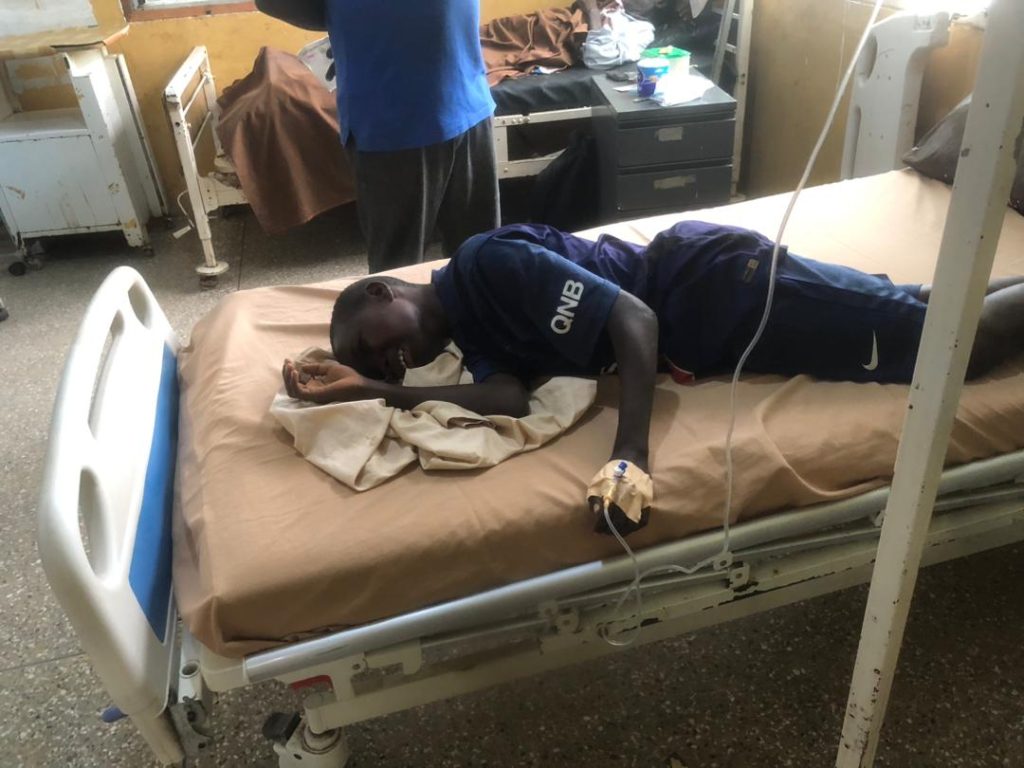 According to an eye witnesses Alhassan Abdul- Rauf who is an under 13 juvenile player during league game between his team Bole Soccer Heroes fc and Bole Peace Fc at the Kurabaso Park in Bole on 13th August, 2023, was called by his father to come out of play and the young boy obliged only for the father tobstart slapping, beating, lifting and throwing the young player down. People around rushed to save the boy but the infuriated father wouldn't stop his attacks on the boy who eventually became unconscious.
While beating the young player, the father kept saying it is his son and no one should dare stop him from beating his son and not even the presence of some elderly men and Chiefs could stop this young man.
The boy was then rushed to the Bole District hospital unconscious and was swiftly attended to by the Nurses on duty.
After gaining consciousness the young player Alhassan Abdul- Rauf disclosed that all happened because his father wanted him to be going to 'Mankaranta' instead of playing football.
He added that he has a dream to become a footballer in future and perhaps represent Ghana internationally one day.
The football fraternity of Bole District is paying tribute to this young player and hope the Ghana Football Association and human rights institutions takes this case up.
Source: nkilgifmonline.com