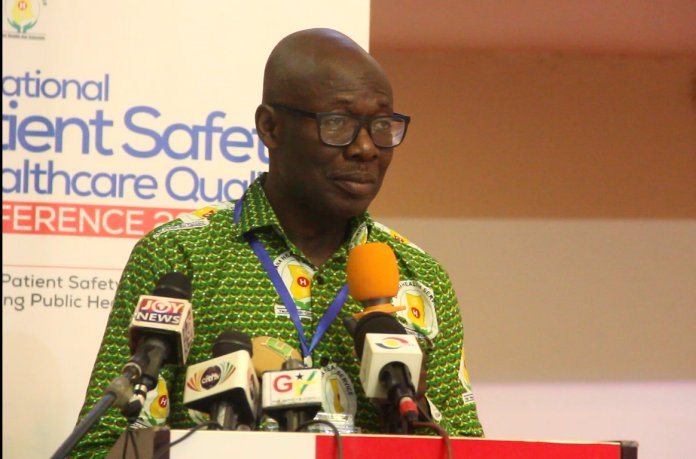 The Deputy Director General of the Ghana Health Service (GHS), Dr Anthony Adofo Ofosu has said that it is illegal to render service to active National Health insurance Insurance Scheme (NHIS) clients and take money from the client and that when such a client curses any health worker he or she will suffer for that.
Speaking at a colourful mini durbar of the Bole District Health Directorate in the Savannah Region on 25th July, 2023, the Deputy Director General of the Ghana Health Service Dr Anthony Adofo Ofosu stated that Government has a contract with the NHIS to cater for the vulnerable in society and these set of people should not be taken advantage off.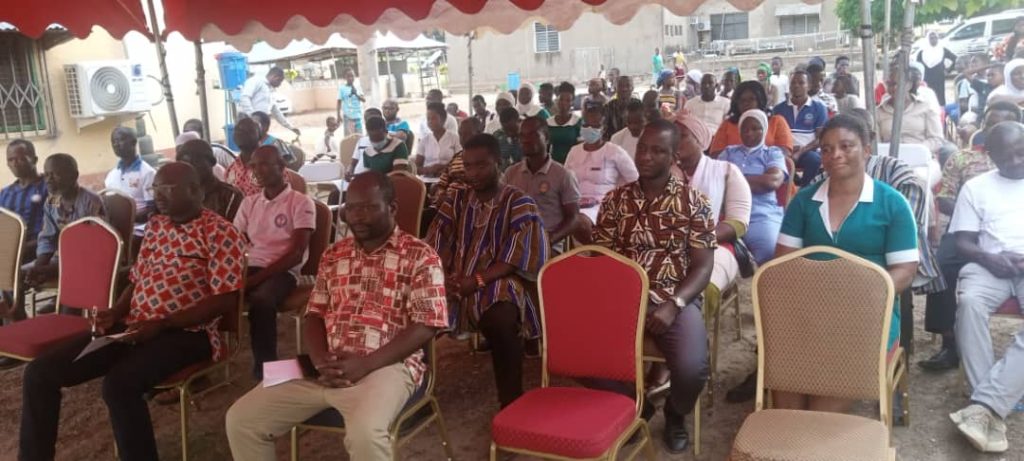 He said one of issues that has come to their attention is this whole issue payment by clients.
He explained that the NHIS is purchasing service from the Ghana Health Service ans they have a contract with their clients who also buy service for them.
Dr Ofosu added that the terms of the contract is that once the person has the card there are certain designated services the person should have by virtue of the person being a member.
He said; "whatever issues we have with whatever they are paying us have nothing to do with the patient..we need to engage Health Insurance and solve that problem".
He further said; "So we cannot say that tariffs are low so we will collect from clients, no it is illegal".
Dr Ofosu also said; "we are dealing with sick people, some are dying and then you insist on collecting money before you offer care".
The Deputy Director General of GHS, Dr Anthony Adofo Ofosu said sometimes the money taken from clients iis transport money and when he is going home he is cursing you on the way.
He assured the Bole District Health Directorate of sourcing enough funds to address the challenges raised by the District Director of Health, Hajia Fuseina Sulemana.
Dr Anthony Adofo Ofosu acknowledged the Bole District Directorate led by Hajia Fuseina Sulemana for their good work and as well advised health workers to take their work very serious because their service is about live and death of the vulnerable in society.
Speaking at the event, the Bole District Director of Health, Ndapewurche Hajia Fuseina Sulemana said, it was an honour and previledge to have a distinguish guest and his entourage to visit the Bole district for first hand information on health care delivery to expedite their services in the district.
Ndapewurche Hajia Fuseina said, the Bole district has a population of
120,715 with 3.1 percent growth rate with 7 sub-districts, 34 health facilities with 4 charted facilities, 21 CHPS facilities, 7 health centers, 1 district hospital, 1 district polyclinic at Bamboi and most of these facilities bear the name as health facilities but are not conducive to render services, some are in temporal structures like the district health directorate office which has to be sheltered in a makeshift office, adding, they had to renovate that office which can't contain their staff.
Hajia Fuseina Sulemana further highlighted instances where transport to remote areas in the district is a big worry, she said, to reach health care services to some communities, the health staff has to cross over rivers without live jackets, which is a danger to their lives, and since the district is very large, the Ghana Health Service should make it a point to donate motor bikes to the district to render effective health care services to the people.
Source: nkilgifmonline.com