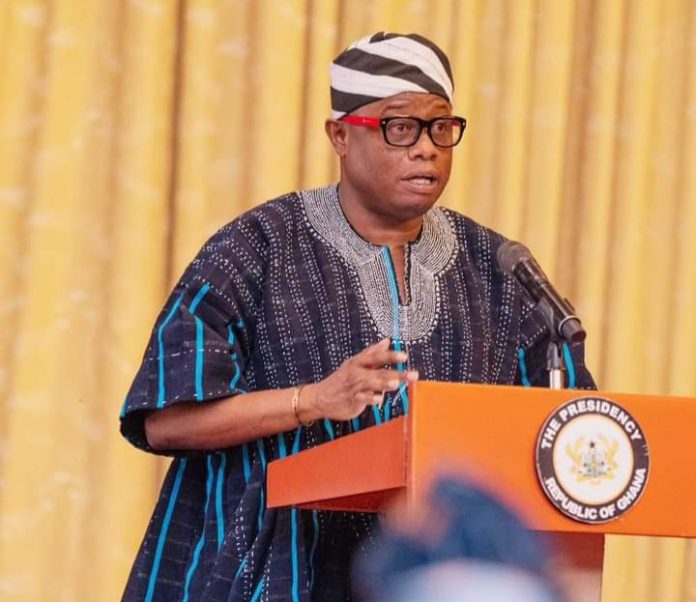 The Savannah Regional Minister Mr Saeed Muhazu Jibril has charged delegates of the New Patriotic Party (NPP) across the Savannah Region to vote for a personality like former President John Dramani to lead the NPP going into the 2024 elections and not radicals who are on an insulting spree.
Mr Saeed said the campaign methods of Assin Central;Member of Parliament (MP) Kennedy Agyapong and former General Secretary of the NPP Mr Kwabena Agyapong as very insulting and targeting the personality of Vice President Dr Mahamudu Bawumia, which "at the end will spell doom for the NPP party".
Speaking on Damongo based Kasha FM on Wednesday 19th July, 2023 Mr Saeed said all campaigns are supposed to be tilted towards the achievements of the party since "you can't speak against the same party you seek to lead".
He described the two Hon Kennedy Agyapong and Kwabena Agyapong as unpatriotic members of the NPP who should not come near to leading the party.
He added that, for the party to break the 8, noise makers should not be voted for since the demeanor of John Mahama is the caliber of people the party needs to be leaders.
He said all those bragging of having money should remember that they could not employ every youth in the country as they are boasting of creating jobs and could not salvage the government from going for IMF bailout when the country needed money.
The Savannah Regional Minister said, those involved in the insults and name calling of their opponents should be stopped immediately since they are running down the government in the name of seeking to lead the party adding that only one person among the 10 candidates is capable of beating John Mahama in the 2024 election.
Kennedy Agyepong, one of the hopeful flagbearers of the governing NPP has strongly criticised politicians of Northern Ghana for their failure to develop their part of the country.
He expressed his disappointment with their tactics of asking for votes from their fellow northerners solely based on their shared regional identity, rather than delivering tangible development to the people.
During his campaign tour of the Savannah Region, Mr Agyepong condemned these politicians, adding that the North is blessed with fertile and arable lands, which should have been harnessed for economic growth and to address the issue of northern urban drift.
Source: nkilgifmonline.com