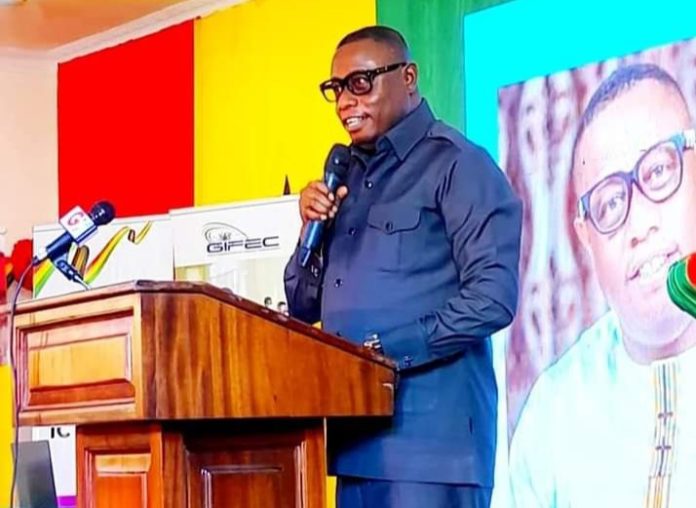 The Savannah Regional Minister Mr Saeed Muhazu Jibril has bemoaned the high rate of substance abuse by the youth in Damongo township.
According to him, the town will soon witness an influx of mentally derailed persons on the streets of the Regional capital if measures are not put in place to curb the menace.
Speaking on Damongo based Kasha FM on Wednesday 17th July, 2023, Mr Saeed indicated that many of the youth of school going age can be found at the various "Ghetto" joints either smoking or sleeping after receiving doses of tramadol and other dangerous substances injected into their body systems.
The Savannah Regional Minister mentioned that, medicines meant for children such as teedar and paracetamol syrups are consumed at higher volumes including super glue and cold patch solutions among what is consumed by this youth just to get 'high'.
He disclosed however that, the security in the capital are doing very well to curb the situation.
The Savannah Regional Minister said all the popular sales points and "Ghettos" have been raided in a special swoop which saw some arrests with one of the sales guys still in remands awaiting prosecution.
He said the course of the alarming rate of the abuse especially among the youth can be traced to the high unemployment among the youth, the frustration of highly qualified students not having access for further education and the general economic situation in the country.
Mr Saeed Muhazu Jibril said Marijuana has been identified as the major drug of abuse among the youth in Ghana. The age of incidence of abuse of marijuana is relatively low, 10 -12 years and experimentation has been found to be the main reason for the start of the abuse.
Source: nkilgifmonline.com