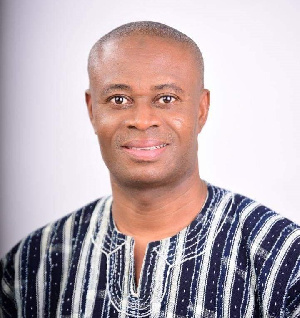 Alhaji Yusif Sulemana, the Member of Parliament for Bole/Bamboi Constituency, has been elected as the Vice Chairman of the Muslim Caucus.
Traditionally, the norm has been for the majority group to nominate the Chairperson of the caucus, while the minority group nominates the Vice Chairman.
Alhaji Yusif Sulemana's esteemed colleague, Hon Faruk Aliu Mahama, holds the position of Chairman of the Muslim Caucus.
With their combined leadership and commitment to the betterment of their constituents and the nation, the Muslim Caucus is set to play a more prominent role in addressing the concerns and aspirations of the Muslim community in parliament.
Upon his election, Alhaji Yusif Sulemana expressed gratitude to his fellow parliamentarians for entrusting him with this responsibility.
He emphasized that he would work diligently alongside Faruk Aliu Mahama and the entire caucus to advance the interests of the Muslim community, while also contributing to the development and progress of Ghana as a whole.
The Muslim Caucus is now poised to be a stronger advocate for the welfare of the Muslim population and to foster unity among all Ghanaians.
Their dedication to inclusive governance and collaborative decision-making sets a positive example for the entire Parliament, reflecting the values of a diverse and harmonious nation.
As Alhaji Yusif Sulemana assumes his role as Vice Chairman, Ghanaians are hopeful that his leadership will bring about positive change and greater representation for the Muslim community in the country's legislative affairs.
Source: nkilgifmonline.com