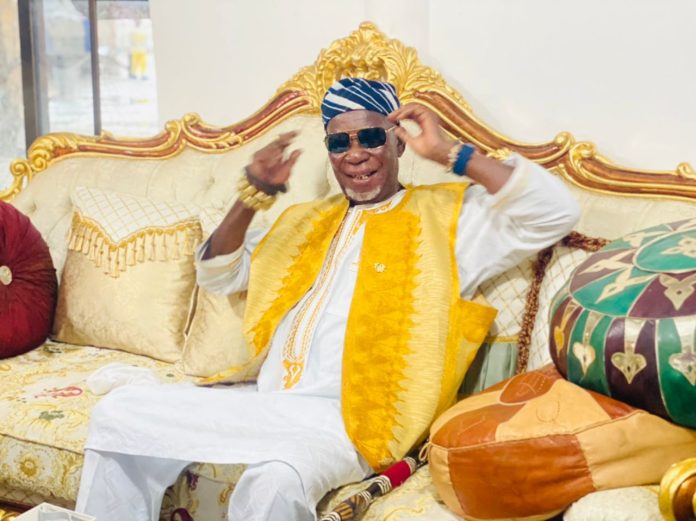 The Paramount Chief of the Buipe traditional area and the Vice President of the Savannah Regional House of Chiefs Buipewura Abdulai Jinapor (II) has said that the era of gun is gone, the era of spear is gone adding "my brothers we now use brains".
Buipewura emphasized on the need for negotiation and dialogue since that is the best way of promoting peace and development in Gonjaland adding that the Savannah Region is still underdeveloped and lacking behind out of the six newly created regions in the country.
The Buipewura made these comments whilst addressing the press after he arrived home from the United States.
Buipewura who was given a rousing welcome into Buipe by residents of his traditional area on Saturday 3rd June 2023 in an address stated that there can never be development if there is no peace and therefore called on the people of the Savannah Region to embrace peace for the growth of the region.
Buipewura disclosed that he also wooed some investors who are expected to be in the the Savannah Region Ghana, anytime soon.
The investors according to the Buipewura are very much interested to go into the areas of Agriculture, Education, Real Estate Development etc.
According to him, some of them have already expressed interest and are mobilizing resources to come and support our infant region most especially the Buipe traditional area.
On Education in the region,he disclosed that whilst in the United States of America, a proposal was submitted and accepted by some investors for the support of some five Senior High schools in area of infrastructure among others in the region.
He mentioned the Buipe, Damongo, Ndewura Jakpa, Salaga and Bole Senior High Schools as the beneficiary schools that will see a facelift soon adding that
his trip is going to bring a lot of change in our communities no matter how slow it might be, since it involves a lot of data collection.
He used the occasion to thank his revered chiefs, imams, the youth and the entire people living in the region for their support and prayers at the time he was out of town.
Source: nkilgifmonline.com