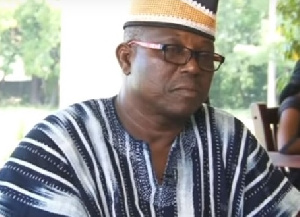 Captain Dennis Mahama Adam (Rtd) who is the father of the late Major Maxwell Mahama has been nominated as Chief of Gbampe, a community in the Bole Traditional Area of Gonja.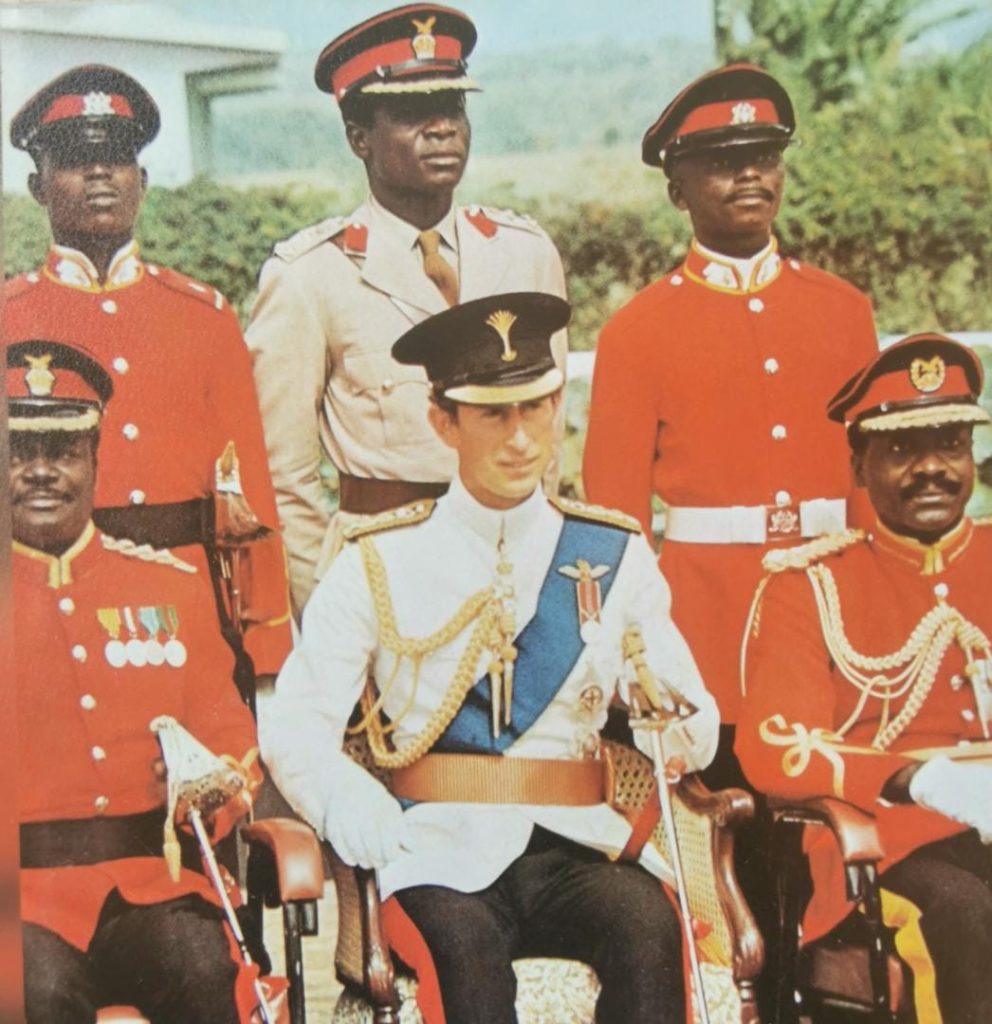 Profile of New Gbampewura of Bole Traditional Area
Captain Dennis Mahama Adam (Rtd) was born in Bole on 1st September 1954.
He attended the Bole L/A Primary School (now KURABASO school) from 1960 to 1966.
He continued from Damongo Middle Day Form One to Form two. He wrote the Common Entrance Exam in Form two and moved to Bole Middle Boarding School.
When the results were released he gained admission to the then Government Secondary School, Tamale (now Tamasco) in September 1968 and successfully completed both the O and A levels in 1973 and 1975 respectively.
In October 1975, he gained entry into the Ghana Military Academy as part of the Regular Infantry Officers Course Intake 18. Upon the successful completion of the course, he was commissioned Second Lieutenant on 24th March 1977.
The reviewing Officer of their graduation parade was then Prince of Wales, now King Charles of the UK.
Captain Dennis Mahama Adam (Rtd) was initially posted to the Second Battalion of Infantry in Takoradi.
During his brief but illustrious service in the Ghana Armed Forces, he served in various units including the erstwhile Border Guards ending at the Third Battalion of Infantry, Sunyani.
He rose through to substantive Captain, the rank at which he was "Honourably Released " in July 1985.
Captain Dennis Mahama Adam (Rtd) also served in UN peacekeeping operations in 1982.
Upon his leaving the service, he settled back home in Bole.
It was a few months later that he got his first born, late Major Maxwell Mahama.
In 1986, he got employed with the African Timber and Plywood, Samreboi as a Security Officer. Four years later, he got employment in Cocoa Processing Company as a Principal security officer. A year later, he moved to the Volta River Authority as a Principal Security Officer in Akosombo.
He rose to acting Head of security in 1999 until 2006 when he was made substantive Head of Security of the newly created Ghana Grid company, Tema.
He retired from the company in 2014 upon attaining the retirement age.
While in VRA and GRIDCO, he attended several career security courses, including the International Security Management course in UK.
Captain Dennis Mahama Adam (Rtd) is currently the proprietor and Managing Director of a private security company based in Tema.
Source: nkilgifmonline.com