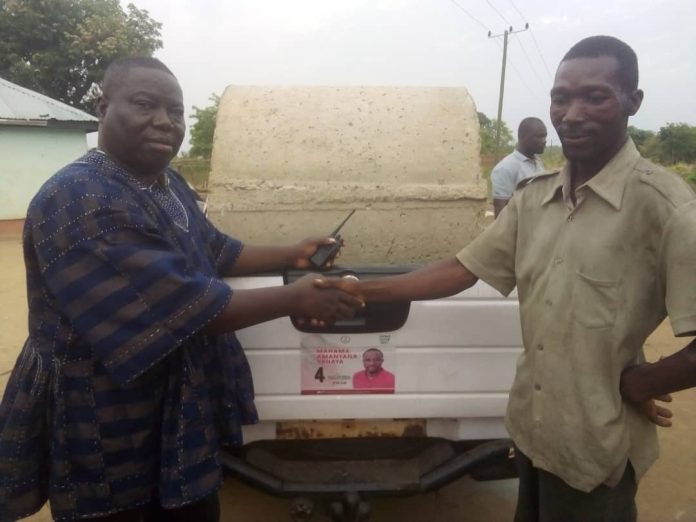 Mr Mahama Amantana Yahaya popularly known as "MAY" who is an aspirant seeking to contest for the position of a Member of Parliament (MP) for the Bole-Bamboi Constituency on the ticket of the National Democratic Congress (NDC) has donated a durable culvert and 10 bags of cement to the people of Gbampe a community in the Bole District of Savannah Region to support in the construction of a bridge in the community to sustain access to easy movement.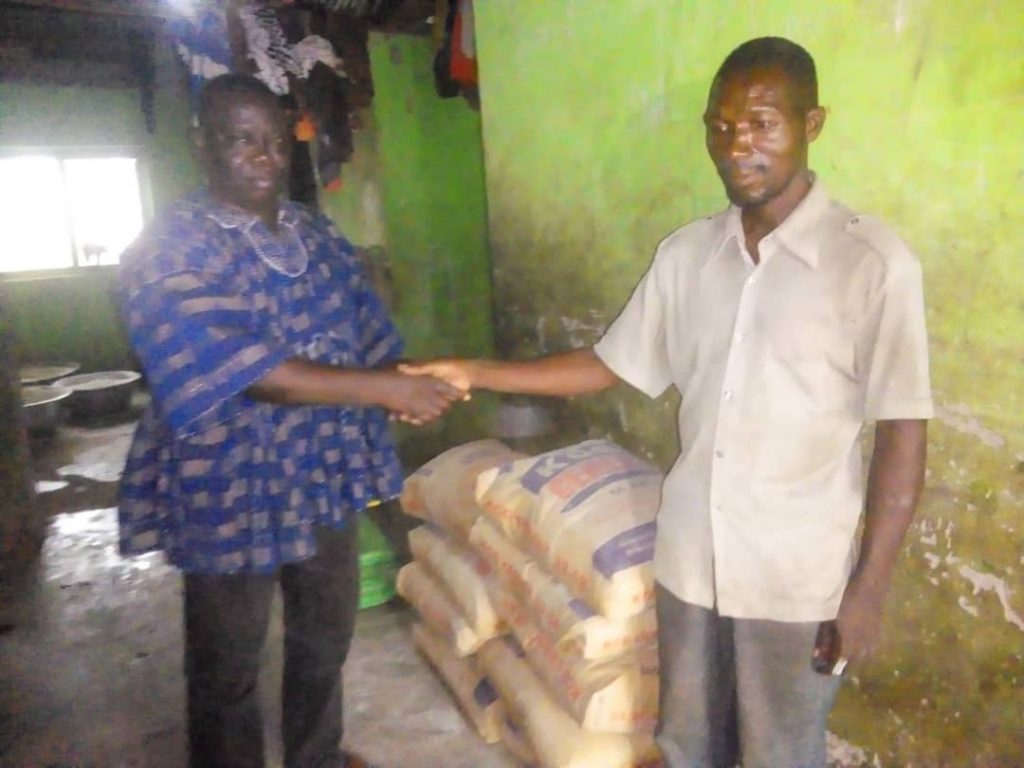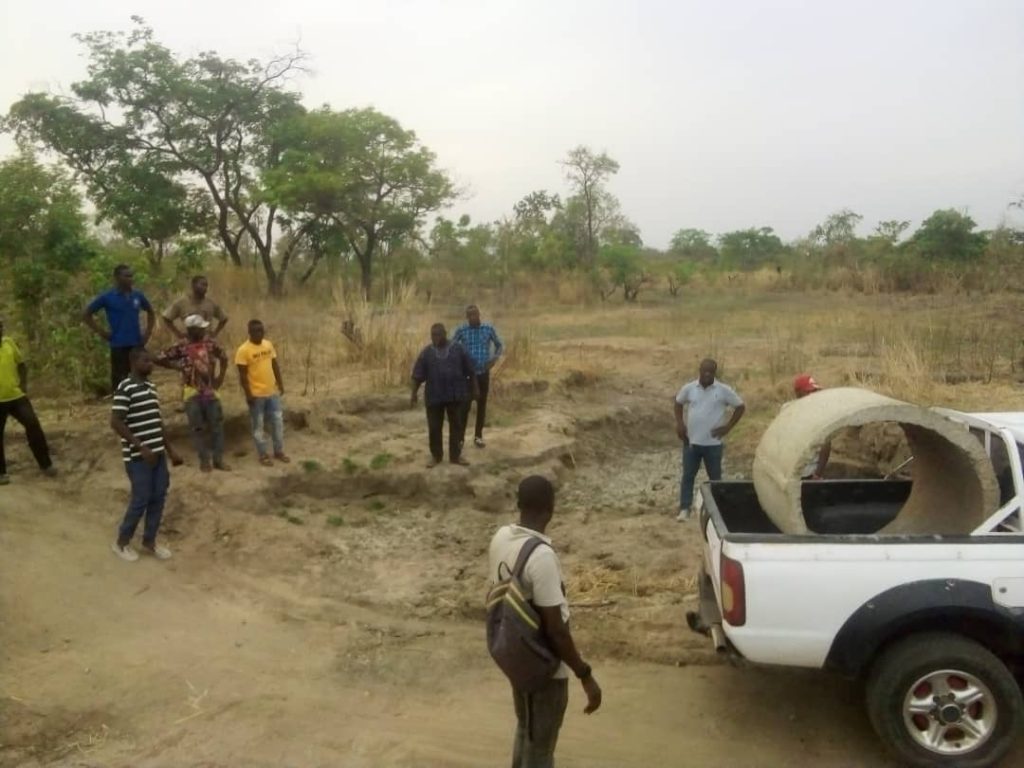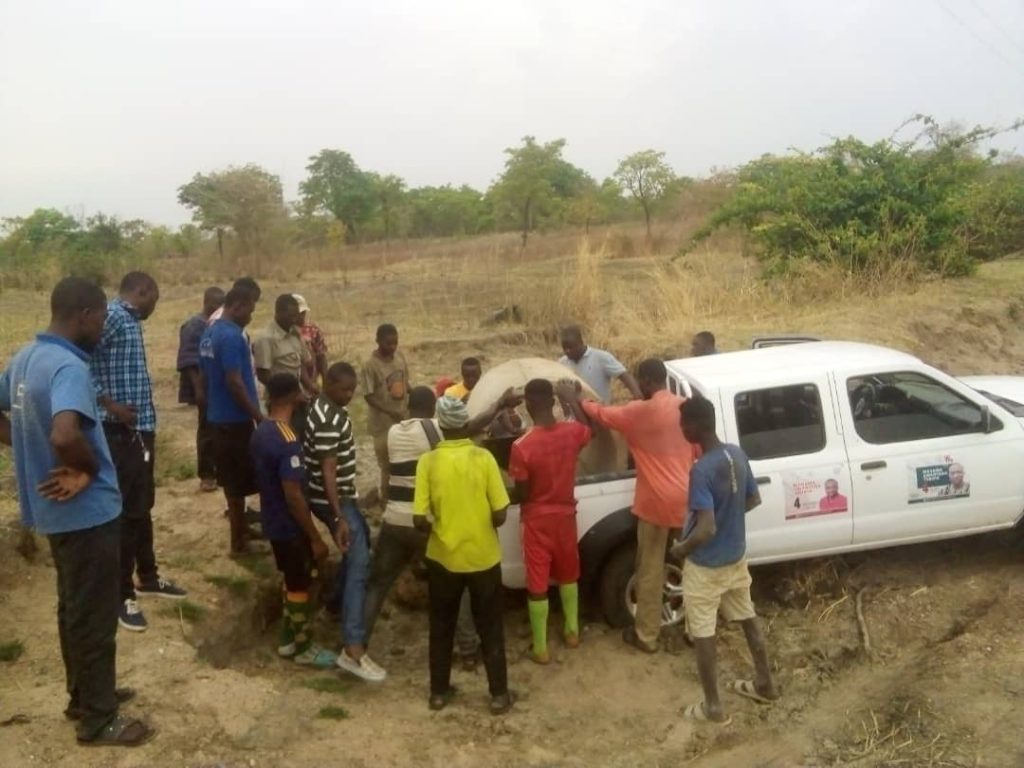 Speaking to Bole based Nkilgi fm, the Campaign Manager for Mr. Mahama Amantana Yahaya aka "MAY", Mr. Salifu Amadu popularly known as Oluwinter, said the people of Gbampe asked for the support Mr Amantana to aid them construct a bridge which links them to the Gbogda, community, all in the Bole-Bamboi Constituency.
According to Mr Salifu Amadu aka Oluwinter, the team went to Gbampe for a program and it was realized that, the road was unmotorable with patches of huge holes which needs immediate attention because it becomes worse in the rainy season.
He said; "when we got to the Gbampe community, we talked to the people about the challenges of the road and they told us that, it this has always been the state of the road and they themselves are trying their best to contribute their little to help construct the bridge."
Mr Salifu Amadu aka Oluwinter said after hearing from the people, he then forwarded the information to Mr. Mahama Amantana Yahaya and without wasting time, he organized some funds to be used for the procurement of the culvert and the bags of cement.
He added that, the people of Gbampe told them they suffer a lot to cross to Gbagda when it rains.
The NDC Chairman for Gbampe branch Mr. Dorsitey Jobotey thanked Mr. Mahama Amantana Yahaya for the gesture.
He said if not for the intervention of Mr. Mahama Amantana Yahaya, they wouldn't know what to do when it starts raining.
The people of the community were very excited in seeing that one of their top most priorities in the community is getting resolved.
Meanwhile Mr. Mahama Amantana Yahaya on 3rd January, 2023. donated a bag of rice, cooking oil, drinking water, canned fish and assorted drinks to the 11 Brifor communities that gathered in the Gbampe community for gala football matches.
Source: nkilgifmonline.com