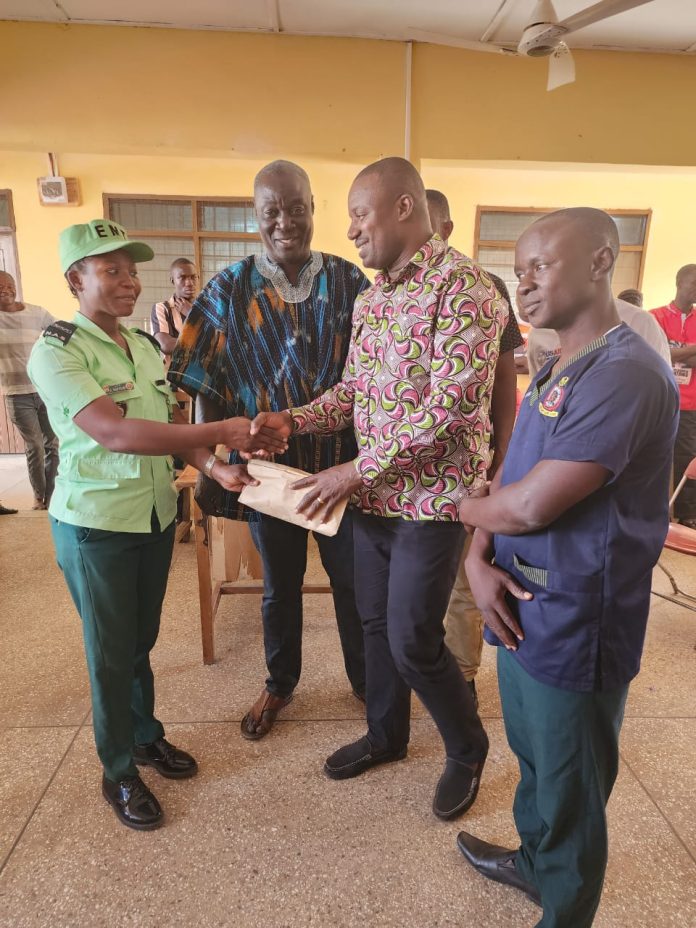 The Member of Parliament (MP) for the Yapei-Kusawgu Hon. John Abdulai Jinapor has donated an amount of Gh¢20,000 for the repair of a broken down National Ambulance of the Central Gonja District of Savannah Region on Wednesday, 28th December, 2022.
Speaking at the National Ambulance office in Buipe John Jinapor said he had the information that the ambulance has been broke down for six months and the couldn't maintain it.
He added that he asked them the amount that can maintain the ambulance and they said Gh¢15,000 and thank God he has been able to get about Gh¢20,000 for the maintenance of the ambulance.
The Yapei-Kusawgu MP told the Buipe staff of the National Ambulance Service that the money is not from District Assembly and not also from government but his own pocket money to support in maintaining the ambulance.
He said health is wealth hence it is important for the ambulance to be maintained for the people of the Constituency.
The MP promised the people that anytime there is support from anywhere, he will make sure the will come to the aid of the people to relieve them.
He made the donation following persistent appeals from the Central Gonja Ambulance Service that the only ambulance serving the entire district has been down for close to six months, rendering it unserviceable.
Hon Jinapor added that the people of the Central Gonja District are dear to his heart and he is always ready to fund and support anything that will bring some relieve to the people
The Yapei-Kusawgu MP also visited Lingbinkura and Dagomba line, where he inspected two water projects undertaken by him.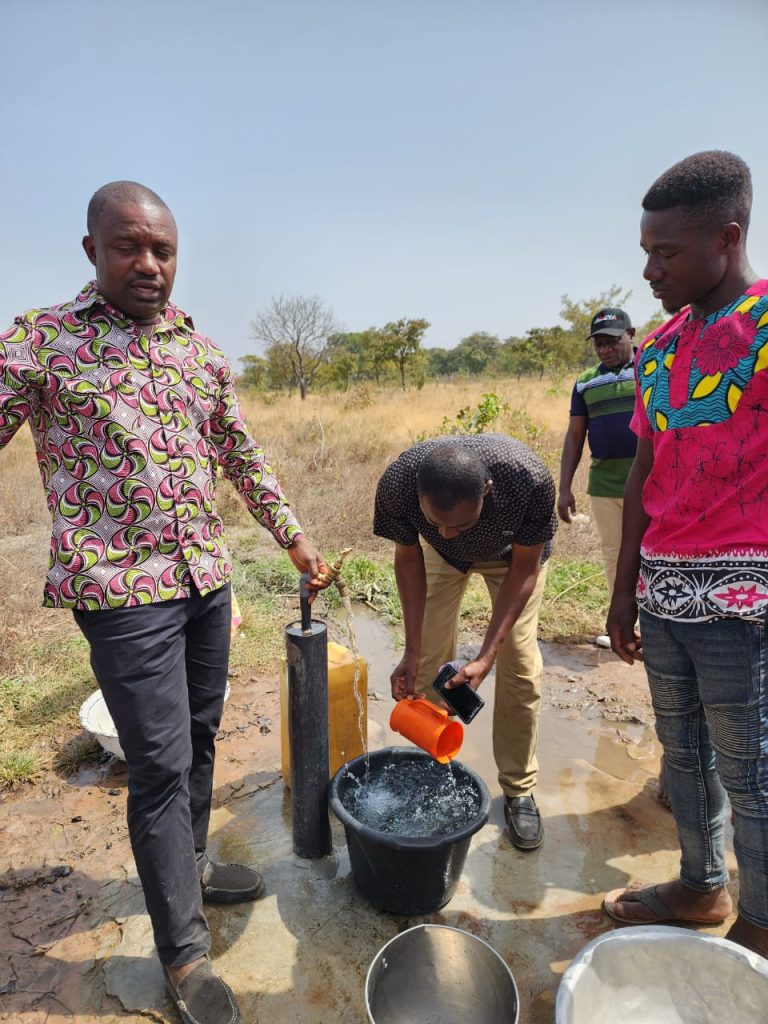 From there the MP visited the Mankpang Town to inspect the completion of the only health centre, which was completely renovated by the him.
He has also promised to provide a dam for the Butei community also in the Yapei-Kusawgu.
The Yapei-Kusawgu MP said he has donated a motorbike to the Mpaha police which will be presented by the NDC Chairman for Yapei-Kusawgu constituency the next day because the police complained of armed robbers worrying users of that strech of road.
He urged all to be patient and pray for the National Democratic Party (NDC) to come to power because when you are in opposition, you can't go to the presidency for any project to develop or benefit your people.
He said the Buipe market is another prime concern to him because Buipe is very big and should have two markets which should be the weekly market and the everyday market and roughly by next week they should start the construction of that because.
The Yapei-Kusawgu MP said he donated some canopies to the John and John ladies for rentals.
Source: nkilgifmonline.com