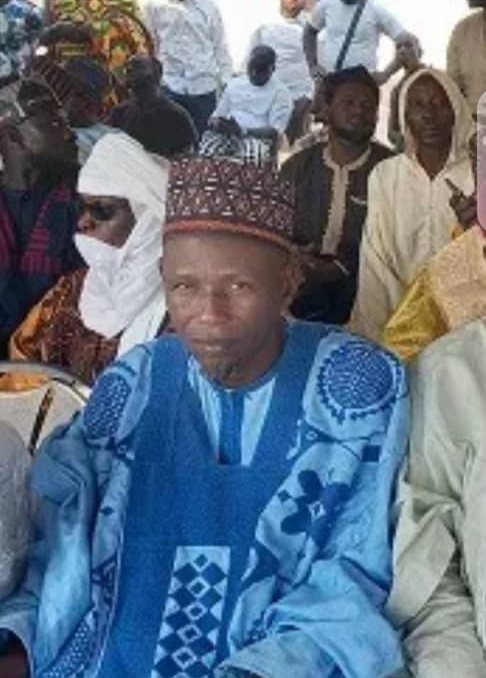 Alhaji Ahmed Bargujor who is the Bargu Fulani Chief and based at Maluwe in the Bole Traditional Area of the Savannah Region has said that he is not the Chief of Maluwe as reported by the media wen he and other Fulani visited the King of Ashantis Otumfuo Osei Tutu last week Sunday 25th December, 2022.
Alhaji said the Chief of Maluwe is a Gonja under the Bole Traditional Area where Fulanis are settlers.
The media reported that "the Chief of Maluwe in the Savanna region, Alhaji Ali Baregujor paid homage to Asantehene Otumfuo Osei Tutu II at the Manhyia Palace in Kumasi last Sunday".
The media (Otec Fm) further reported on their website that, "the homage, according to Alhaji Ali Baregujor, was to join the Ashantis to celebrate the Akwasidae Festival and to seek the blessings from the Ashanti King".
According to the media reports Alhaji Ali Baregujor, expressed his gratitude to the Asantehene for showing fatherly love to them (Fulanis) and he on behalf of the Fulanis in the country, promised to be law abiding and ready to contribute their quota to the development of Ashanti and Ghana.
The report said Alhaji Ali Baregujor used the opportunity to also advise his fellow tribesmen to report to their leaders or any security agencies any challenges they may encounter in the areas, to enhance co-existence among them and indigenes.
But a worried Alhaji Ali Baregujor in an interview the morning show of Bole based Nkilgi Fm on Thursday 29th December, 2022 said he did not even speak when they went to Asantehene's Palace and so find it difficult to understand why the media quoted him as having said what he never said.
It would be recalled that the Bargu Fulani Community in Ghana enskined Chief Alhaji Ahmed Bargujor as their Chief for Ghana with the enskinment graced by Mrs Samira Bawumia at Maluwe in the Bole District on Friday 4th September 2020.
At the ceremony
Mrs Samira Bawumia said;
"I'm here to witness the enskinment of our new Fulani Chief Alhaji Ali. I wish him well I wish him to lead peacefully, mercifully and graciously and he has our unflinching support and I call on all of us to be law abiding citizens and to conduct ourselves as productive Ghanaians and continue to do as we have been doing over the years".
The Secomd lady of Ghana further said; "I'm proud to be one of you, I'm proud to represent you and I'm even more proud to work for you".
Source: nkilgifmonline.com