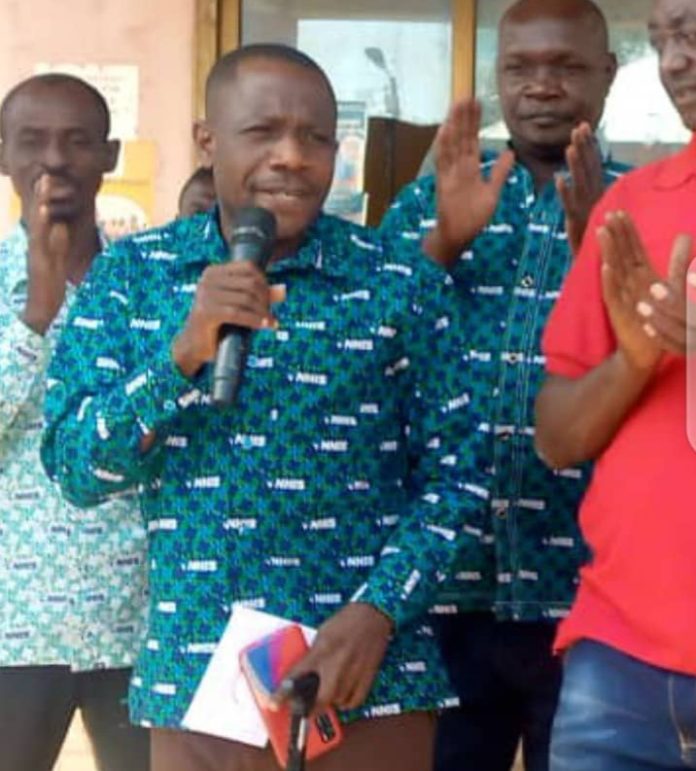 The National Health Insurance scheme (NHIS) Manager for the Sawla-Tuna-Kalba District, Mr Gbaran Gbolo has said that the NHIS is 19 years old and to excite their clients they have developed innovative ways to make the scheme closer to the general public as they celebrate the Schems Annual Week celebrations.
Speaking to Bole based Nkilgi Fm Mr Gbaran at the launch of the week celebrations Mr Gbaran said; "this is done through aggressive digitization of the NHIS operations and such digitization drives include mobile renewal through *929# when one can at the comfort of his home renew his NHIS card without coming to our office".
He added; "another new innovation added recently is the NHIS app, where you can renew your card yourself, register someone or yourself through the App without comimg to the office with a Ghana card"; adding "this new app is to save people from queuing in the offices and to do so or register themselves from the comfort of their homes".
The Sawla-Tuna-Kalba NHIS Manager disclosed that the new NHIS app will let clients have the benefit of viewing the NHIS medicine list because sometimes clients go to hospital and they tell them some particular medicines are not covered.
Gbaran Gbolo said "so to make these new innovations and to sensitize the public we the Scheme in Sawla are embarking on an education drive where we will do a clean up campaign, do a float and educate people on these policies that are I have just mentioned".
He concluded by stating; "In short urge all Ghanaians including the people of the Sawla-Tuna-Kalba to sign up into the NHIS for these exciting packages..we do acknowledge that there may be some challenges with the NHIS but I can still bet you that it is far better than not having NHIS cards".
Source: nkilgifmonline.com