The Member of Parliament (MP) for the Bole-Bamboi Constituency Hon. Alhaji Yussif Sulemana has donated 100 pieces of street lamps to Assemblymen of the Bole district.
Speaking to Bole based Nkilgi Fm on 28th November, 2022, Alhaji Yussif Sulemana said one of the reasons why criminal activities in the Bole district is that the place is not well illuminated and hence provision of light at vantage places, will help reduce criminal activities and insecurity in which the people of Bole see this days.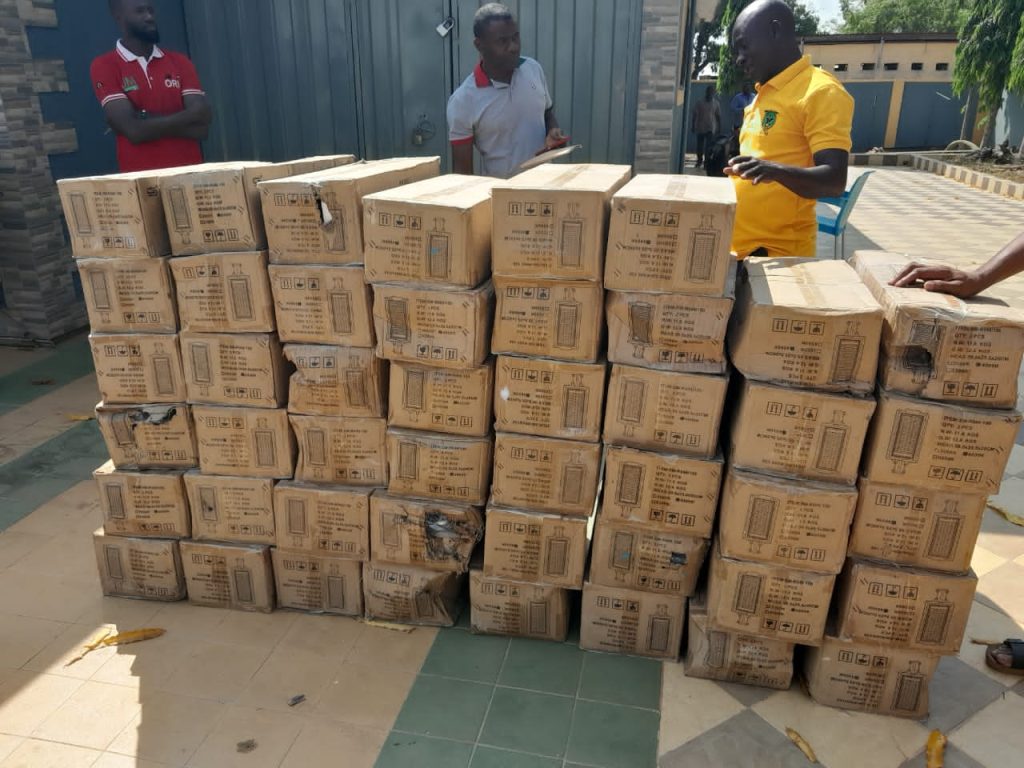 The MP added; "you will all agree with me that some of the reasons some criminal activities taken place because places are not well illuminated and so the provision of light at vantage places will help reduce criminal activities and help reduce the insecurity in Bole".
Alhaji Yussif Sulemana added that some months ago, Bole recorded many unpleasant situations in which people were murdered and some buried halfway.
He said not quiet long one hardworking ambulance staff was killed by some unknown people and he visited the place and realised that the lightening system there was very poor and he decided the should provide the street lamps to the Assembly menand they will identify the vantage places and install them.
The Bole MP said with the 100 street lamps provided, he knows very well it will reduce the criminal activities in town.
The Presiding member of the Bole District Assembly Hon. Jamani Bakari on behalf of the Assembly members who are beneficiaries of the donation, thanked the the Bole MP for the kind gesture.
Hon. Jamani Bakari said this is not the first time some of the Assembly members received donations from Alhaji Yusif Sulemana.
The Presiding member said he once received some of the street lamps to be installed in his electoral area.
He said this should not be the end though Assembly members have been receiving a lot of the donations.
Hon Jamani said as Assembly members they are always ready to work for the people of their communities and always ready to ask for more their communities.
Source: nkilgifmonline.com