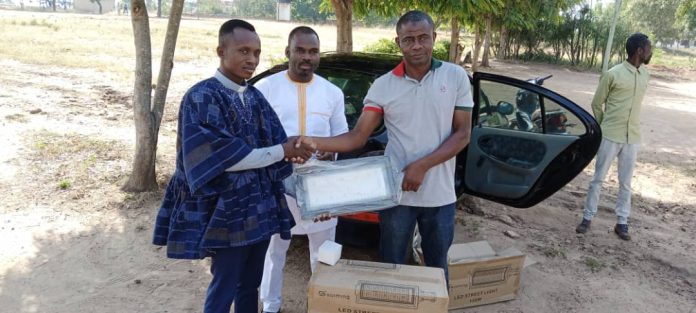 The Assemblyman for the Yelwa Electoral area in Bole town Hon. Adams Dramani Deen has donated 12 street lamps worth GH¢3,600 to 6 schools in his area.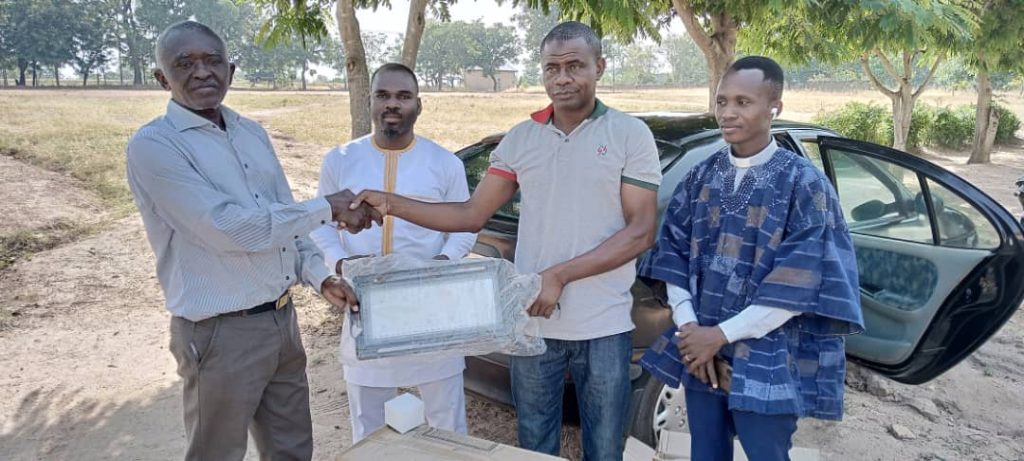 Speaking to Bole based Nkilgi Fm on 22nd November, 2022, Hon Adams Dramani Deen said he it was the good people of the Yelwa electoral Area that elected him to represent them in the Bole District Assembly.
He added that as required by any Assembly member, it is their duty to also see to it that their electoral areas has gotten the needed development.
Hon. Adams Dramani Deen also mentioned that of late, everybody is aware of the security situation in the Bole District and explaining that Bole has recorded strange deaths and activities.
Hon Deen said he had a meeting with his unit committee members and some electoral area members, it was realised some criminals take advantage darkness of to engage in their nefarious acts.
He added that he personally from his pocket has been able to purchase the 12 streets lamps to help brighten schools in his electoral area as a first step.
Hon. Adams Dramani Deen said they donated 4 street lamps to the St Kizitos Vocational and Technical School (Kivotech), 3 to Bole St Kizito's 'B' Junior High school (JHS) , 2 to Bole Presby School and 2 to Bole St Kizitos Primary 'A' school to install at vantage points in the schools to brighten the area.
Speaking on behalf of the schools in the Yelwa Electoral area, the proprietor of the St Kizitos Vocational and Technical School (Kivotech), Most Rev. Br. Anacletus Tinper thanked the Assemblyman for Yelwa electoral area for the kind gestur..
He said they earlier met on Sunday and the Assemblyman was touched after they explained some security issues to him and he mentioned that he will do something about it.
Most Rev. Br. Anacletus Tinper explained that, a student of the school some months ago went to free himself and was nearly kidnapped.
He said they are grateful for the gesture from the Assembly and God will replenish whatever he has spent to help brighten the school in order to solve some security challenges.
Source: nkilgifmonline.com