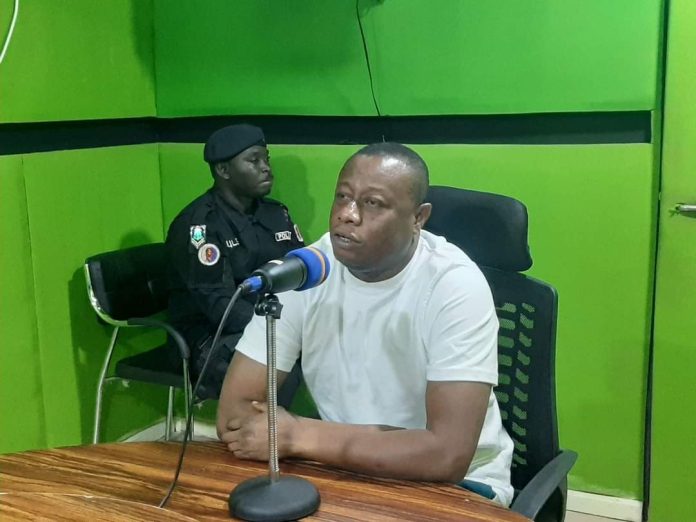 The Savannah Regional Minister Mr Saeed Muhazu Jibril has said that even if the National Democratic Congress (NDC) brings former President John Dramani Mahama to contest the Damongo seat in the Savannah Region he will be beaten.
Speaking on Damongo based Kasha Fm monitored by nkilgifmonline.com, the Savannah Regional Minister who was reacting to whether NDC's agenda to sweep all seven constituencies in the Savannah, asked; "How possible is that NDC can win the Damongo seat….is it about personality or resources".
He said Nobody can beat Abu Jinapor in Damongo stating; "NDC has the right to dream of winning the Damongo seat".
He also sarcastically retorted; "NDC should tell John Dramani Mahama to leave his Presidential ambition and come and contest the Damongo seat, he will be beaten by Abu Jinapor".
The Minister said the New Patriotic Party (NPP) will do everything possible to maintain all the three seats and win additional two seats.
He said the NPP will win the Salaga South seat and add one from the Western part of Savannah Region which he would not reveal.
He said every politician has the right to dream and that is exactly what the NDC speakers at the recent regional elections exhibited.
He also said it is laughable to hear them talk about winning the Damongo seat since there is no personality in the NDC front capable of beating Samuel Abu Jinapor.
He said it is a big concern for the NDC in the region losing the seats because former President Mahama hails from the Savannah Region.
He questioned where the leadership of the NDC was when those seats were lost?
He said the NDC leadership knows nothing about politics and advised the party to get better candidates to match the NPP candidates.
He also mentioned that the NDC will never understand why the NPP will continue to beat them because politics has nothing to do with last minute rounds.
The Minister further mentioned that resources counts in winning elections unlike in the olden in which the former member of parliament for Damongo Hon. Sammy B. Wusah won simply because he squats to greet people.
Source: nkilgifmonline.com