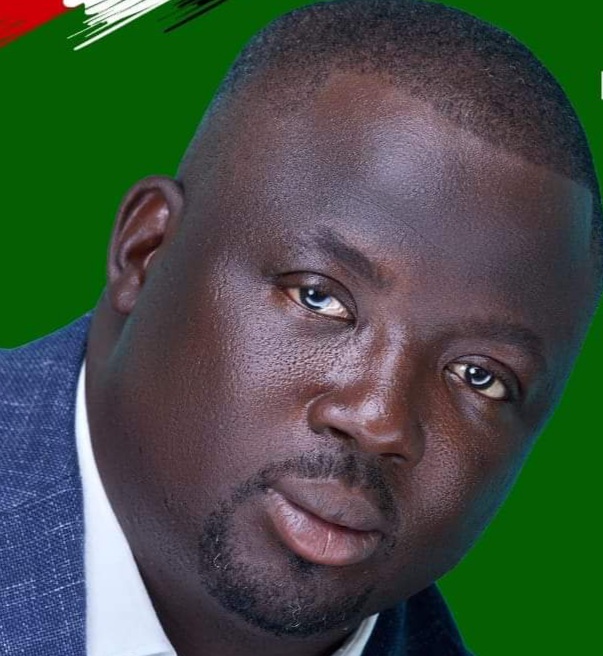 A former Volta region deputy Secretary of the National Democratic Congress (NDC), Mr. Mustapha Gbande, aspiring to contest for the position of National Deputy General
Secretary of the party has admonished member's of the party to henceforth employ radicalism in their endeavour to win the 2024 elections.
Mustapha Gbande made these comments on Bole based Nkilgi Fm on Wednesday 9th November, 2022, after interacting with delegates from the Bole-Bamboi Constituency of the Savannah Region.
Mr Mustapha Gbande said, it is high time the NDC marks out it's consented grand plan to tackle and match the governing New Patriotic Party (NPP) ahead of the 2024 elections.
According to him, the calm nature of the NDC has always been their bane and weak point which NPP uses to intimidate them during elections especially at the polling centers.
Mr. Mustapha Gbande who is a Security Analyst said, the NDC must employ some
level of radicalism and aggression to counter the NPP and he is ever ready to put the agenda into motion if given the nod.
He said, his plan for the NDC when voted to be the deputy Secretary of the party will be to introduce a regime of rigorous security training as well as make sure that loyal polling agents of the party represent them at the various polling centers.
He indicated that in the last general elections the NPP used aggressive strategies and violence to steal nine Constituency results to their favour even though all indications showed that the NDC won in those constituencies.
Mustapha Gbande added that, alertness and timely response to the intimidation of the NPP will be inculcated in all party executives whiles putting in place strategic security system to curb the proponents of the NPP from infiltrating the camp of the NDC to gather information which might compromise their activities.
He said the NDC has a background in radicalization and can match the NPP in any move they make and he will make sure to improve upon the security of the party at all levels because of his strong experience and background in security.
Mustapha Gbande added, the party NDC is a social democratic party hence will never opt for a coup but will always defend the rights of Ghanaians.
He therefore appealed to the delegates of the NDC to give him their
mandate to put in place the necessary strategies to put the NDC on the pedestal to win massively come elections in 2024, by voting for him as the next deputy General
Secretary of the NDC.
Source: nkilgifmonline.com