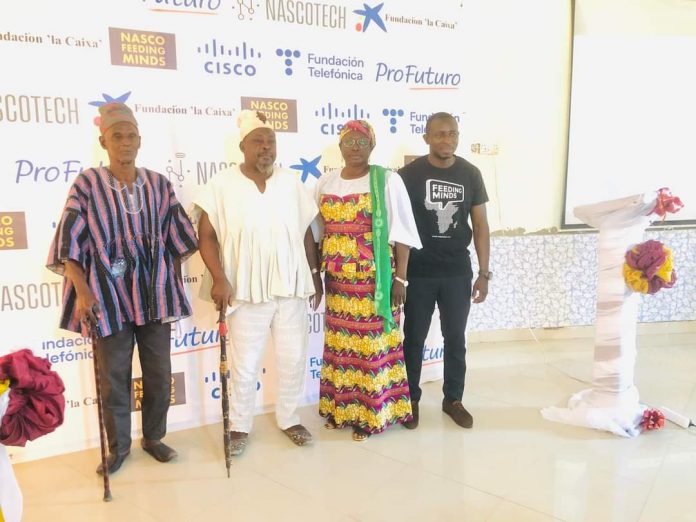 The Chief Executive Officer (CEO) of Nasco Feeding Minds Mr Seidu Nuhu Banasco has launched a new software program call "Profuturo" in the Sawla-Tuna-Kalba district of Savannah Region.
Seidu Nuhu Banasco who was the Parliamentary candidate for the New Patriotic Party (NPP) in the 2020 elections said at the launch that his NGO started with less ICT Centers in sawla township but now have up to 14 ICT Centers of which 12 are within the Sawla-Tuna-Kalba District and 2 others at Techiman in the Bono East Region.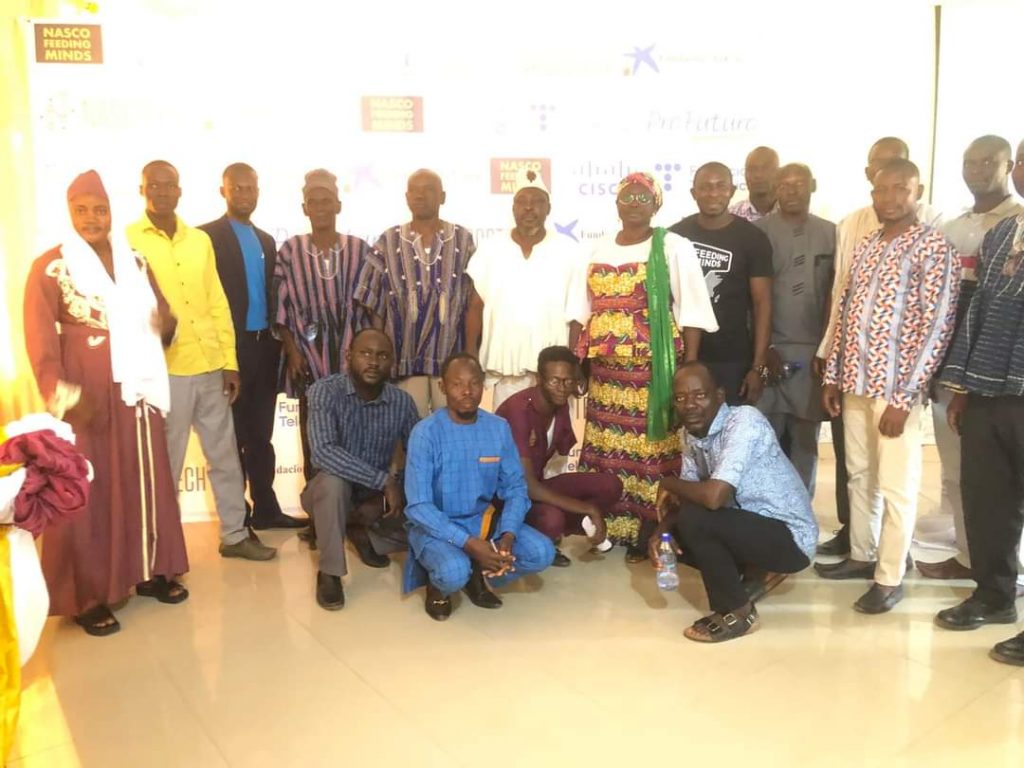 Mr Banasco added that the software is mainly to help all students learn all kind of subjects on this "Profuturo" and is been made very simply for students to use. He said as a result of this program they have been able to employ 6 persons who are going through a special training to also come and serve as supervisor's or coaches to also give training to the schools ICT teachers to also teacher their students and as a result each of them made supervisor or coaches were giving a laptop computer each to help them learn more to also come and train the students.
Mr Banasco said said Nasco Feeding Minds will not relax and will do everything possible within their powers to see to it that ICT takes over and impact Into the lives of young people as ICT is now a main tool in every sector.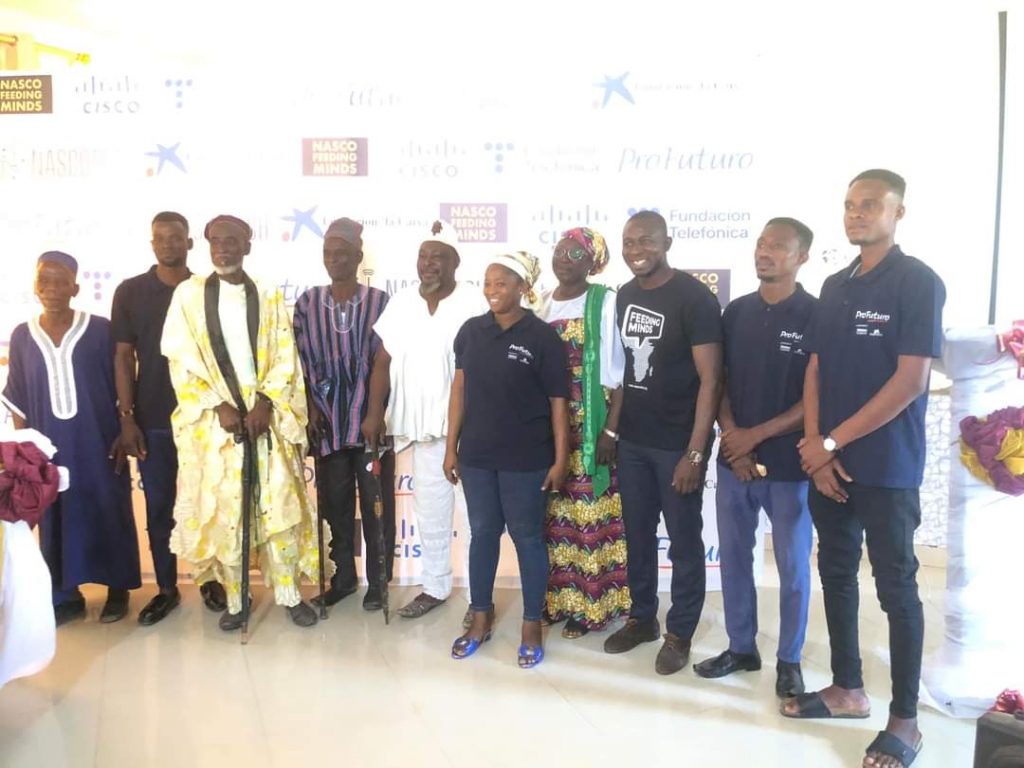 Mr Iddisah Albert Ewura who represented the Sawlawura assured Mr Seidu Nuhu Banasco that they are all times ready to support his good works and always ready to hear him anytime he calls on them as Chiefs and wish that he won't just stop here but put more efforts by changing more lives through his NGO and wished him well in all his activities and pray that God protect him as well
The Ghana Education Director for the Sawla-Tuna-Kalba District Madam Soale Abiba also added her voice thanking Mr Banasco for his good works in trying to change the lives of young children through the education sector.
She said they already know what the Nasco Feeding Minds has been doing for them in the education sector and that they should support this new program and assures him that any program they bring they will support it to bring out the best and to improve on the ICT learning in Sawla Tuna Kalba District and that they should adopt the new technologies of learning then she gave an example of how they had a chance to be flyed to Accra because a student was selected from the sawla district to represent in a reading festival in Accra.
In attendance at launch was the Sawla-Tuna-Kalba District Director of Education, a delegation from Sawlawura's Palace, headmasters of some selected schools and other stakeholders.
Source: nkilgifmonline.com