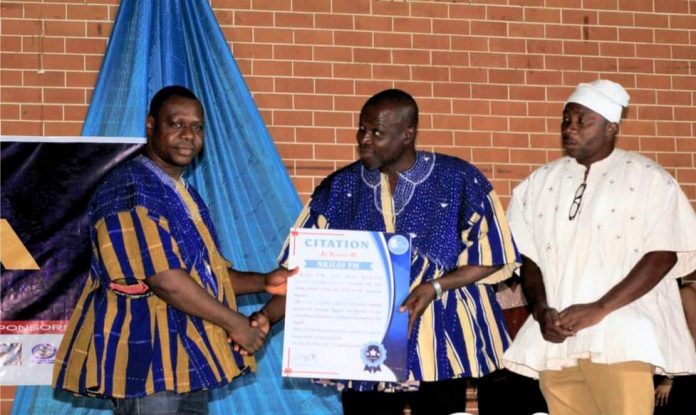 The Northern Region branch of the Ghana Journalist Association (GJA) has named the website of Nkilgi FM (www.nkilgifmonline.com) as the Best online portal in the Savannah Region for year 2021.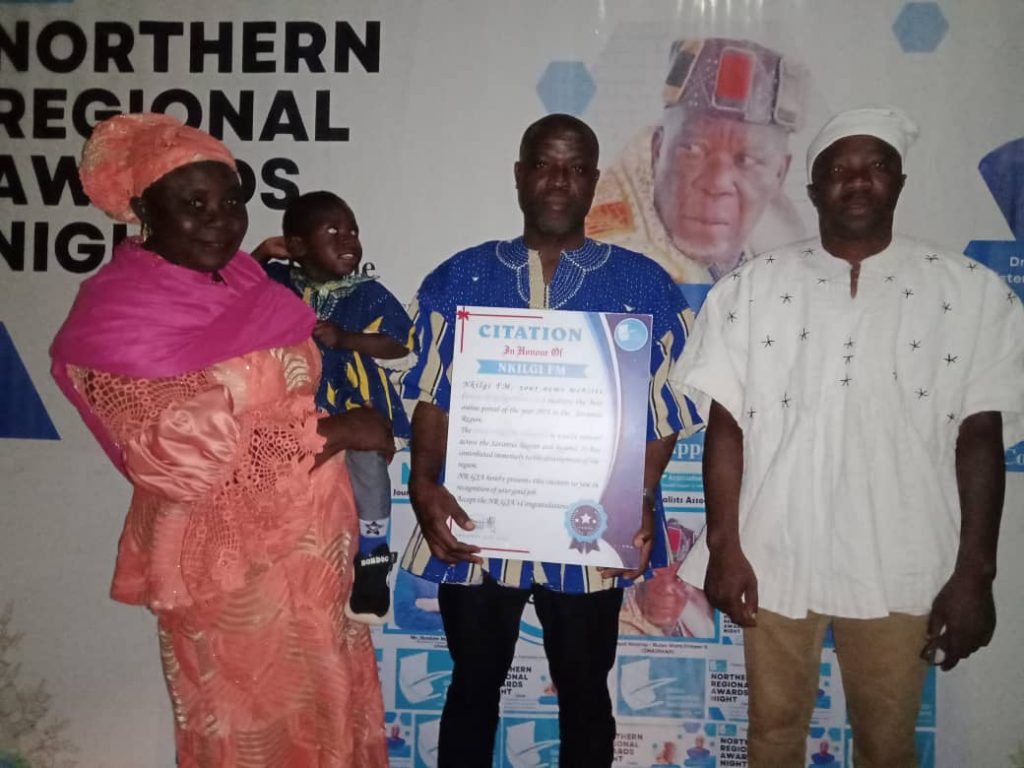 The Executive Director of Savana Signatures, Mr Stephen Agbenyo presented the award to Bole-based Nkilgi Fm.
The award was given at the 2nd Awards night of the Northern Region GJA held on Wednesday 2nd, October, 2022 at Tamale.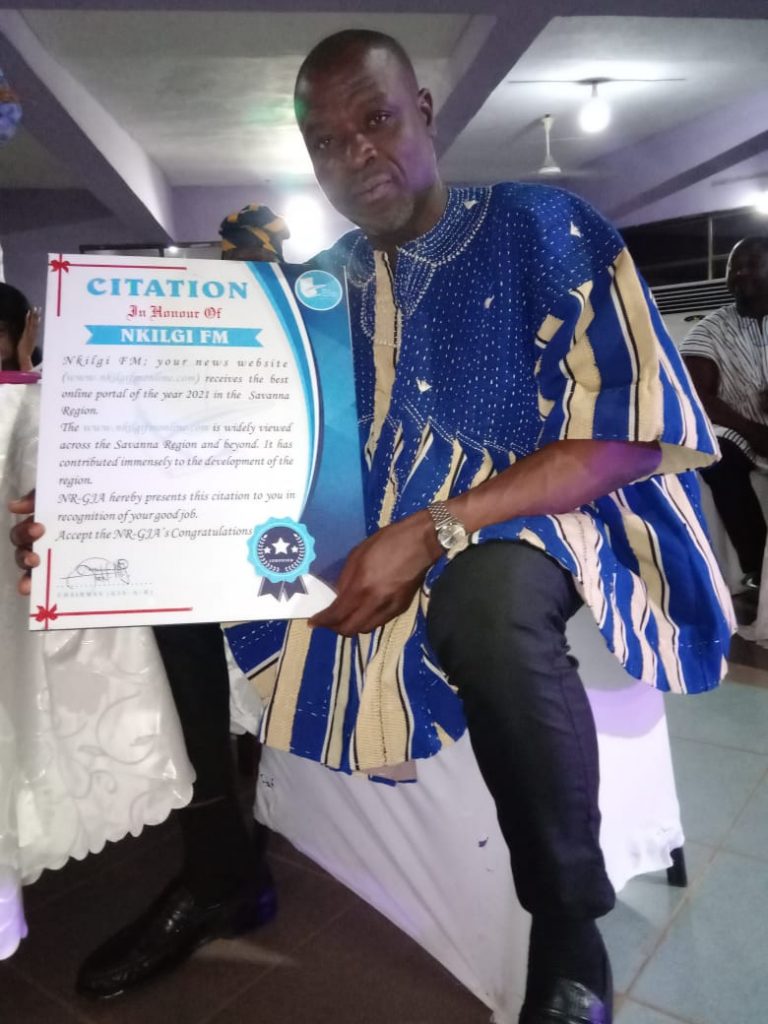 The Northern Region GJA Awards for Best Regional Radio Stations across the five Regions of the North seek to recognise outstanding achievements in the radio industry.
This year's awards night was organized under the theme: "Promoting Tourism and Culture to Creat Jobs: The Role of the Media" as part of efforts by the GJA leadership to promote high journalism standards in the Northern Region.
The citation for Nkilgi Fm Read:
CITATION IN HONOUR OF NKILGI FM
Nkilgi FM, your news website (nkilgifmonline.com) receives the bets online portal of the year 2021 in the Savannah Region.
The www.nkilgifmonline.com is widely viewed across the Savannah Region and beyond.
It has contributed immensely to the development of the region.
NR-GJA hereby presents this citatation to you in recognition of your good job.
Accept NR-GJA's Congratulations.
Signed
CHAIRMAN GJA- N/R).
Source: nkilgifmonline.com