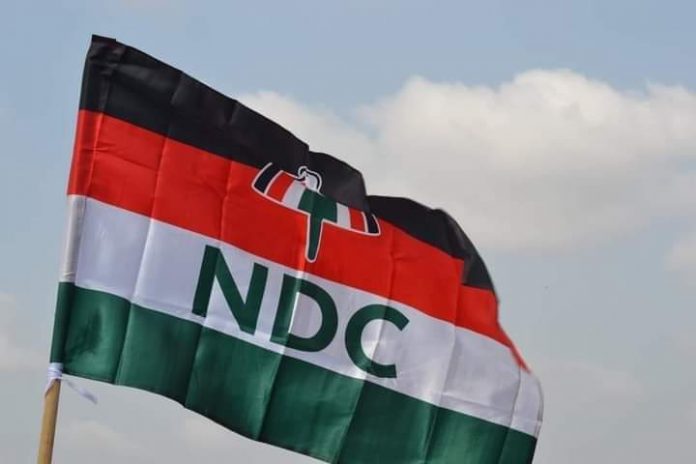 Days after the Constituency elections of the National Democratic Congress (NDC) have been finalized across Ghana, the Regional Elections are set to take place.
Opening of nominations for the Regional Elections took place on 6th and 7th October, 2022 with the filing of nominations taking place from 14th to 15th October, 2022.
Vetting of Aspirants took place on 16th and 17th October, 2022 with Appeals taking place on 18th and 19th October ,2022.
The Regional Youth and Women Conferences will take place on 11th November, 2022 with the Conference to elect Regional Executives taking place on 11th to 13th November, 2022.
Several names have popped Up, expressing interest in Regional Executive positions within the Savannah Region.
Below is the List of Aspirants for Savannah region:
_Chairman_
1. Alhaji Seidu Imoro

_Vice- Chairman_
1. Musah Fatawu
2. Alhaji Ibrahim Baba Zakaria
3. Alhaji Issahaku Jamani
4. Alhaji Fuseini Amoro
5. Alhaji Mohammed Amin Baba

_Secretary_
1. Sualisu Be-Awuribe Issifu
2. Abdul Nasser Adam Aforo

_Deputy Secretary_
1. Mahama Abu
2. Godsennor Viel
3. Emmanuel Safo Sadari
4. Bahie Amos

_Organiser_
1. Sorku Kassim Yahuza
2. Inusah Abdulai
_Deputy Organiser_
1. Alaja Muniru M

2. Iddi Seidu
3. Muntala Tawfique
4. Zakaria Braimah Ewura
_Treasurer_
1. Kassim Bakari Ali
_Deputy Treasurer_
1. Mohammed Siba
2. Hajia Salamatu S. Saaka
3  Mohammed Gazaire Abubakari

_Communications Officer_
1. Abdulai Abdul Jalilu
2. Issifu Seidu Kudus
_Deputy Communications Officer_
1. Haruna Muntala
2. Sulemana Wahidu
3. Abu Hassan Mahama
4. Bodai Gafaru
5. Yahaya Seidu

_Zongo Caucus Coordinator_
1. Ewuntomah Abdul-Mumuni
2. Mohammed Sulemana
_Youth Organiser_
1. Inusah Mahama
2. Seidu Osman
3. Yahaya Issahaku

_Deputy Youth Organiser_
1. Bawa Mubarik
2. Nuhu Mahama
3. Sabutey Kud-Ratu
4. Saaka Abdul Razak
5. Umar Abdul Hafiz
_Women Organiser_
1. Hajia Zanabu Awudu
2. Dawuni Zenabu
3. Bawa Afisha

_Deputy Women's Organiser_
1. Issah Abibata
2. Zakaria Nafisah
3. Mahama Asana
Source: nkilgifmonline.com