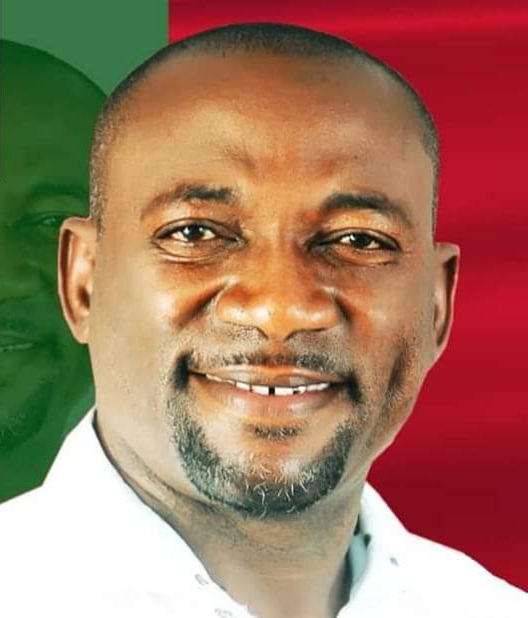 The Savannah Region Chairman of the National Democratic Congress (NDC) Alhaji Imoro Seidu has issued a disclaimer to a viral picture making rounds on social media platforms captioned "Vote Team Man Blessing for Savannah Region". He entreated the general public to ignore whatbis he said is mischievous and deliberate misinformation
The picture sighted Nkilgi FM shows a team of Aspirants who will be contesting for various positions in the upcoming NDC Savannah regional elections. In the picture the Aspirants have been assembled around Chairman Alhaji Imoro Seidu as his solid team to win the upcoming elections.
Chairman Alhaji Imoro Seidu popularly known as "Man blessing" has since urged the general public to treat the fake picture with the contempt it deserves.
He described whoever that the picture emanates from as wicked and pray God exposes the peson(s) behind it.
According to Chairman Alhaji Imoro Seidu, he has never in his wildest imagination thought of putting together a team around him to contest for positions and that the NDC party is open to every member who seeks to contest for any position.
He added that, as a Chairman he has no favourites and consider all members as equal.
Alhaji Imoro said it is sad that an unknown person will want to bring disunity among the rank and file of the party as well as Aspirants.
He therefore disassociated himself from what he terms "fake picture" and additionally cautioned who ever is behind the picture to stop such reprehensible and malicious agenda.
He said such unreasonable thoughts and fake picture
has never been made by him nor his camp and neither does it represent his viewpoint.
The viral photo has photos of some individuals contesting for the various positions of NDC in the Savannah Region starting with Alhaji Seidu Imoro 'Man Blessing' from Bole/ Sawla as Chairman; Alhaji Fuseini Amoro from Bole as Vice- Chairman and Mr Sualisu Be-Awuribe from Kusawgu as Secretary.
Others are Alhaji Abu Salanga from Damongo as Deputy Secretary; Mr Kassim Sorku Yahuza from Daboya as Organiser; Mr Ali Kassim from Damongo as Treasurer and RA Jalil from Bole as Communication Officer.
The rest are Madam Zenabu Dawuni from Yapei/Sankpala as Regional Women's Organiser and Seidu Osman aka Chenchen from Bole as Youth Organiser.
Source: nkilgifmonline.com