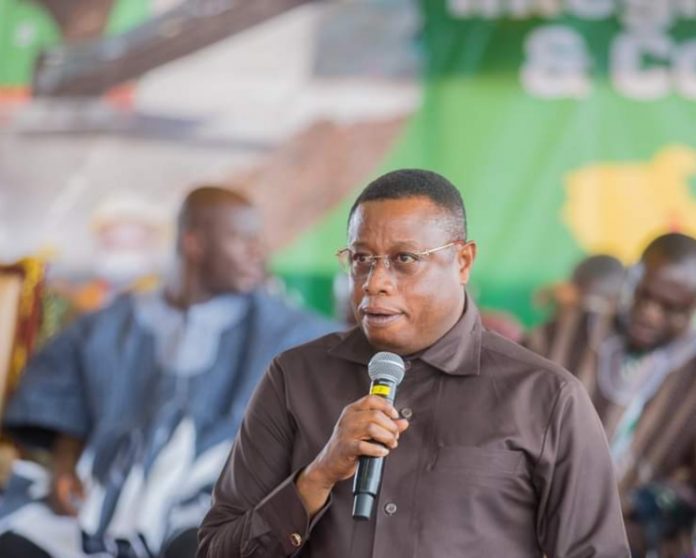 The Communication Officer of the National Democratic Congress (NDC) for the Savannah Region, Mr Malik Basintale has told the Savannah Regional Minister Mr Saeed Muhazu Jibril that the entire Savannah zone of just 7 constituencies was allocated four (4) Community day schools (E-blocks) out of the total nationwide and out of the four (4) allocated, three (3) were completed and one (1) at a 30% completion stage before the NDC left office in 2016.
In a Press statement dated 24th October, 2024 copied to Bole based Nkilgi Fm, Malik Basintale said, the NDC has taken notice of a video extracted from the Savannah regional Minister's "Meet the press" and amidst all the fake projects, propaganda and lies peddled, the worse was his attempt to mock former President John Mahama in a question asked on the state of community day schools ( E-blocks) in the Savannah region.
According to Malik Basintale it is regrettably unfortunate that a whole Regional minister does not know the number of Community day schools (E-Blocks) bequeathed and operational in his own region.
He said, "first was the lie that only One (1) Community day school was given to the Savannah region by President John Mahama and when another one was immediately mentioned to him by a journalist, he shamelessly responded in the affirmative and still didn't remember the others".
Malik Basintale added that it is now not surprising that even the Ministry of Education got it wrong in their numbering of E-blocks bequeathed to them by the erstwhile John Mahama Government. He said; "It is now clear that, their incompetent regional ministers misled them."
According to Malik Basintale the 3 completed and fully operational are the Mpaha Community school (E-block), the Daboya Community School (E-block) and the Bamboi Community School (E-block).
He added, the uncompleted one is the Kpalbe Community School (E-block).
Malik Basintale said it can be concluded that "we have a lazy and an armchair minister who spends all time freezing in an air-conditioned office in the capital catered for by the taxpayer."
He said the Minister should stop showing his incompetence by claiming the 'E- Block' projects of former President John Dramani Mahama.
Malik Basintale urged the Savannah Regional Minister to step out of his luxurious comfort zone and tour the Savannah region to see for himself the state of living, projects of the NDC, abandoned projects and the stalled development his government has punished constituents with. Adding this will atleast inform the Minister's conscience in rather focusing on the plights of indigenes other than making mockery of successful leaders like H.E John Mahama.
Source: nkilgifmonline.com