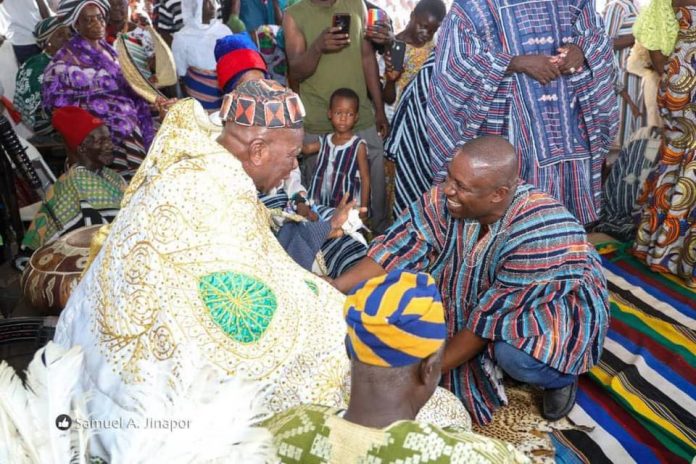 The Paramount Chief of Buipe Traditional area in the Central Gonja District of the Savannah Region, Buipewura Abdulia Jinapor (II) has extended an official invitation to all stakeholders including Youth groups in the Traditional area to join hands with the Council for the creation and maintenance of a peaceful atmosphere in the Buipe Traditional area and beyond.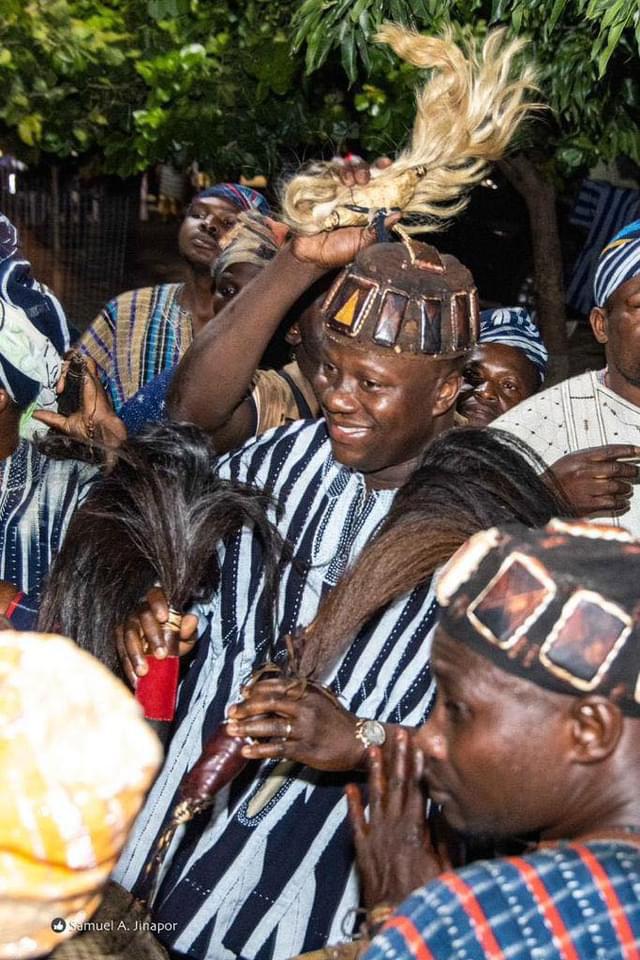 In a speech read on his behalf at the durbar of the 2022 Annual Damba Festival of Buipe Traditional area, Buipewura Abdulai Jinapor (II) said," I call on the chiefs
and people of the Buipe Traditional Area, as well as various youth associations and Civil Society
Organisations to cooperate and create a tranquil atmosphere for absolute peace to predominate".
He added that this will anchor and cement the hard earned peacefulness of the Traditional Area for development to
take-off.
The Member of Parliament (MP) for the Yapei-Kusawgu constituency Hon John Abdulai Jinapor in an address disclosed to the chiefs and and people that he has plans to construct an everyday market for the people of Buipe in the coming years since apart from the weekly market, there is no other market in the Buipe township.
He also mentioned his support for the flood affected victims and also appealed for support for the people since the level of destruction is very high.
The Minister for Lands and Natural Resources and MP for the Damongo constituency Hon Samuel Abdulai Jinapor speaking during the grand durbar commended the people for the peaceful atmosphere that is enjoyed in the Buipe traditional area and used the opportunity to thank Buipewura Jinapor (II) for maintaining peace in the area.
He assured the people of Buipe that he will get in touch with the National director of the National Disaster Management Organization (MADMO) to quickly deploy relief items to the affected victims in Buipe township.
Meanwhile, Mr Samuel Jinapor has also disclosed that the Jinapor stadium will be converted to an astro turf as early as next year as part of the measures to celebrate the 15th anniversary of Buipewura Abdulai Jinapor (II) on the throne as Paramount Chief of the Buipe traditional area.
Source: nkilgifmonline.com