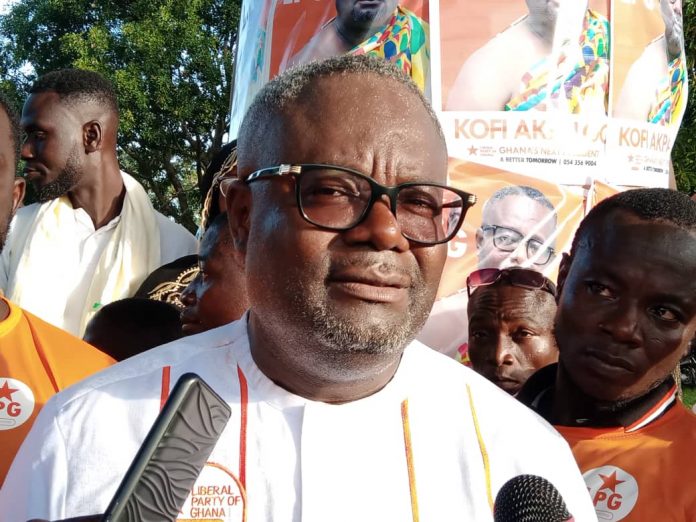 "
The leader of the Liberal Party of Ghana (LPG) Mr Kofi Percival Akpaloo has assured members of his party in the Savannah Region that he will win the 2024 elections with a majority in parliament and go ahead to form the next government in 2025.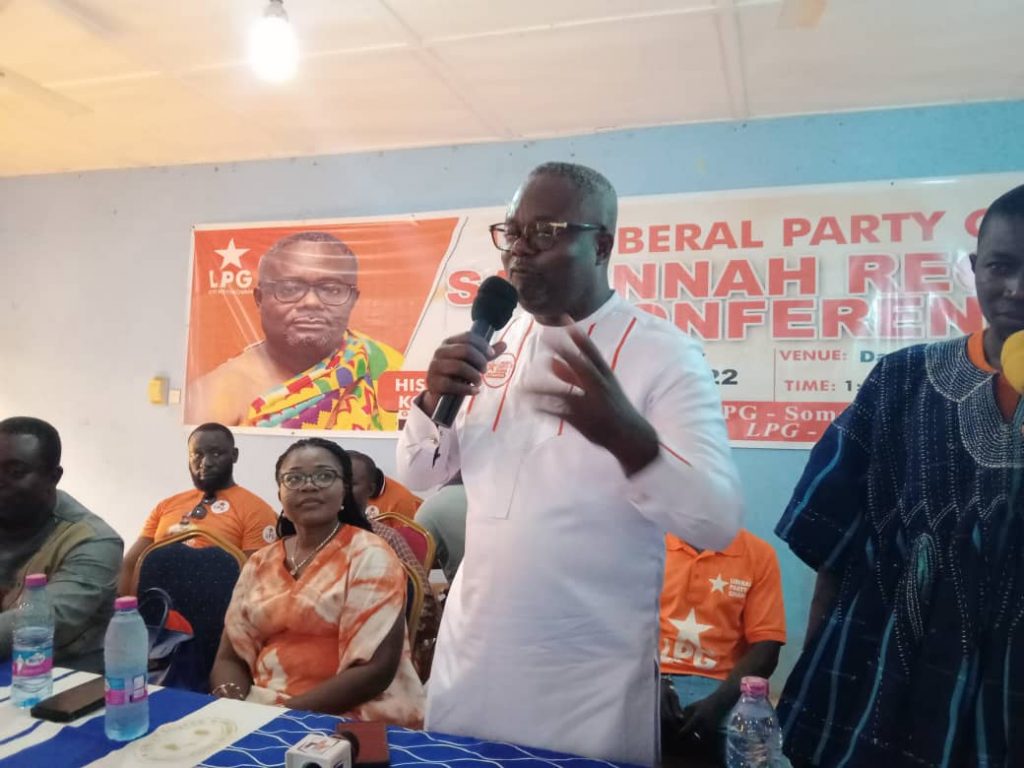 Mr Akpaloo was addressing party sympathisers, regional and constituency executives of the LPG over the weekend in Damongo.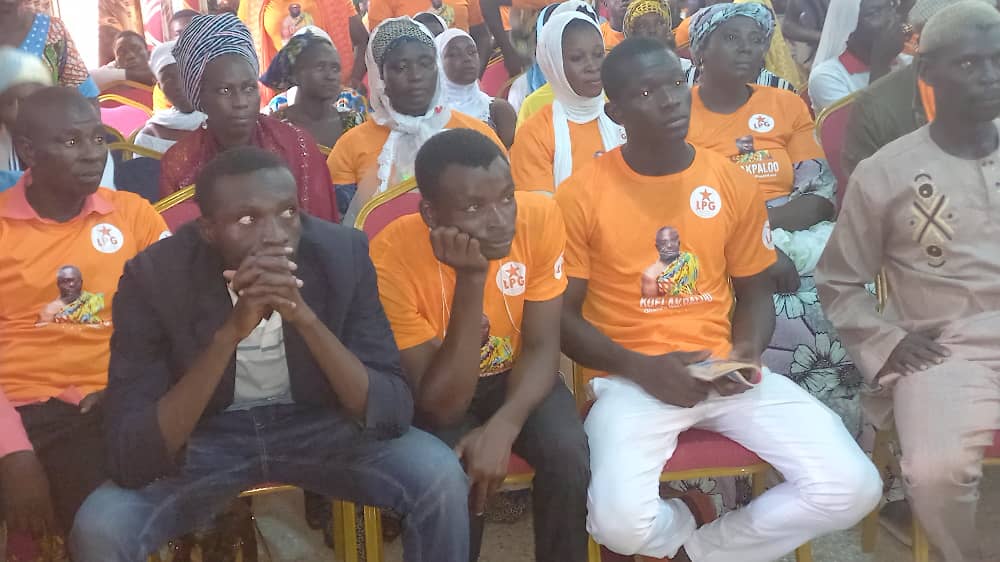 He explained that he has kicked the ground running by engaging in an intensive campaigning throughout the country and had been receiving favourable responses from the electorates adding that the NPP and the NDC have dominated the political landscape which he is very optimistic of breaking the jinx come 2024.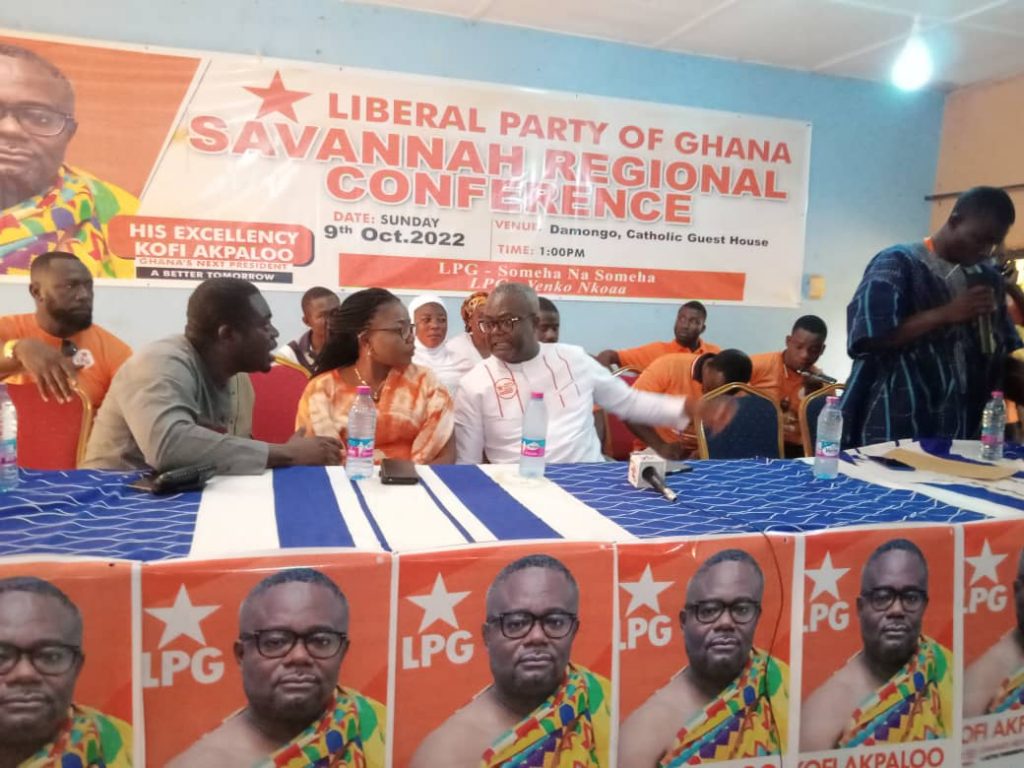 Mr Akpaloo noted that when given the nod, the LPG would put money directly into the pockets of Ghanaians by paying allowances to every child and unemployed citizens.
He said;
"Every child under 18 years would be paid just like it is happening in other countries.
He added that in order to achieve this programme the SSNIT law would be amended.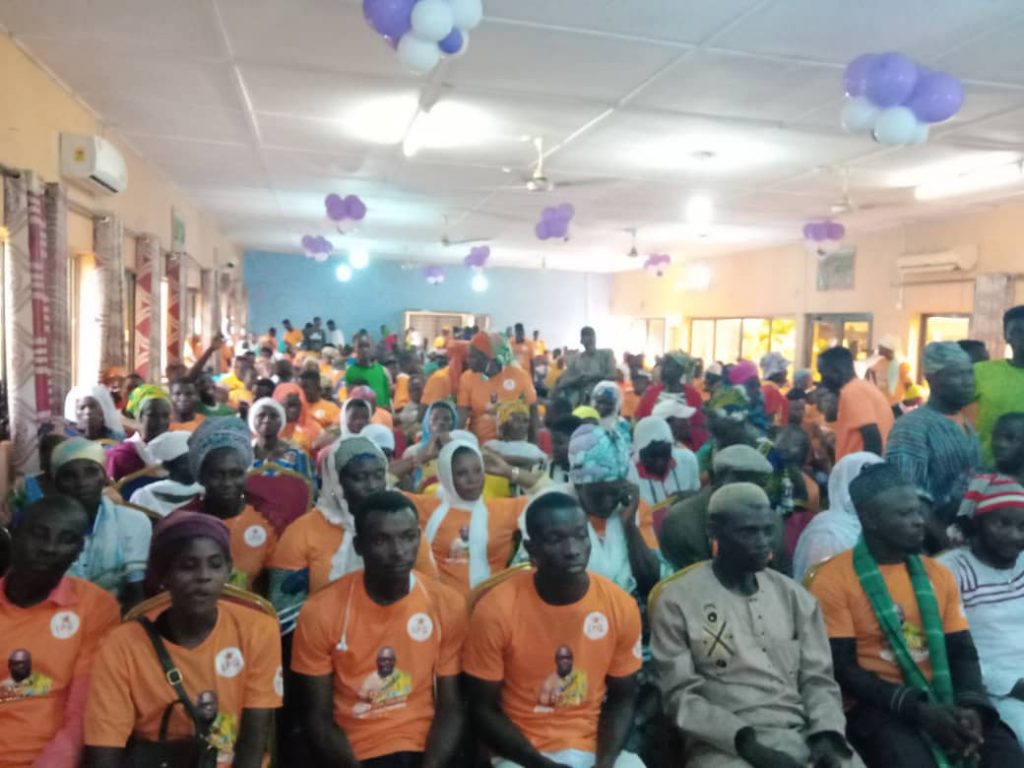 The Savannah Regional chairman of LPG who also the Deputy National of the party Mr Jindayu Mahama aka Kasapa said the time has come for the people of Ghana to do away with the NDC and NPP.
Mr Kasapa said Ghana needs a new leader with a vision for development which Mr Akpaloo stands for.
On the parliamentary seats, he sent a clear signal to the NPP and NDC that his main focus is to snatch the Damongo constituency seat. He mentioned that he is going to win all the seats for the LPG.
Meanwhile the Yagbonwura Tutumba Boresa (I) after listening to Mr Akpaloo during a courtesy call on him by the LPG leader praised Mr Akpaloo for putting agriculture first in his agenda when he wins as next President.
Yagbonwura through his linguist disclosed to him that the Savannah Region is blessed with productive lands in a very large scale and therefore appealed to him to consider the Savannah Region lands for agricultural purposes when he becomes Ghana's President in 2024.
Source: nkilgifmonline.com