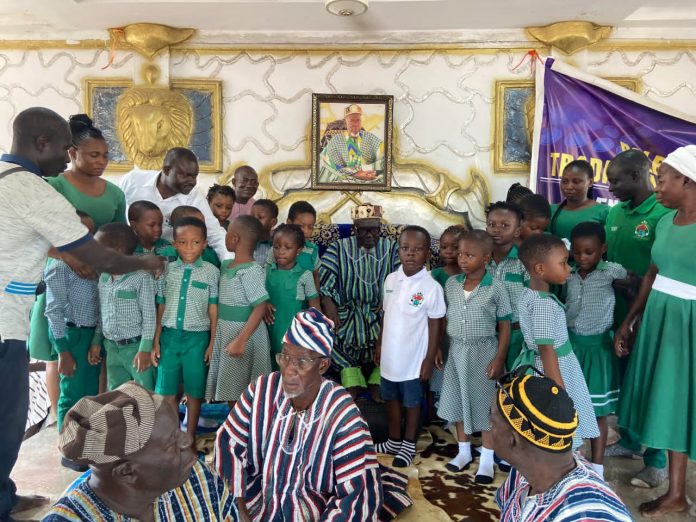 The Management of RAK proprietory Academy in Bole has paid a courtesy call on Bolewura Sarfo Kutuge Feso (I) at his palace on 10th October, 2022 to donate 30 packs of sachet water,30 packs of bottle water and an amount of Gh¢1,000 to support this year's Damba festival.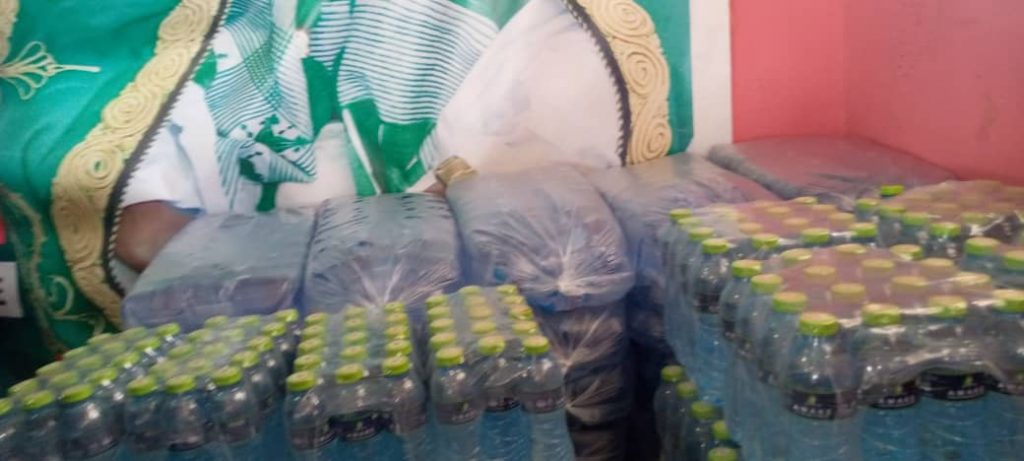 Speaking to Bole based Nkilgi fm, the proprietor of RAK Academy Mr. Richard Abdulai Kara said the teachers, students and parents came to pay a courtesy call on the Bolewura and also support him to celebrate the 2022 Damba festival.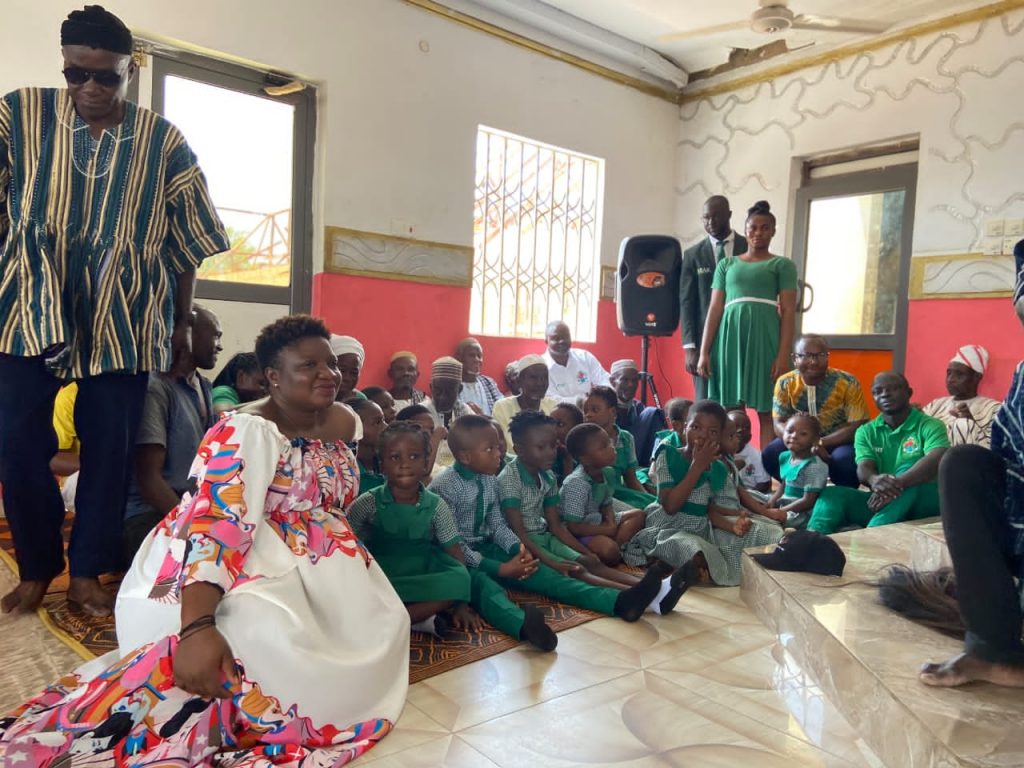 Mr Richard Abdulai Kara said the school was established in 2020 and the has seen it important to support the Bolewura to take care of his visitors during the Damba festival.
He added that RAK proprietory Academy was established in 2020 and is considered as an educational institution, therefore they will collaborate with the traditional institution to move both the educational and traditional development to the next level.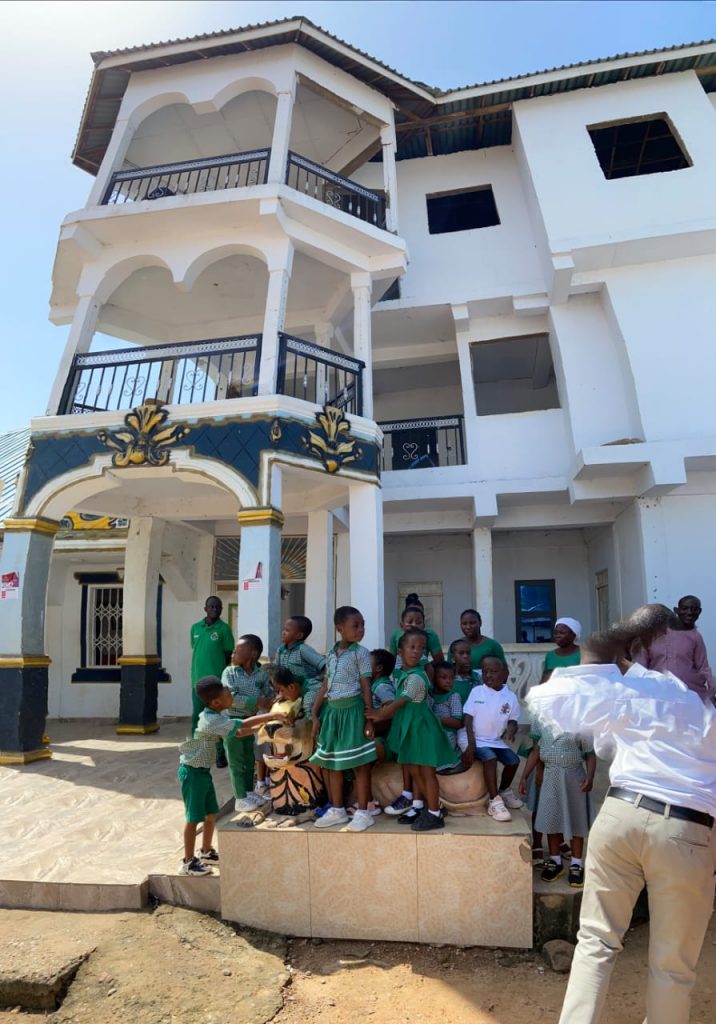 Mr Kara urged all parents to send their wards to RAK proprietory Academy to become the future leaders Bole District.
Bolewura Sarfo Kutuge Feso (I) thanked the management of RAK proprietory Academy for the donation to support this year's Damba festival.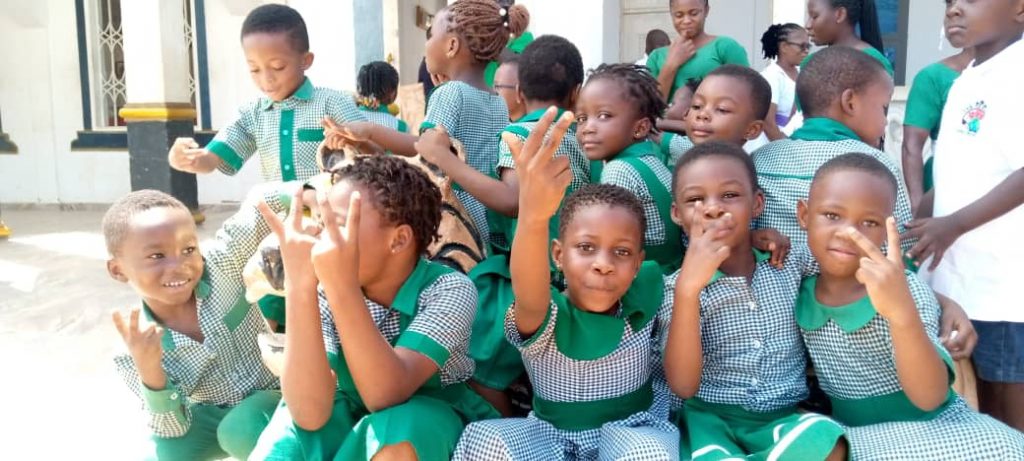 Bolewura said he taught children for over 40 years and knows the importance of education.
He pleaded with parents to invest into their childrens education to promote socio-economic and cultural development in the community.
Bolewura said when he sees anyone who invest into education, then he sees such a person to be a developer and a country loving person.
He said, most people in the South have gone far because their lands are rich with mineral resources and also, any little they get the invest in their childrens education
He said in the South people push their family members to even go abroad to learn and have more knowledge but here in the North the story is different and for that matter he is always happy when he sees or hear someone with the idea of investing in education.
Source: nkilgifmonline.com