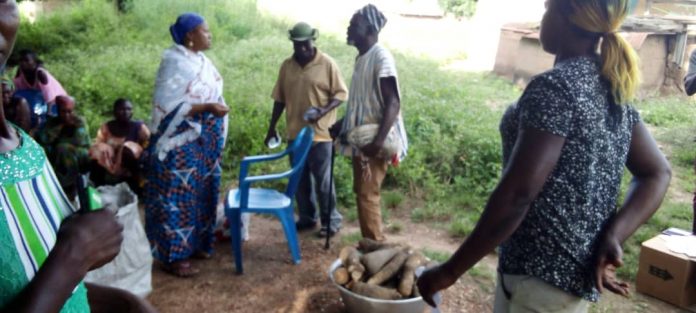 Partners in Participatory Development (PAPADEV) with funds from UNDP/GEF Small Grant project OP7, has trained 40 women in Jentilpe, a community in the Sawla-Tuna-Kalba District of Savannah Region on how to produce Organic Shea Butter to alleviate poverty and also give them livelihood.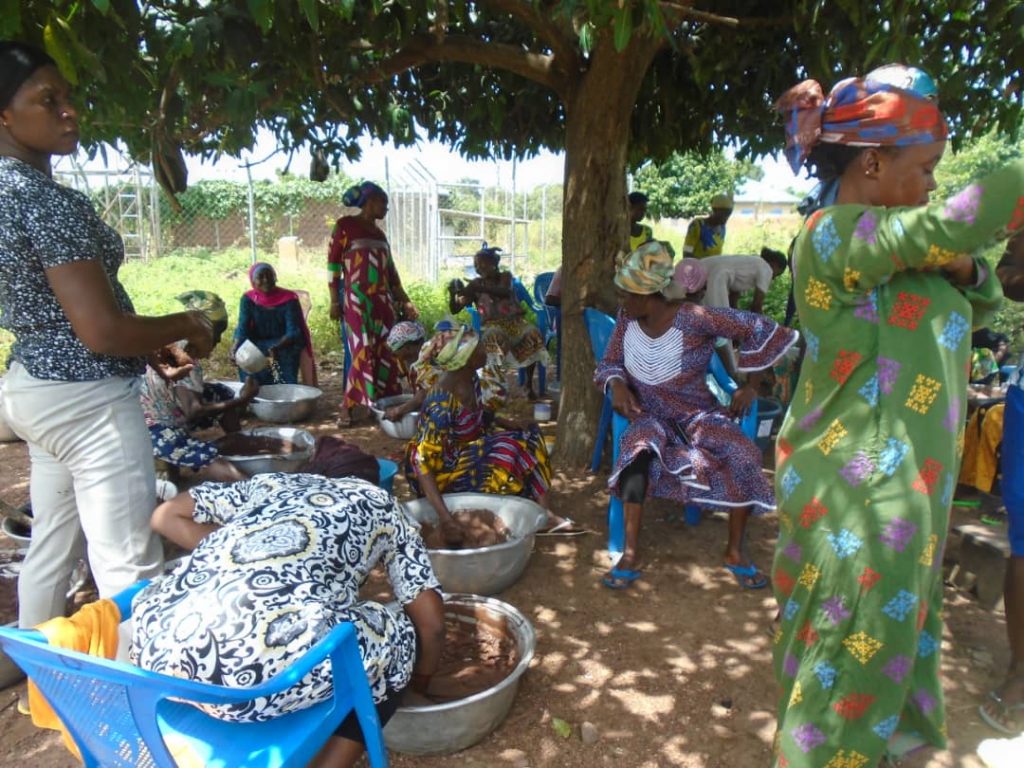 Speaking to Bole based Nkilgi fm at the training grounds, the Executive Secretary to PAPADEV from Bole District Mr. Eddie Telly said PAPADEV provided a Shea butter processing shed, a Processing equipment and some materials to 40 women in Jentilpe for organic Shea butter processing and and also trained them in the production of organic Shea butter.
He said, the NGO is based in Bole which is implementing the community landscape management and alternative livelihoods project which targets women in particular and other groups in the Jentilpe community.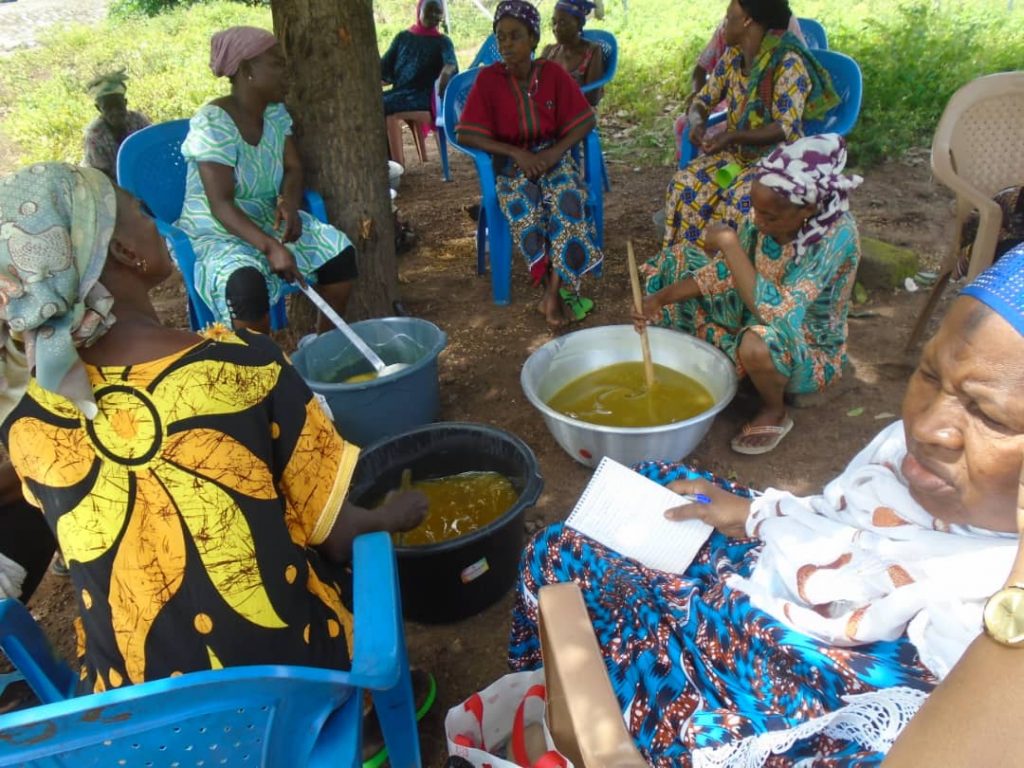 Mr Telly added, the provision of the processing center and processing equipment like a Crusher, Mill, Roaster and other materials will ease the production process and time spent by the women.
The trainer Madam Hajia Hajara speaking to Nkilgi fm said, the Organic Shea butter processing is a very hygienic way of Shea butter production capable of meeting national and international standards.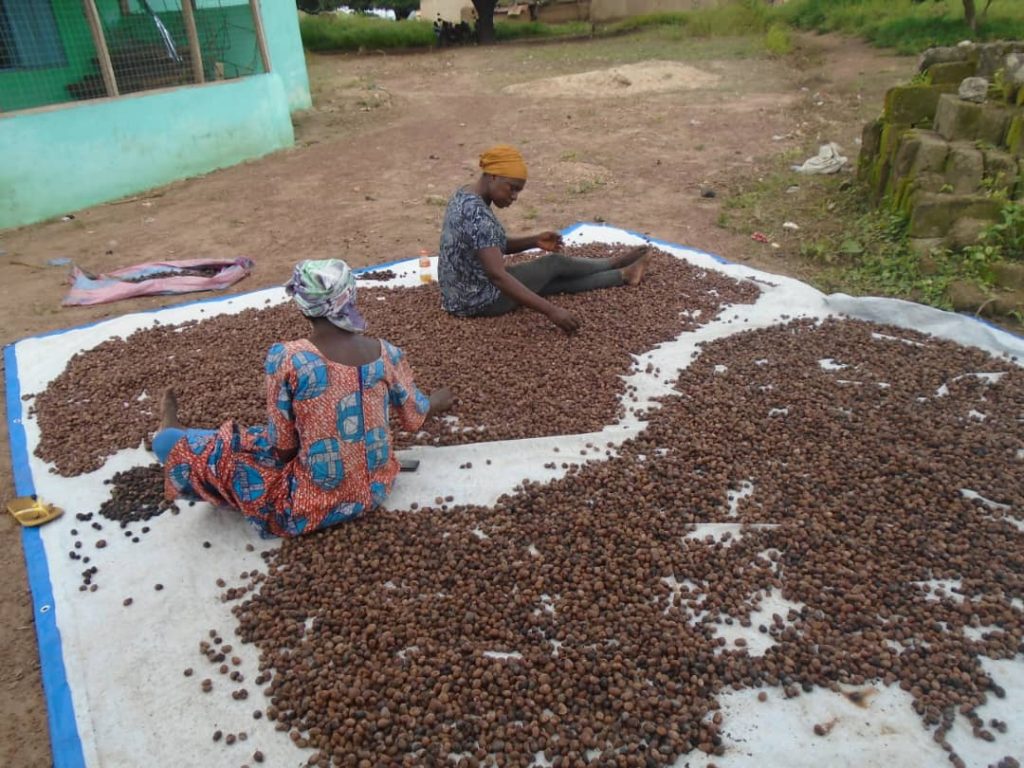 Hajia Hajara added that, the process begins with sorting out good and bad nuts,washing the good nuts about three times before dying and going through crushing,roasting, milling, kneading and boiling under very hygienic conditions.
She said, participants will also be trained in packaging and marketing of their products and they will also learn how to produce pomade as value addition.
On behalf of the beneficiaries, three of the women thanked the UNDP/GEF small Grant project and PAPADEV for that opportunity.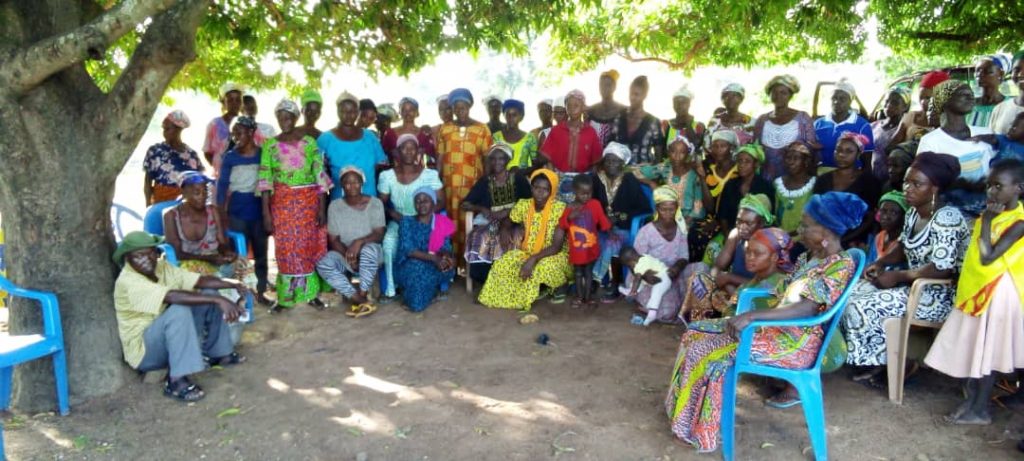 The women with joy on their faces said they never knew they could have gotten that opportunity any day to learn how to produce pomade and soap.
They added that, they have learn a lot and also learnt how to work together and want to assure the world they will use the opportunity to get more money to alleviate poverty without going through too much stress.
Source: nkilgifmonline.com