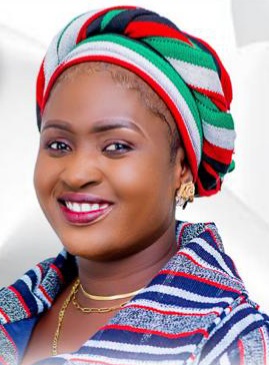 The Incumbent Deputy Women Organizer for Savannah region Madam Zenabu Dawuni has declared her intent to contest for the regional women organizer position.
Speaking to Bole based Nkilgi fm, Madam Zenabu Dawuni said as the incumbent Deputy Women's organizer for the region, the women organizers advised her to go for the substantive position because she has worked hard for the party by bringing on board all women to increase the votes of the NDC in the region.
She said, after the motivations from some of the women organizers, she also did a lot of consultations with some party Elders and was stimulated to contest for the position.
Madam Zenabu Dawuni assured the women in Savannah region that when she is given the opportunity to lead as the regional women organizer of the NDC in Savannah region, she will make sure the women wing are given strong support to help win power for NDC.
She added, that she has occupied many positions in the party and any position that she was been given to serve the people, she does it well.
Madam Zenabu Dawuni said the position of women organizer is to get in touch with the party hierarchy to lobby and get resources to support the women canvas for more votes for the party to win power.
She said, she has occupied the position of a deputy regional women organizer and knows how to work with the women of Savannah region to help win all the 7 parliamentary seats for the NDC.
She thanked all the women in the region for their support,prayers and the trust they have for her by urging her to go for the regional women organizer position.
Source: nkilgifmonline.com