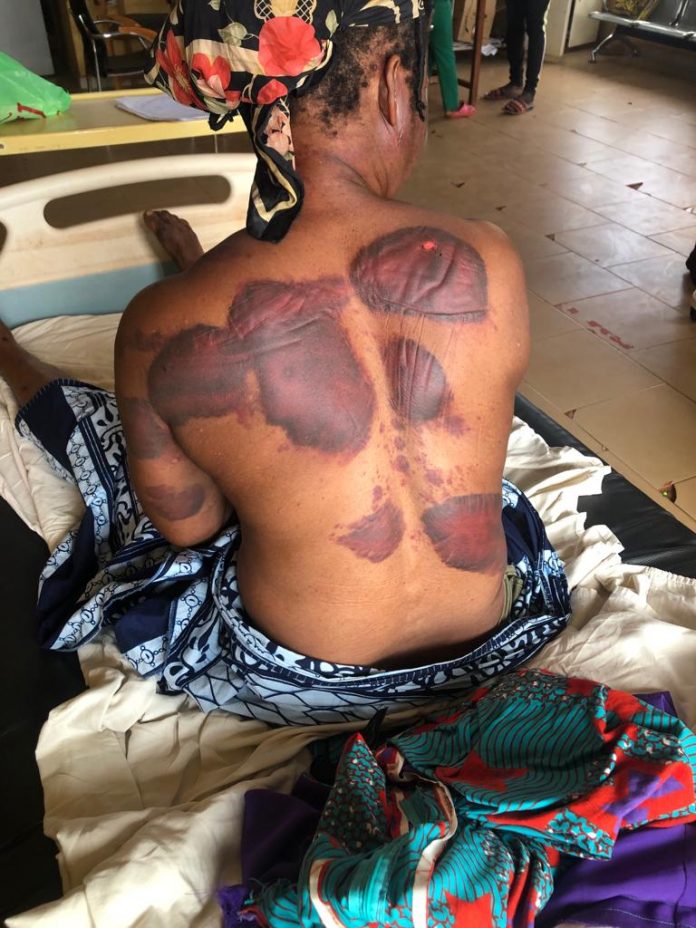 A 37 year old mother of two, Madam Nsor Catherine, native of Damongo in the Savannah Region has lamented how she was beaten and was at the verge of being burnt in Tamale with a gallon of petrol after she was falsely accused of stealing an undisclosed amount of money by a middle aged woman.
Madam Nsor Catherine narrating her ordeal to Bole based Nkilgi FM's Zion Abdul-Rauf said she is a business woman who trades in cereals.
She said on that faithful day, she was walking along the Aboabo Market road through to the Tamale Central Market one afternoon when a lady approached her that someone in a nearby shop had asked her to call her for a conversation.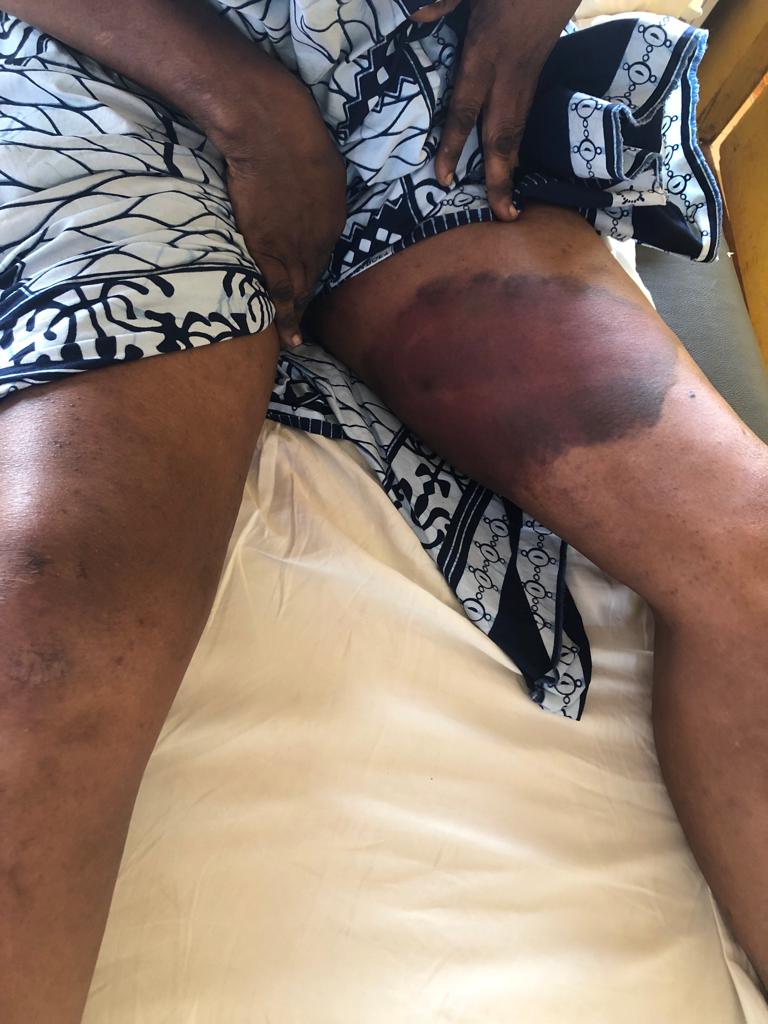 According to her she thought it was a known face and hurriedly followed the lady to the shop but after entering the shop, one of the women asked whether that was the thief.
The woman in charge of the shop known as Madam Jamila quickly said she was the one and immediately called her brothers via phone.
They brothers after arriving started beating her attracting a mob to join in the beating.
Madam Nsor Catherine said she was completely stripped naked in the process amidst whipping with cables and sticks.
"It was in process that one of the guys brought petrol in a gallon and was looking for something to cover my mouth before setting me ablaze alive when a team of police arrived at the scene"; she said.
According to her, she was immediately sent to the hospital where she was admitted and later discharged.
Madam Nsor Catherine lodged a formal complain with the police but her victims after realizing she was wrongly beaten resulted to the use of some prominent Chiefs in Dagbon to intervene which she refused and still pushing for the law to take it's course.
Meanwhile, the case was heard in court today but has been adjourned to a later date.
Madam Nsor Catherine is calling for the support of the general public to help her get justice since many people have died in similar wrong accusations through mob actions.
Source: nkilgifmonline.com