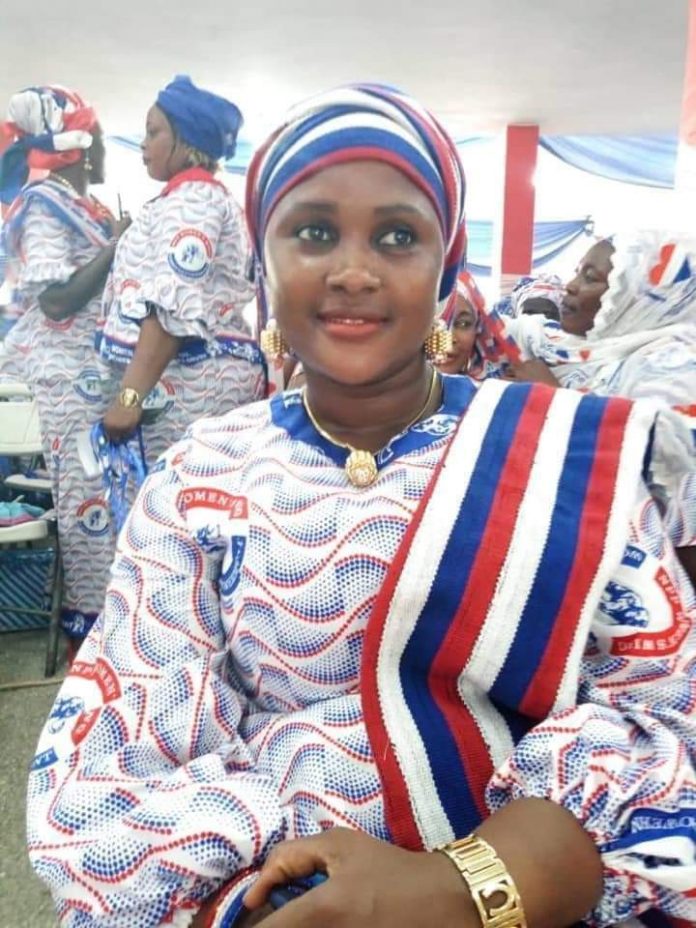 A former New Patriotic Party (NPP) Communication Officer for the Bole-Bamboi Constituency Sulemana Abdul Kadir Aseaku has said that some Regional and Constituency constituencies of the party are downhearted over the appointment of Hajia Safia Mohammed as the 1st Deputy National Women's Organiser.
In a Facebook post on his timeline dated 27th August, 2022, under the headline "A transplanted millet has surprise the partridge he wrote; "The entire region and some specific constituencies are downhearted of their open actions against the innocent women due to lies peddle against her persona.
People want to take undue credit for her appointment.
He added; "She Hajia Safia) is gone, the regional and constituencies executives who openly worked against her will serve and work under her Insha Allah" adding "What Allah has ordained; absolutely no human can change it".
Sulemana Abdul Kadir Aseaku claims that; "In less than 4 months after the regional elections people are bitterly regretting their actions against Hajia Safia".
The facebook post of Sulemana Abdul Kadir Aseaku comes on the back of a write up from Kanyiti Saburu Kantama, an Aide to Savannah Regional Chairman of NPP Alhaji Sulemana Iddrisu Sulemana, which said; "In the quest for Professor Kalamonia and his hardworking executives to achieve their goal of making the NPP much more attractive in the region, Professor Kalamonia worked assiduously and closely with the necessary stakeholders to get at least one or two people appointed at the National level".
Kanyiti Saburu Kantama added; "I am confident to say that, the extraordinarily work and prayers of him and that of the entire region came to fruition today when Hajia Safia Mohammed hitherto the Savannah Regional Women Organizer's name came up at the National Executive Committee meeting and he made a very strong case for the appointment of his Regional Women Organizer and finally, the wish of the people of Savannah has come to fruition with an appointment of a Deputy National Women's Organizer".
But according to Sulemana Abdul Kadir Aseaku Hajia Mohammed Safia's appointment has indeed renewed his faith and believe that no man can destroy another man's destiny".
He said since her name was mentioned as the 1st Deputy National Women's Organiser two things came to his mind; "Firstly, I remember Prophet Mohammed S.A.W Mecca story. Our beloved prophet was humiliated and rejected in his hometown Mecca therefore, he moved to Madina. Meccans thoughts the were fighting the prophet little did the know that Allah has better plans for the Prophet. Till today the people of Mecca are still regretting their actions against the prophet and generations cursing their ancestors for that action.
"Secondly, the story of Prophet Musah (Moses) and king Pharaoh came to mind. Am teary and can't tell the story again".
Sulemana Abdul Kadir Aseaku admonished Hajia Safia not to disappoint all those people who were humiliated and disgraced because of her.
Source: nkilgifmonline.com