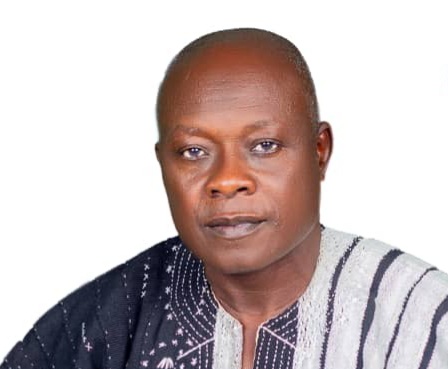 Mr Abdul-Rasheed Braimah aka Kawawa has declared his intention to contest for the position of Chairman of the National Democratic Congress (NDC) in the Bole-Bamboi Constituency of the Savannah Region.
He said he is prepared to lead the party in the Constituency to increase the votes for former President John Dramani Mahama and the Memeber of Parliament (MP) Alhaji Yussif Sulemana and as well to rejuvenate and restructure the party to be more attractive.
Speaking exclusively to Bole based Nkilgi Fm, Mr. Abdul-Rasheed said he has been a member of the NDC since it was formed and has the experience to ensure former President John Dramani Mahama wins the 2024 Presidential election with the Member of Parliament (MP) for the Bole-Bamboi Constituency Alhaji Yussif Sulemana increasing his margin of votes to go to Parliament again.
On positions he occupied in the party, the Chairman aspirant said he was a Youth organiser of the party for the Bole-Bamboi Constituency for many years and was responsible for restructuring of the youth front of the party.
He said he tried elevating himself to the position of Chairman in 2018 but couldn't succeed.
According to him contested for the position of Organiser of the NDC for the Savannah Region at the first ever Regional Executive elections but was not successful.
He said he is a He said he is a Savannah Regional executive committee member but has decided that he needs to come back to the constituency to fight for the party.
Abdul- Rasheed Braimah said even though he was not a Constituency executive member, he campained vigorously for the NDC during the 2020 elections in the Bole-Bamboi Constituency to ensure the MP won but unfortunately the Presidential candidate John Mahama was cheated.
Mr Braimah said all those who were front liners in the Bole-Bamboi Constituency NDC but are now dormant will be brought on board and all those who left the party or are no more active will be brought back for the NDC to fight the next election in unity.
The Bole-Bamboi Constituency Chairman aspirant said many of the founding fathers of the party who are still alive like Mr Dodovi, Alhaji Malik, Mr Hazrat Fusheini and others will all be brought back to the system.
He mentioned that he has always supported the party with funds and other items at all elections.
Source: nkilgifmonline.com