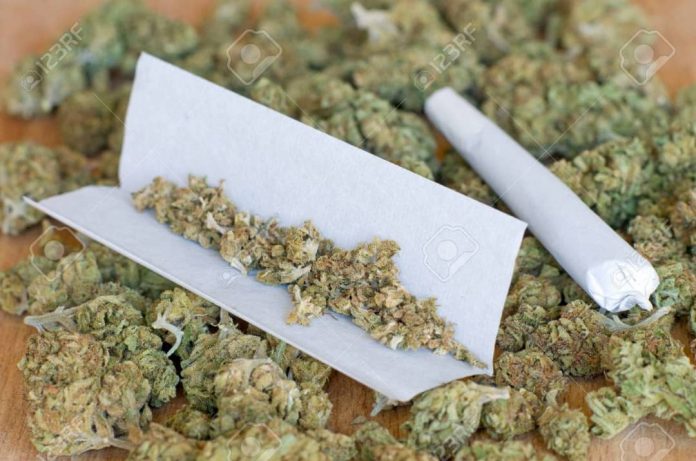 The Damongo Health centre which was established in the centre of the community primarily to promote health, prevent disease and treat minor ailments now serves as a site for Cannabis also known as marijuana or weed and alcohol trading centre.
Weed smokers and sellers as well as alcohol sellers for sometime now have taken over the peripheries of this facility for this illicit trading.
Ironically, there is a "No Smoking" sign displayed on the walls of this facility yet this illicite activity is ongoing there.
Young men and women do not only sell weed and alcohol but are alleged to have been operating a brothel around the facility.
The activities of these young men poses a threat to not only the health workers and their clients but to the entire Municipality.
Health workers and clients seeking service inhale the smoke from the weed but cannot complain for fear of becoming a target of the smokers.
Nkilgi Fm spoke to the in- charge of the Damongo Health centre simply called Bright and he said sometimes he sits in his office and hear the scent of weed and that people escially children come to the facility with asthmatic conditions and it is a problem.
Asked why he has not taken any action he said they have channels of communication and that he has reported the matter to the West Gonja Municipal Health Directorate and he believes they also notified the West Gonja Municipal.
According to him they have on several occasions complained of this issue to their superiors and some opinion leaders including the past and current Municipal Chief Executive (MCE) to no avail.
He therefore called on the West Gonja Municipal Security Council (MUSEC) to as a matter of urgency come to their aid by flushing out such persons within the periferies of the facility.
According to Bright the health staff will soon lay down their tools if there is no lasting solution to the issue.
Source: nkilgifmonline.com