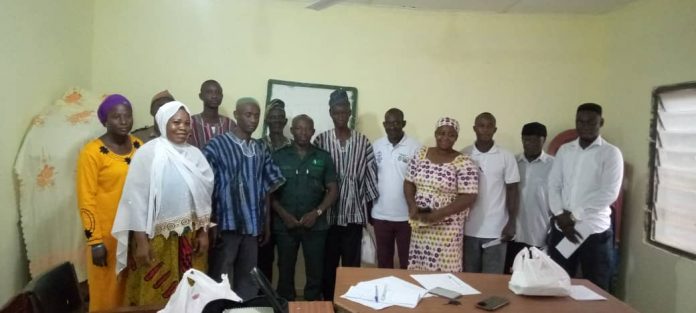 The Partners in Participatory Development (PAPADEV) has obtained funding from PISCCA and the French Embassy in Accra to undertake some project activities which seek to contribute to enhancing sustainable community landscape management with focus on sacred site for biodiversity conversation and alternative livelihood development at Seripe in Bole District.
According to PAPADEV, the project aims at creating awareness and educating community people and school children in the community on landscape degradation and get their support for the management of sacred site biodiversity conservation.
Speaking to Bole based Nkilgi fm after a meeting with stakeholders in Bole on 19th August, 2022, the project manager Mr. John Gbulo Dindaa outlined some of the main activities of the project, which includes; identification of institutions as stakeholders and organization of community forums.
Mr John Gbulo Dindaa added that, school talks will also be organized, school clubs and the students will also help them plant trees.
He again added that they will be doing radio discussions, for technocrats to educate listeners on the negative impacts of deforestation in our society.
He said listeners will also be educated on how some human activities such as land clearing for farming, fuelwood and local timber extraction degrade our land.
Mr Dindaa said PAPADEV will also be managing 20 hectors of lands which no one will be allowed to fell any tree or burn charcoal on that land, which will help the people locally when the need herbs.
He said the will also train young men and women on skill training as to how to produce organic Shea butter, bee-keeping and organic honey production and so on.
Source: nkilgifmonline.com