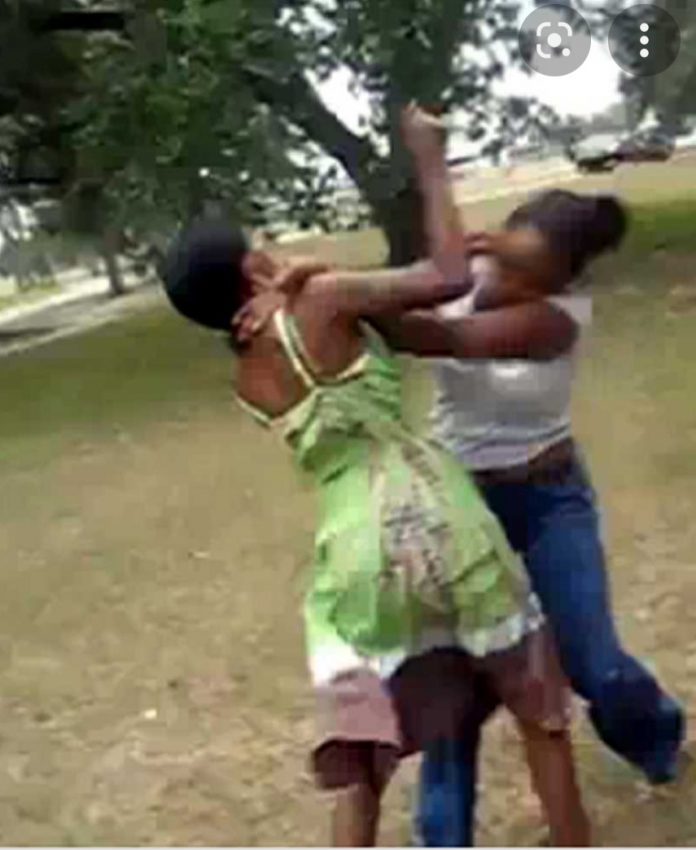 Residents in Bole have recently reacted to a viral video involving a gang of young ladies standing aside watching their friend beating a young lady into pulp for snatching her lover.
In the viral video made available to Bole based Nkilgi Fm which has now become a source of talk in Bole and Damongo, a lady is seen beating another lady who was dressed in a skimpy dress. Her friends who stood aside could be heard in the video saying; "Rashida" you will kill her ooo, Rashida please stop she will die ooo".
The said Rashida did not heed to the plea of her friends and kept landing hefty blows after blows on the lady pulling her blue long Rasta hair whiles asking her, "will you open your ass for him again"; "will you open that your ass".
One could see in the video that the lady who was receiving the beatings of her life was very weak with almost all her clothes torn exposing her breast.
It has become a life style in Bole and Damongo for young teenage girls who are supposed to be in school fighting over men older than their fathers and snatching husbands of other women.
Most of them can be seen almost every evening dress in skimpy clothings sitting with men at late hours in the evening.
Most residents are calling for local laws to be put in place to check the rising cases of indecent exposure, publication of obscene material and the practice of leaking these videos.
Watch video of the girls fighting below:
Source: nkilgifmonline.com