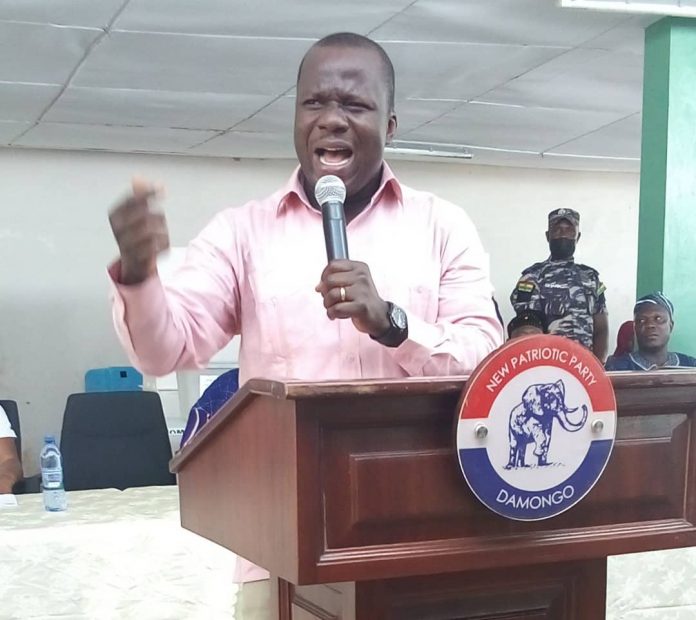 The Member of Parliament for the Damongo Constituency and minister in charge of Lands and Natural Resources Hon Samuel Abu Jinapor has urged the leadership of the New Patriotic Party (NPP) in the Damongo Constituency to remain united after the Constituency executive elections for another victory come 2024.
He said the margin between the NDC and the NPP in the Damongo Constituency during the 2020 election is not as big as anticipated and that the Presidential results went in favour of the National Democratic Congress (NDC) and former President John Dramani Mahama. Hon Jinapor therefore cautioned that there is still a lot of work to be done in the Constituency especially at the grassroots since the success of every political party depends on the grassroot.
Addressing delegates and party faithfuls at the forecourt of the Member of Parliament's office in Damongo on Sunday 1st May, 2022 during the Constituency executive elections, Hon Samuel Jinapor said unity amongst aspirants after the elections will make the party very strong which he is very sure will prevail to give the NPP the nod and further widen the voter margin between the party and the NDC in the Constituency.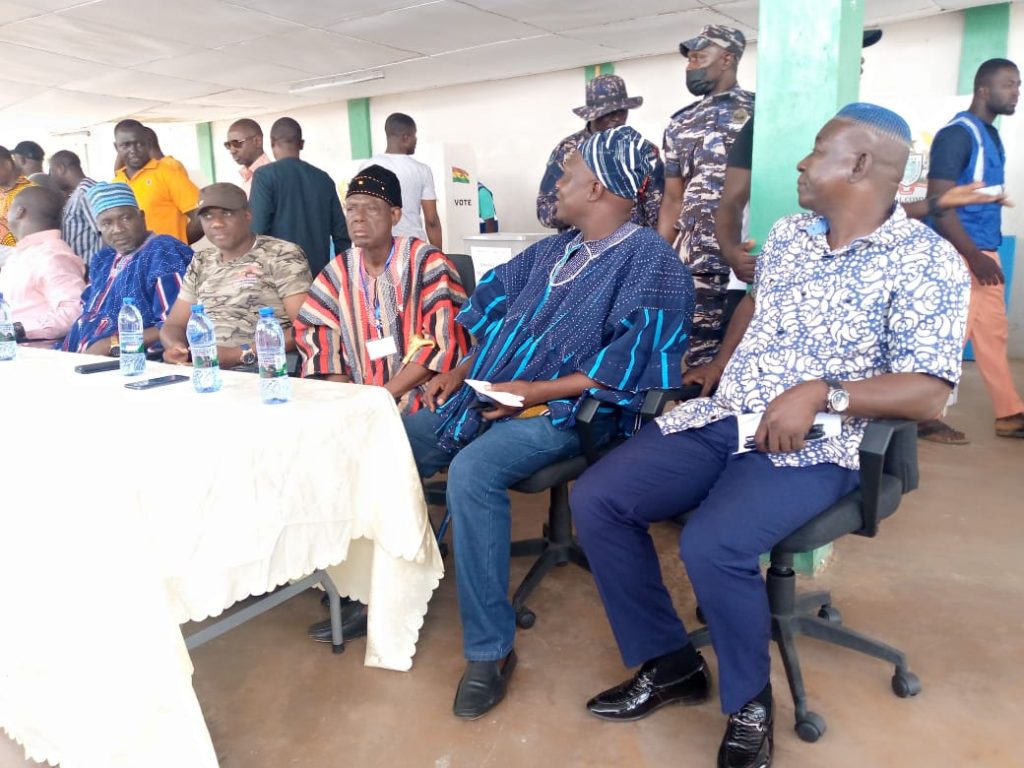 He disclosed to the NPP party faithfuls that he has already commenced the house to house visitations which will see him visit visit every household in the Constituency as part of his campaign tour.
The MP further said he will make the grounds very solid for the NPP so that the next Member of Parliament after him will be from the NPP.
Mentioning his achievement, he said problems with water, electricity, health centers and so on will be a thing of the past very soon and used the opportunity to thank the people of the Constituency for the opportunity to serve them.
"I am Samuel Abu Jinapor today because of your hardwork and dedication which I am very grateful to you all"; he added.
He said again the NPP party is targeting more seats in the Savanah region and that the party will work extra hard to capture more seats in addition to the 3 seats. He sais this can only realised through hardwork, unity and togetherness that will propel them to breaking the 8.
467 delegates in some 86 polling stations lined up to cast their votes including Polling station executives, Electoral Area Coordinators, Council of Elders, Patrons, Constituency executives as well as the member of Parliament.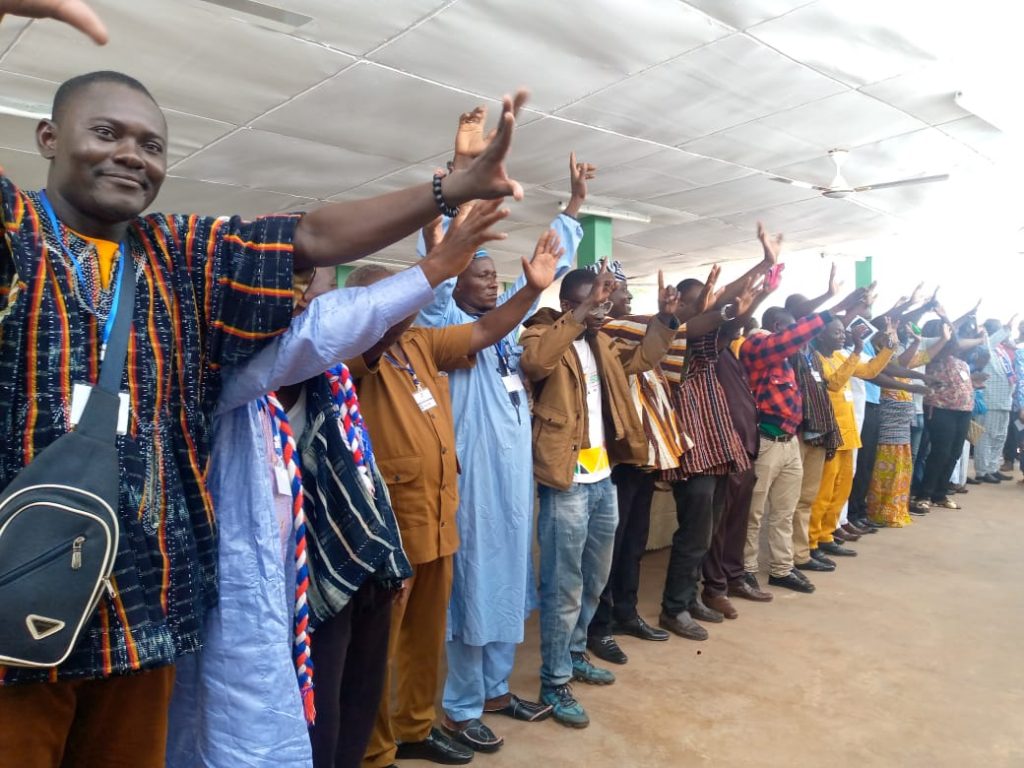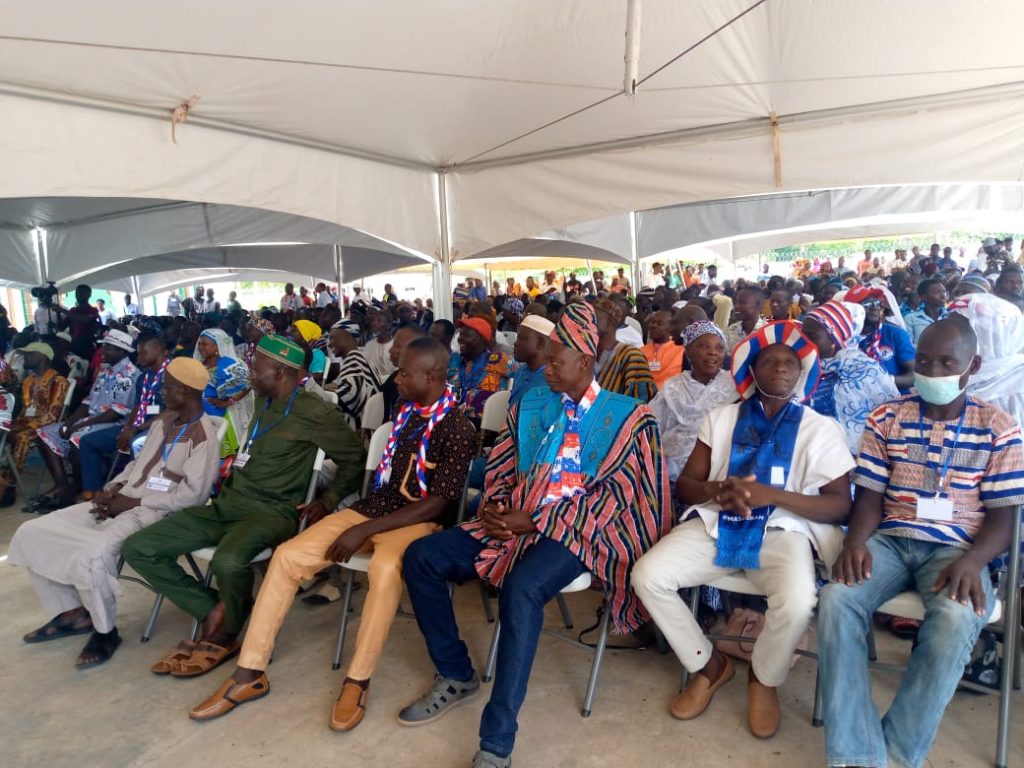 The incumbent Damongo NPP Constituency Chairman Alhaji Adam Braimah retained his position alondside most of the executives but the incumbent women organiser Madam Natomah Azara lost her position to Madam Afisha Jakpa. Mr Kadri Abdul-Rahaman, a former SRC President of the University of the Education, Winneba won the Secretary position.
Source: nkilgifmonline.com